Xbox video games is a brand developed by Microsoft. It has features like Xbox Games Pass, Xbox Cloud Gaming, and Xbox Game Studios. For many years you could not play the games on Mac. Due to advancing technology, it is now possible to play the games on Mac.
You may consider using an app to stream and play Xbox on Mac. You can play using OneCast, Xbox Cloud gaming, and several other tools. You can access over 100 different types of high-quality games. Using the apps, you will enjoy even the newest games added by Microsoft.
Use a cloud-based Xbox app for Mac to play games
You can use Xbox Game Pass on Mac through a cloud gaming service. An Xbox cloud gaming Mac allows you access to over one hundred console games. Depending on the service you choose, you can play free or subscription games. With a gaming service, you do not need an Xbox app download.
You might still be asking, can you play Xbox on Mac? The answer is yes and there are many options. Due to technology, Gaming on Apple devices is much easier today. In the past, Mac gaming didn't include Xbox box video games. To date, there is still a big difference between Windows and Mac gaming. Fortunately, you can enjoy Xbox games on Mac in different ways.
One of them is to play it on the cloud but you need to choose the right tool. It helps you skip the installation process and saves your storage. To enjoy Xbox on MacBook you need a gadget like Xbox controller for Mac.  The Xbox remote play Mac allows you to stream your games on any Apple device.  If you are an Xbox Live member, you get access to advanced game features. To use a cloud-based Xbox app for Mac to play games you need the following.
Your Mac computer
Fast internet connection of about 10 Mbps or above
Mac-compatible cloud-based app
Bluetooth or wire controller
Xbox Game Pass on Mac subscription
You need to keep your Mac storage clean to avoid frustration when playing games. There are many types of apps that you can use to remove unwanted files and malware. Choose the right app and install it on your computer.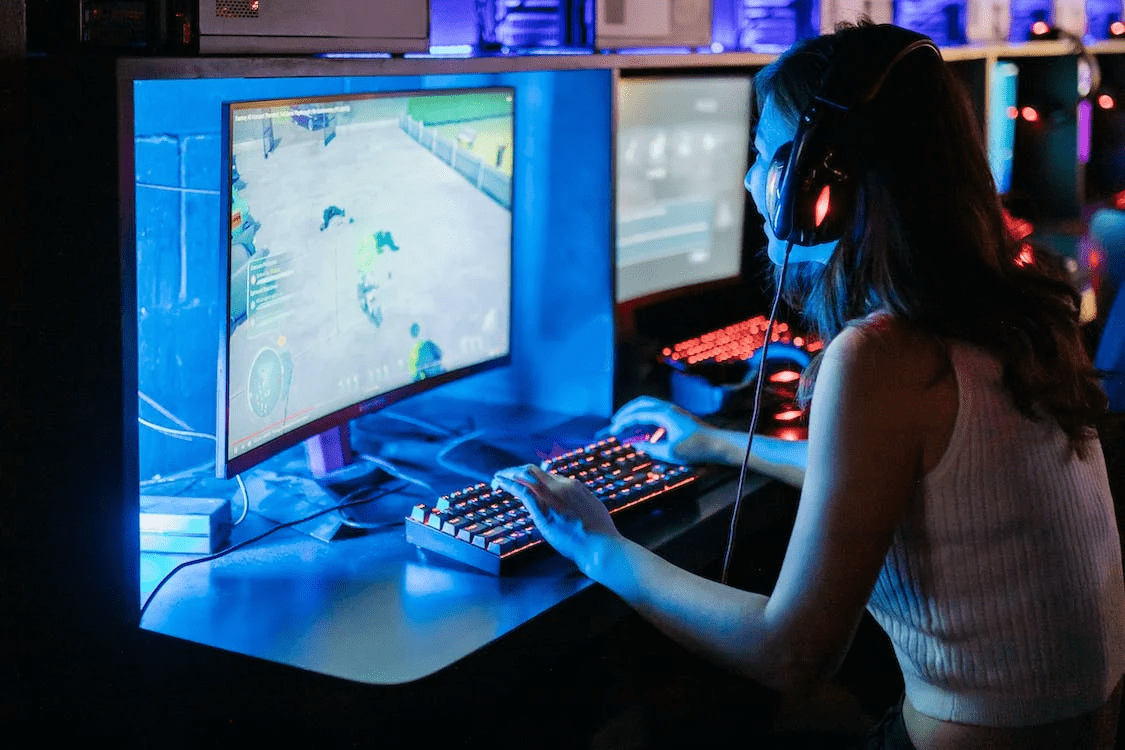 Connect to your TV and play Xbox on Mac through OneCast
OneCast is compatible with macOS and other Apple devices. You can use it to play your games on TV. It is friendly and easy to set up and use.
Visit the OneCast website and download the app for Mac
Open the app and follow the prompts for installation
Log in using your Microsoft Xbox account
Stream your Xbox for Mac and enjoy hundreds of games
Install Windows on Mac and stream your games
Mac allows you to install Windows 10 or 11 and use it in parallel with macOS. You need to use Boot Camp Assistant to complete the process. Make sure you have at least 64 GB of free storage on your Mac hard disk. Understand how to play Windows games on Mac to get started. Any Mac with an Intel processor will work well with Windows.
Using Boot Camp Assistant, create a partition on Mac hard disk
Format the partition where you will install Windows
Install Windows and start up your computer
Connect the Xbox controller to your Mac and start playing your games
How to play window games on Mac – Stream Xbox to Mac from the cloud or hard disk
There are two main ways to play Xbox to Mac – from the cloud or hard disk. If you choose to play from the cloud, you do not need any installation. You just need to get connected and play. Be sure you understand how to connect Xbox to your laptop for a seamless experience. Xbox remote play allows you to access games from your console from any location. Provided your Xbox is on and there is the internet, you can play from anywhere. To play on the cloud:
Click the Xbox icon
Choose My Games & Apps and then view all
Click on Library
Choose Xbox Game Pass
Click on a game that has a cloud button
To play Xbox games on the hard drive, ensure it is installed. You need about 128 GB of space. You may choose to install it on an external or internal drive. Double-click on the game to open it and wait for it to launch. Once it launches, use the Xbox controller for Mac to play.
Conclusion
In the past, it was not possible to play Xbox video games on Mac. Today, there are several options you can use to launch the games and play. You may choose to play on the cloud using different tools. You can cast using OneCast or install Windows on Mac. Make sure you have a fast internet connection and a powerful computer.  Each method needs different steps for launching the games. Any Mac model from 2012 and later will work well with Xbox games.