Creating the most effective and ideal collagen beauty drink that can work with your diet, can be quite a tricky task. And, if you don't even know where you should begin, it'll be literally impossible to come up with a proper recipe. But, fret not. In this blog, we've shared some recipes that we've been using for a prolonged period. Each of them is quite unique on its own. Therefore, it'd be best if you tried out everything and see what suits your taste accordingly. Anyway, let's get started!
Top 4 Collagen Beauty Drink Recipes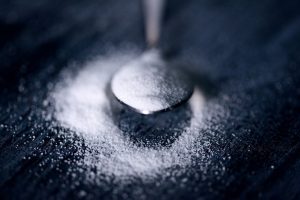 When it comes to creating a collagen beauty drink, adding a little bit of cucumber, carrot, or a beloved cup of coffee for special times, will serve to be helpful for you.
Recipe – 1: Skin Glow Beverage
An easy-to-make breakfast juice and one of the most effective morning drinks, the skin glow beverage aims to boost the level of hydration in your skin. Besides that, it can also increase your resistance by offering a hefty amount of C vitamin. Drink it right away after waking up to make the most out of the beverage.
Ingredients You May Need:
How To Make It?
Wash the ingredients properly and prepare them accordingly.
Now, add all of them at once to the juicer apart from the collagen powder.
Once it's done, put in one scoop of collagen powder and mix it properly.
Recipe – 2: Cocoa Berry Smoothie
Unlike the former, this one might feel a little bitter in taste. However, it can help your body in getting rid of the free radicals from within, and consumption will significantly reduce stress. Ideal for improving your colon health. And, the best part? It's pretty easy to make as well.
Ingredients You May Need:
One cup of frozen blueberries and almond milk.
One teaspoon of honey.
One banana.
Two scoops of collagen supplement.
One cup of frozen cherries, and
Three teaspoons of cocoa powder.
How To Make It?
Put the berries, honey, and almond milk in a blender and blend it all for 15 minutes.
Add the supplement and cocoa powder following the same.
Sprinkle a small amount of salt or sugar depending on how you want it to taste.
Recipe – 3: Caffeinated Chocolate Chip Cookie Shake
As the name suggests, this beverage will come with a burst of caffeine alongside a little bit of an alluring taste. Additionally, the chocolate in the drink will ensure that you're feeling full and content for quite some time. And, it's highly effective for your skin health as well.
Ingredients You May Need:
One cup of ice (three to four cubes).
Two choco-chip cookies and two tablespoons of maple syrup.
One cup of strongly-brewed espresso or coffee.
One to two scoops of collagen powder.
One cup of dairy or non-dairy milk.
How To Make It?
Firstly, you'll need to make the coffee. Ensure that it's bitter and strong.
Now, add it alongside cocoa, collagen, and ice in the blender.
Mix them all properly and pour them into a glass before drinking.
Recipe – 4: Mocha Latte Collagen Shake
Amongst the options available here, the Mocha Latte Collagen Shake is the most flexible one. For example, you can have it hot on a cold wintery morning if you would like to. Or, you might add one or two cubes of ice to the mix to enjoy a sweaty, summer dawn.
Ingredients You May Need:
Eight Oz of strongly-brewed coffee.
One cup of sugar-free coconut milk.
One scoop of collagen powder.
How To Make It?
If you want to have it hot, pour hot coffee into the mix right after making it.
In case you're looking for a forty feel, mix everything together at once.
Add a little bit of ice if you want to have it in a cool mixture.
Wrapping It Up!
As you can see, making a homemade collagen powder-based drink is pretty easy from every front. So, what are you waiting for? Try out your favorite recipe today. And, don't forget to let us know about your experience in the comment section below. We'll also share ours.
Looking forward to talking to you!