What Desktop Computer should I buy for Gaming and Why?
This is the very first question that almost every new gamer asks, followed by the best gaming brands. Truth be told, that is a complicated question. The answer varies greatly from gamer to gamer depending on personal preferences. You can buy pre-built gaming desktop PCs or build your own gaming rig.
The choice is yours, but you must never ignore your future gaming needs. Before we talk about what gaming computer should you buy, let us focus on another important query.
Are gaming PCs worth it?
The simple and straightforward answer is yes! Unless you need a portable gaming machine, invest in a gaming computer. Gaming desktop PCs are a better choice than gaming laptops. You can play the latest AAA games without worrying about overheating or screen stuttering.
Why should you buy gaming desktop PCs?
Gaming PCs are worth the money for several reasons.
Firstly, a gaming desktop computer can make a real difference to your playtime. You can relish smooth gameplay at higher frame rates, resolutions, and detail settings.
Secondly, gaming computers are cheap than gaming laptops, ignoring the portability factor. You can buy a powerful gaming desktop PC at half the price of a high-end gaming laptop.
Thirdly, you can upgrade gaming desktop computers, unlike gaming laptops. When you have a PC, you can change the CPU and get a better GPU. Plus, you can easily increase the RAM or storage capacity on a PC.
What gaming computer should you buy?
There are certain factors that you must keep in mind when buying a gaming desktop computer. Here are 5 things that can make or break your gaming rig.
A high-speed CPU
Dedicated graphics card
RAM
SSD storage
Cooling System
You should buy a gaming computer with a speedy CPU, the best GPU, and SSD storage. Also, pay attention to the Colling system, as gaming PCs often heat up quickly. You can always increase the MEMORY, but 8GB RAM is a good start.
In case you are looking for powerful gaming computers, we have some suggestions. We have handpicked the two best gaming desktop PCs for you. Our selection includes one HP gaming desktop PC and an Asus ROG Strix gaming PC.
HP OMEN 30L GT13-0055na – 16GB RAM Gaming PC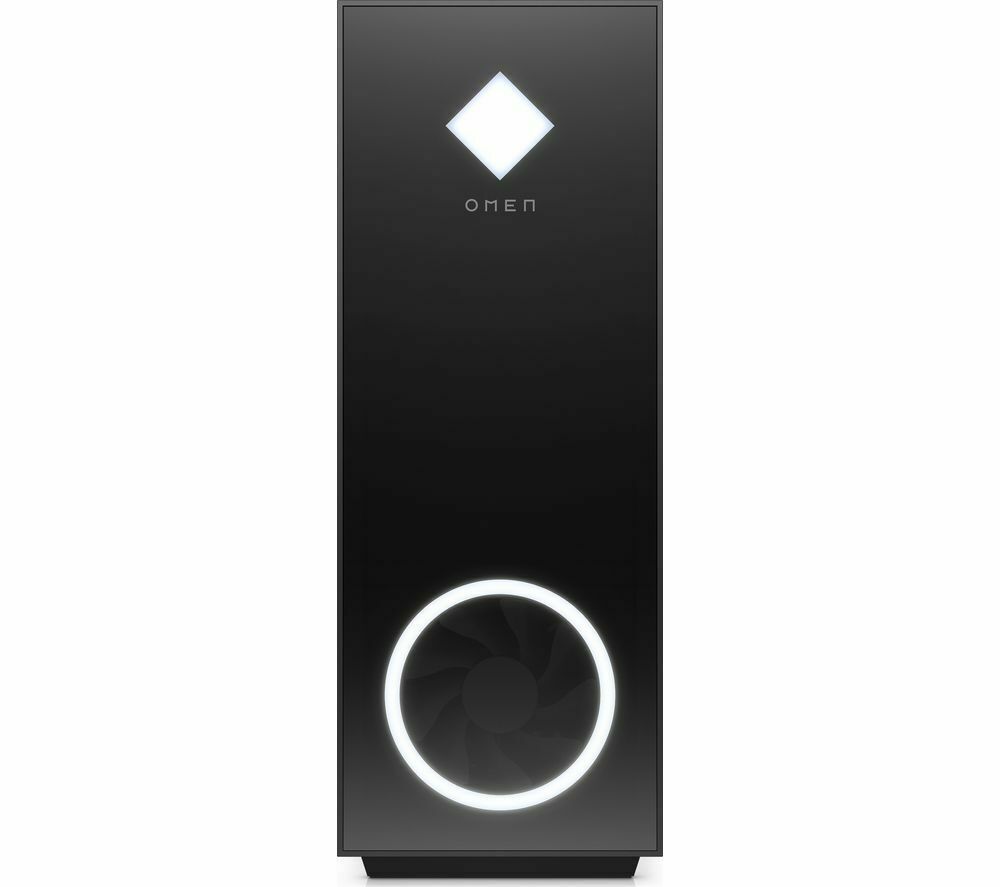 CPU: Intel Core i7-10700 / 3.8GHz Max. Turbo Speed 5.0GHz
Memory Size: 16 GB
Storage Capacity: 1TB HDD & 512 GB SSD
GPU: NVIDIA GeForce RTX 2070 Super (8GB)
OS: Windows 10
The OMEN 30L GT13-0055na is one of the best gaming desktop PCs from HP laptops. Omen series is the dedicated line of pre-built gaming machines. These HP gaming desktop PCs are meant for hardcore gaming and the OMEN 30L is no different. It comes with a custom chassis with RGB lighting on the front and a glass panel on the left.
HP OMEN 30L GT13-0055na is one of the best Core i7 gaming PCs that packs Core i7-10700. It comes with a storage combo of 512GB Solid-State Drive and 1TB HDD. The graphics card on this 16GB RAM gaming computer is RTX 2070 Super, which comes with an additional 8GB VRAM.
ASUS ROG Strix GT15 – 8GB RAM Gaming PC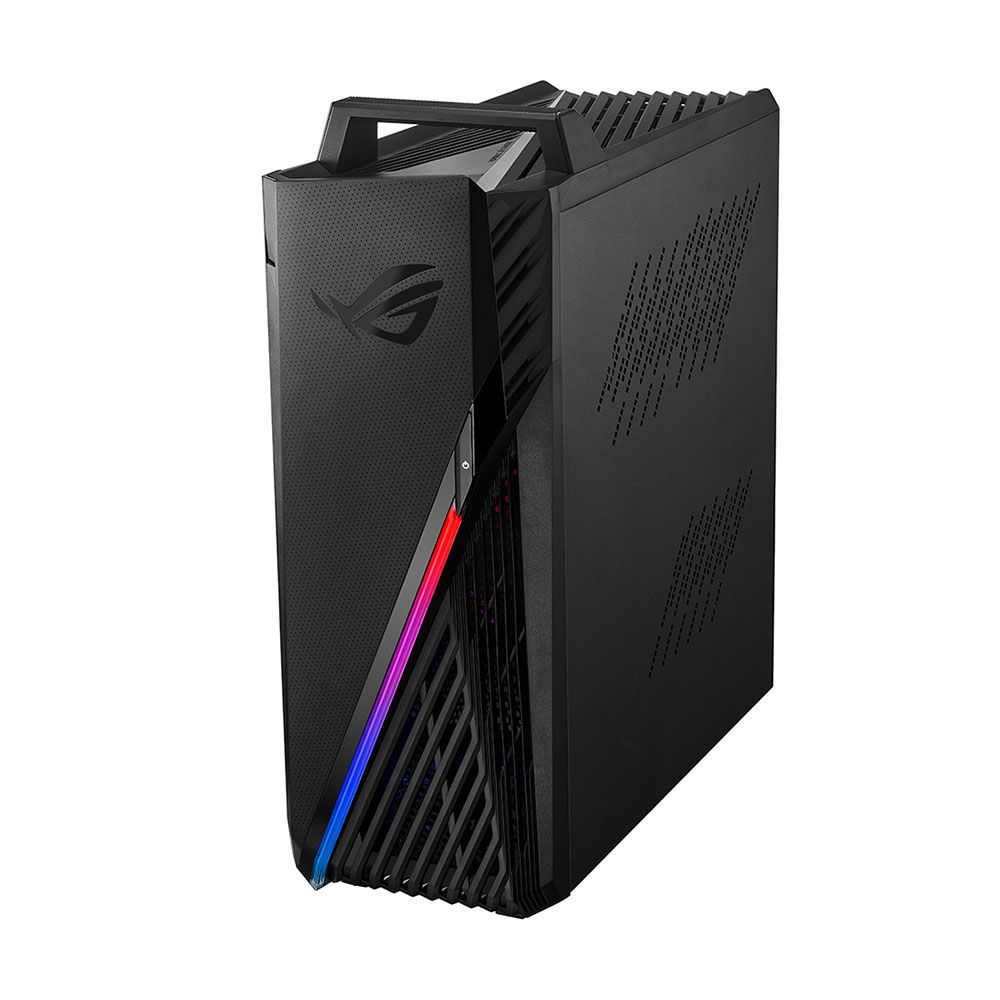 CPU: Intel Core i5-10400F / 2.9GHz Max. Turbo Speed 4.3GHz
Memory Size: 8 GB
Storage Capacity: 1TB HDD & 256 GB SSD
GPU: NVIDIA GeForce GTX 1660 Super (6GB)
OS: Windows 10
If you are looking for an 8GB RAM gaming desktop PC, put your money on ROG Strix GT15. This is a powerful computer for entry to mid-level gamers. It comes in a stylish chassis that has RGB lighting on the front panel with connectivity ports on top and a glass panel on the left side.
Asus ROG Strix gaming PC carries the Core i5-10400F processor with up to 3.4GHz clock speed. The storage capacity on it is a combo, including 1TB HDD and an additional SSD of 256GB. Asus has loaded the GTX 1660 Super graphics card that comes with a 6GB VRAM.
Conclusion
When buying a desktop computer for gaming, always consider your gaming needs. Gaming Desktop PCs with more than 8GB RAM, high-speed CPUs, and dedicated GPUs are a great bet. Both Asus ROG Strix gaming PCs and HP gaming desktop PCs are powerful options. In case you do not have a specific model in mind, check out these models.
Tags:
computer