For a fun, unique, and budget-friendly favor, popcorn favors are convenient and easy to create. The forever staple of cinemagoers, the versatility of this snack is seeing it becoming a regular at weddings all over the country.
However, it is fair to say that your guests would be suitably unimpressed if you just popped a bag of popcorn down for them! To make your favors really pop, it's all about presentation, flavor variety, and a touch of personalization.
Of course, transforming this simple snack into a memorable favor is also great fun. So, let's look at some of the best DIY budget-friendly wedding favor ideas.
Why Are Popcorn Favors Becoming So Popular?
Popcorn has always been the perfect accompaniment to any great weepy; traditionally, these tear-jerkers have been of the movie variety. But increasingly, popcorn's versatility and universal appeal have seen it used in that other great tear-jerker – weddings!
Here are a few of the reasons why popcorn is becoming such a popular wedding favor:
Uniqueness: Move over traditional almonds and chocolates; popcorn offers a fresh twist to wedding favors
Universal Appeal: From kids to adults, everyone enjoys a good popcorn snack; it's a treat that transcends age
Versatility: Popcorn can be dressed up or down. From gourmet flavors like truffle to classic buttered, there's a style for every wedding theme
Popcorn is a beloved snack, and incorporating it as a wedding favor is a delightful way to bring a unique touch to your special day – without breaking the bank.
Prepackaged vs. DIY Popcorn Favors
One of the major choices when choosing popcorn wedding favors is whether to opt for prepackaged popcorn or unleash your creativity with some DIY fun; there are merits to both methods and below is a list of some of the considerations.
Prepackaged Popcorn:
Convenience: No need to worry about preparation; it's all done for you
Consistency: Uniform flavor and packaging ensure each guest gets the same treat
Quality Options: For a truly themed favor, try a unique flavor like wedding cake drizzle to make your popcorn at your wedding a hit
DIY Popcorn Favors:
Personal Touch: Customize flavors, packaging, and labels to match your wedding theme
Cost-Effective: Buying in bulk and assembling yourself can save money
Freshness: Prepare close to the wedding date for optimal taste
In the end, the choice boils down to personal preference and available time. Whether you opt for the ease of prepackaged or the charm of DIY, your guests are in for a delightful treat.
Steps to Create DIY Popcorn Favors
Creating your own DIY popcorn favors is a wonderful way to add a distinctive touch to your wedding and keep that all-important budget to a minimum; of course, the fact that you get to unleash your creative side and have great fun is an added bonus!
Here are a few simple steps to make sure your popcorn treats leave a lasting impression on your guests:
Choosing the Right Bags: Opt for food-safe bags that can be sealed to maintain freshness. Clear bags showcase the popcorn beautifully, but you can also choose bags that align with your wedding colors. Add a personal touch with custom stickers, tags, or ribbons
Bulk Buying: Purchasing popcorn kernels in bulk is cost-effective. Decide on the flavors that resonate with your wedding theme, be it classic butter, sweet caramel, savory cheese, or even gourmet options like truffle
Packaging and Sealing: After popping and flavoring, allow the popcorn to cool before packaging. Ensure bags are sealed tightly to retain freshness and consider adding a label with the wedding date and a heartfelt message for guests
With careful planning and a dash of creativity, DIY popcorn favors can become a delightful highlight of your wedding celebrations.
Personalizing Your Popcorn Favors
Your wedding day is unique to you and popcorn favors are an opportunity to let your personality and uniqueness shine. It's all personalization; a few simple steps can turn an everyday snack into a memorable treat:
Custom Labels: Feature the happy couple's names and wedding date for a keepsake touch
Themed Stickers: Choose designs that resonate with your wedding theme or love story
Ribbons: Use ribbons in your wedding colors to tie the bags or containers
Special Messages: Add a heartfelt note or favorite quote to show appreciation
These personalized elements not only enhance the aesthetic appeal but also make guests feel cherished and appreciated.
Get It Poppin': The Appeal of a Popcorn Bar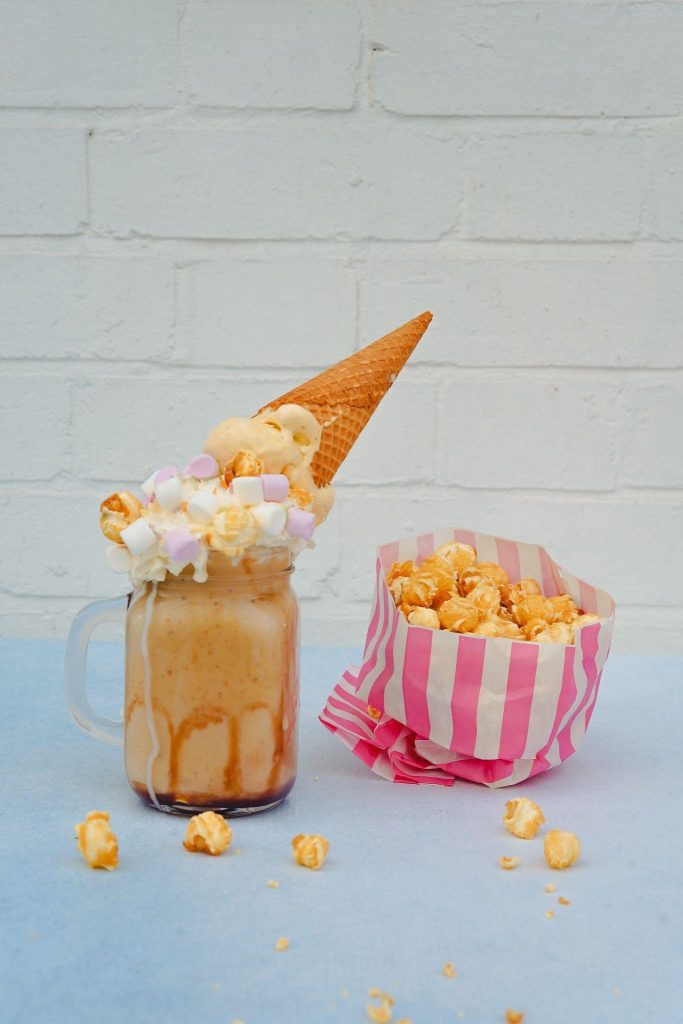 A popcorn bar is another unique, fun, and budget way to add some memorable moments to your special day. This isn't just giving your guests a snack, it is giving them a unique and interactive experience that is perfect for kids and bringing out the "inner kid" in adults!
A few simple steps, some imagination, and a little bit of preparation (and fun of course!) are all you need to get a popcorn bar at your wedding:
Popcorn Varieties: Offer a mix of flavors – from classic buttered to caramel, cheese, and even gourmet options like truffle. The more, the merrier! Of course, a wedding cake drizzle flavor would be essential!
Toppings Galore: Set up a toppings station with choices like melted chocolate, sprinkles, nuts, and candies. Let guests get creative with their mixes
Serving Essentials: Provide scoops, containers, and napkins for easy serving. Consider using themed containers or bags that match your wedding decor
Decorative Touches: Use clear jars or bowls to display the popcorn and toppings. Add labels for each flavor and topping, and consider decorative elements that resonate with your wedding theme
A popcorn selection like this is a great way to get your guests "Popping up the Bar!"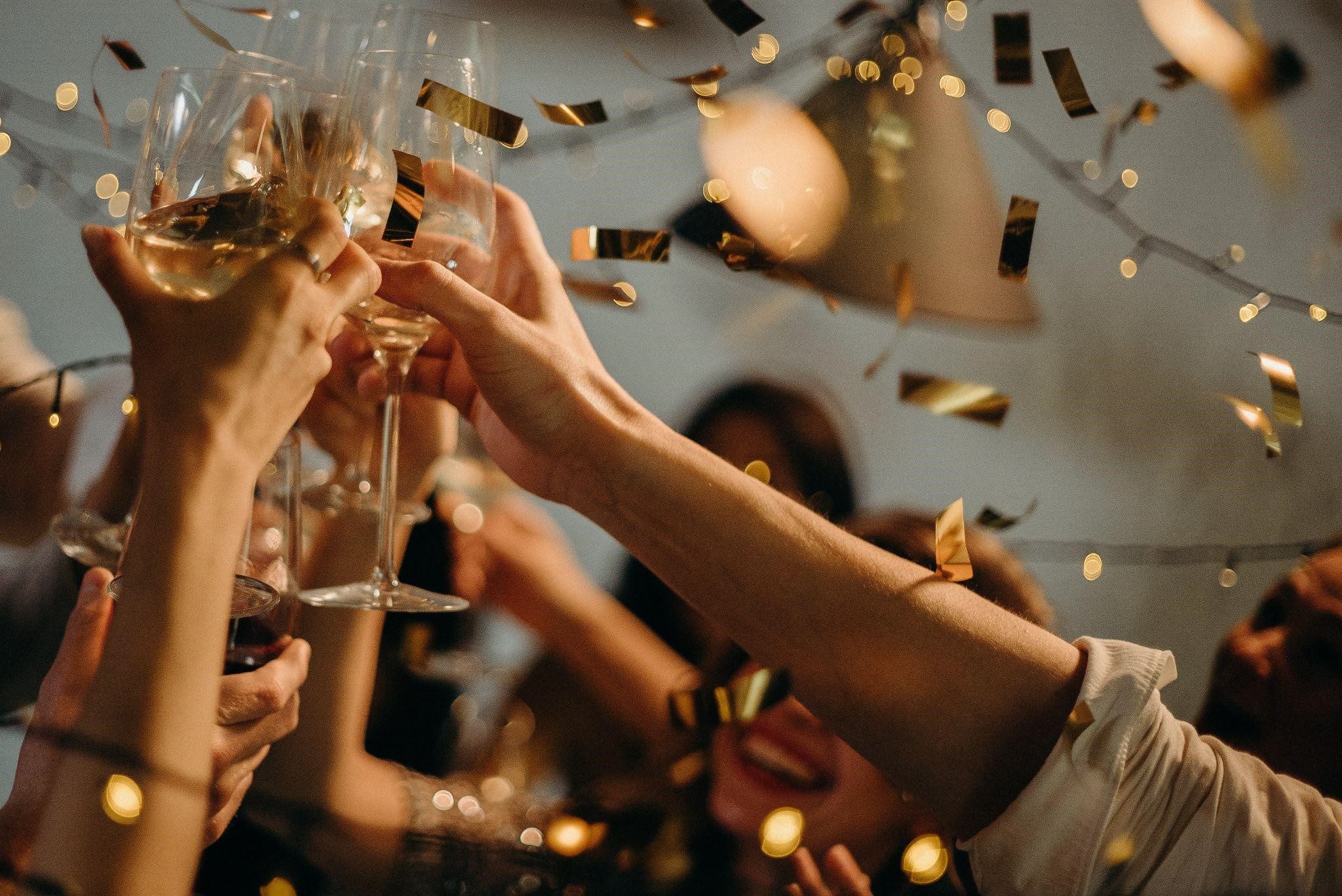 From Popping the Question to Popping the Cork: Celebrating With Popcorn Flavors
Popcorn favors are a fantastic, quirky, memorable, and budget-friendly way to add a unique and charming touch to your wedding. Of course, the fact that it is super tasty and nutritious is a bonus.
The last dance may signal the end of the celebrations, but the memories will last a lifetime. Popcorn favors add a fun and unique touch that will be cherished by all who attended that most special of days.