Diwali, the festival of lights, sweets, and crackers is celebrated with great pomp and show every year nationwide. It is the celebration of good over evil and light over darkness. From lighting candles to drawing rangolis, decorating homes, making delicious dishes, and sending good wishes to your relatives, Diwali offers unlimited opportunities to make the day more special and memorable. 
However, the saying," Every coin has two sides" fits perfectly here. With everything good, there comes something bad, and this is true in the case of Diwali also. Whether it is noise and air pollution due to crackers, plastic decor, endless piles of discarded items or unlimited gifts received from your nears and dears, Diwali can end up being a little wasteful.
How Modernisation Has Changed  Our Diwali Celebrations?
The saying," Change is the permanent law of nature" holds great importance in today's modern world. Everything from our way of living to eating style and even celebrating festivals has changed immensely over the period of time. And this is true when it comes to celebrating Diwali. 
From lighting earthen diyas to using electric lamps, from using flowers and natural rangoli colours to using chemicals, from using newspapers for packing gifts to using plastic wraps, from meeting relatives in person to sending messages, a lot has changed in the way people used to celebrate the festival of lights. Such a big transition from tradition to modernisation is responsible for the ecological imbalance.
No matter how modern you get, never forget your culture and customs. 
This blog post by All Perfect Stories suggests some creative ways to make the festival of lights a clean and green one. It is a platform that bridges the gap between writers and readers. It is a one-stop destination to read, write and publish your content via compelling stories. 
Let us all take part in the Diwali green movement and help mother Earth in the best way possible.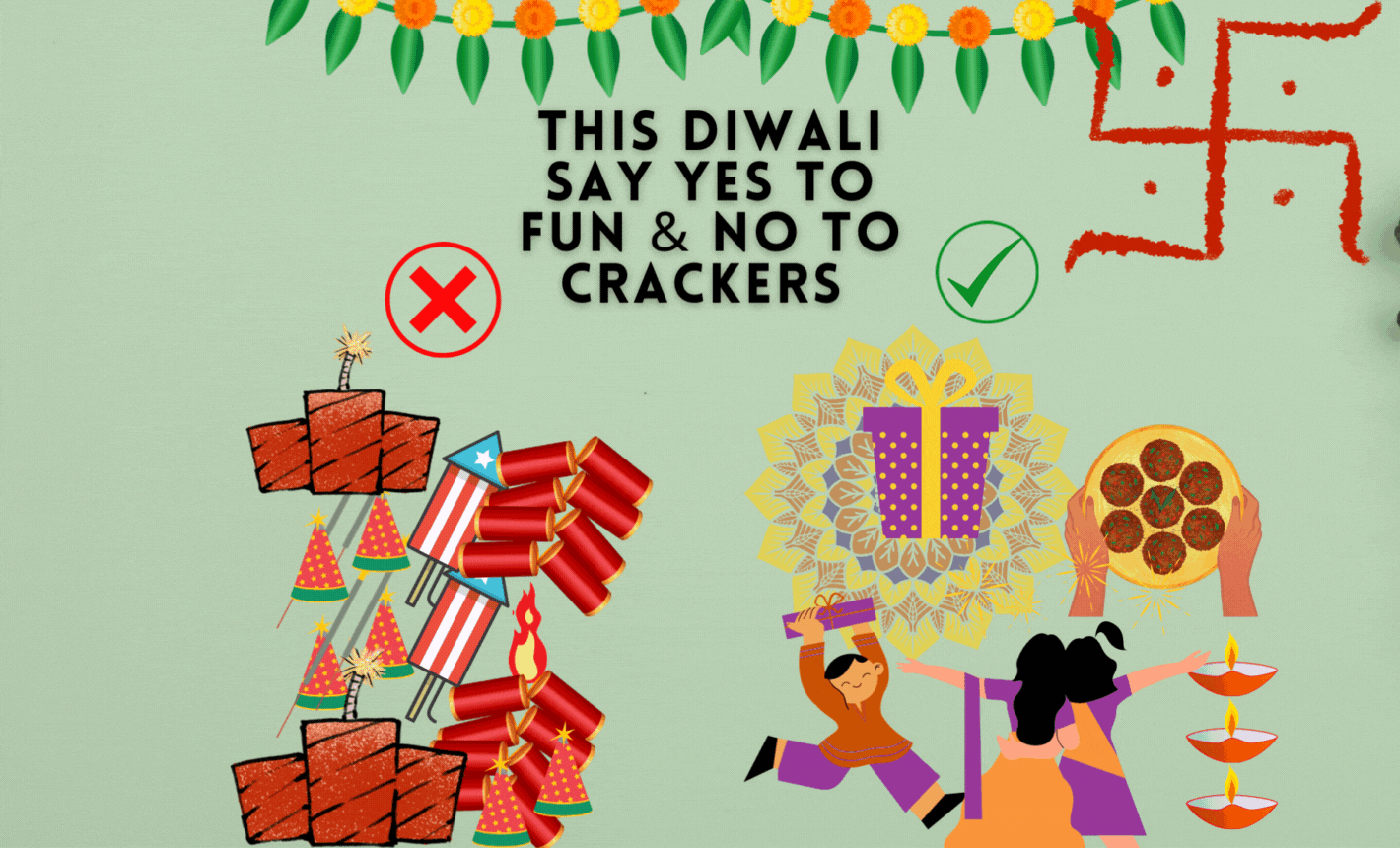 5 Ways to Make your Diwali Celebrations Eco-Friendly
Say No To Crackers & Fireworks
"Do Diwali crackers affect the air quality?" is one of the main questions trending on the internet. Well, the answer is a big "Yes". Diwali celebrations do contribute to air and noise pollution. 
In fact, in 2021, the air quality in Delhi crossed the "hazardous" mark on Diwali evening, and on the next morning, PM2.5 pollution levels reached 774.69. That's really very unsafe and dangerous for health.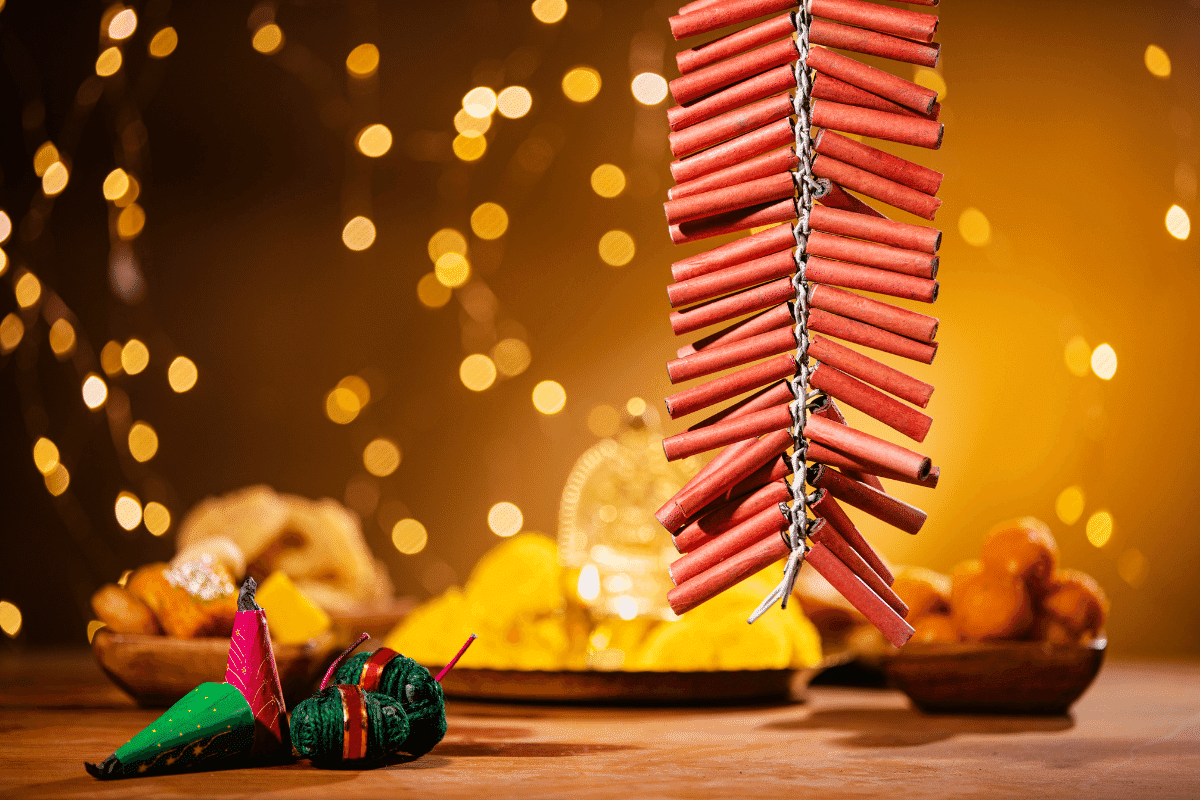 Air pollution can pose potential risks to your health down the road. Apart from that, it can wreak havoc on the environment and the animals. Take one step to make your Diwali celebrations pollution-free and greener by bursting green crackers instead of traditional ones.
To people's knowledge, green crackers are the ones that produce nearly 30% less pollution than traditional ones.
Use Natural Colours Or Flowers For Rangoli
Rangoli holds great significance in Indian festivals. And Diwali is no exception. It spruces up your festive celebrations and also highlights the importance of colours.
However, the colours that are often used to draw rangolis contain harmful chemicals that are toxic to your skin. Moreover, most of the rangoli colours are non-biodegradable and can take a big toll on nature. For instance, you can use turmeric for the yellow colour and flour for the white colour.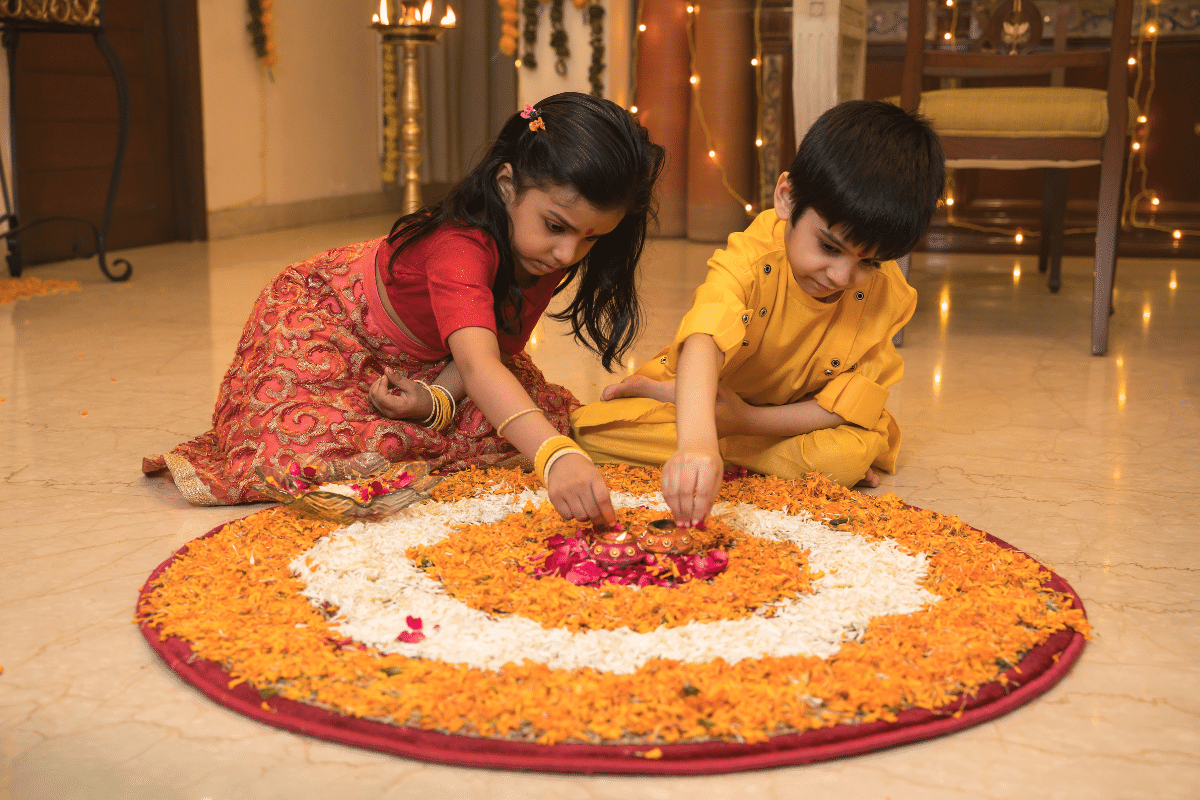 Or Make use of things you already have around the home or in the yard. As examples, consider using coloured rice, beans, rice, and flower petals.
During Diwali, people often use plastic wrappings to pack gifts. However, plastic is one of the non-biodegradable substances that can prove hazardous to the environment. This Diwali, add a personal touch to the gifts and use old sarees, fancy fabrics, or newspapers for gift wrappings.
Apart from that, people often use plastic shopping bags to carry Diwali stuff. Instead of that, use paper bags as they are recyclable and bio-degradable, thus saving the environment.
Switch To Diyas Or Earthen Lamps
No Indian festival is complete without lights. And this is true in the case of Diwali also. Diwali is often used synonymously with lights. One of the most common ways to lighten and brighten your house on Diwali is by using decorative electrical lights.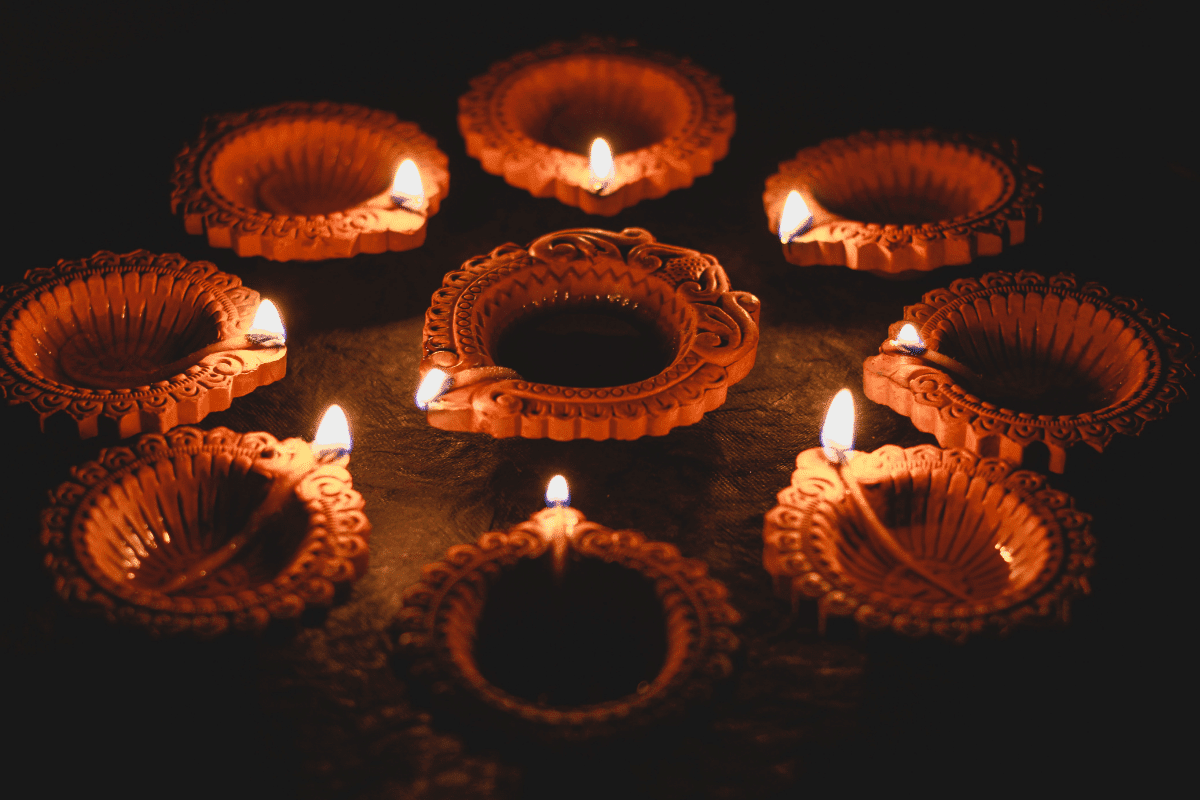 However, decorative lights require an adequate amount of energy consumption, resulting in a high electricity bill. The best bet to save electricity and cash in your wallet is by illuminating your house with eco-friendly options like
Earthern lamps

Clay diyas

Led lights 

Oil lamps
Donate Your Old & Outdated Stuff
During the Diwali season, people tend to clean and declutter their houses and often end up with piles of clothes, toys, and outdated furniture.
They often tend to throw old and outdated stuff into landfills. However, landfills are one of the major sources of pollution and even result in greenhouse gases.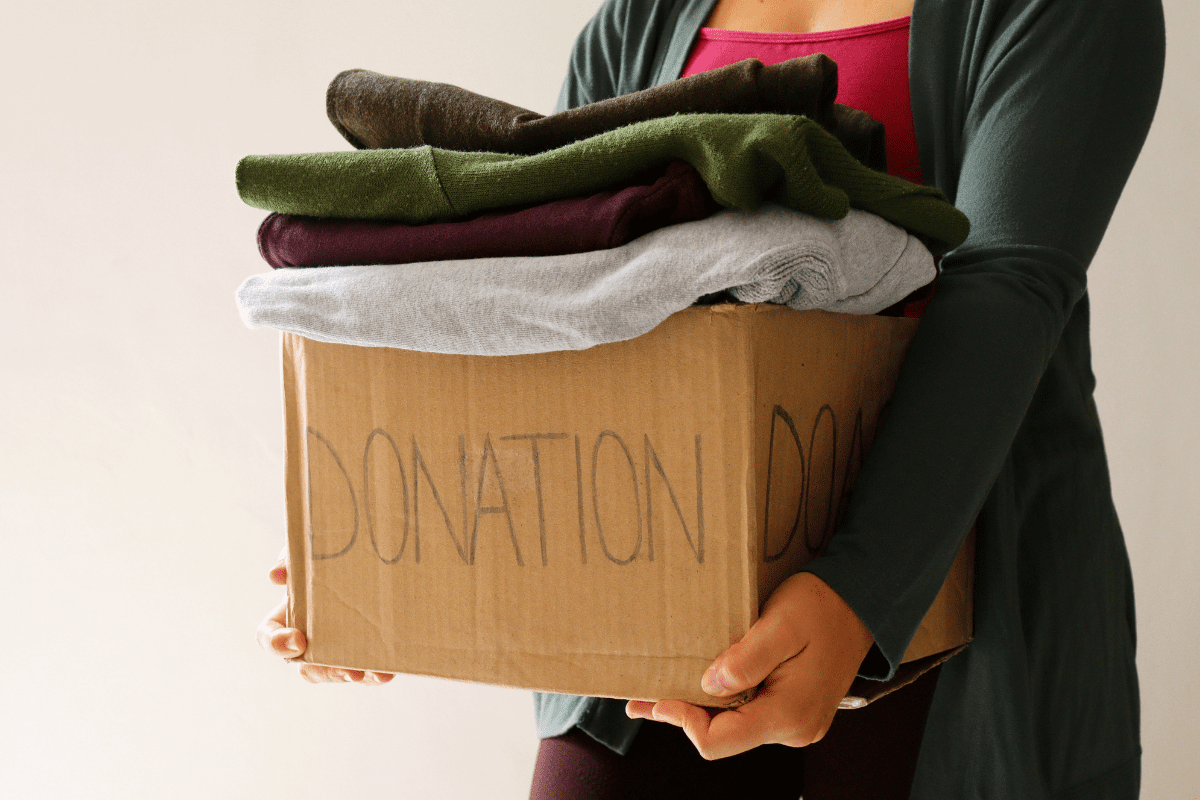 Therefore, rather than discarding, it is recommended to donate unused items like clothes, books, and furniture to unprivileged people. Doing so will give a new life to your old items and bring smiles to people's faces.
Additional Tips For Greener & Happier Diwali
Rather than buying Diwali sweets from the shop, it is recommended to prepare them at home. This way you will be able to avoid synthetic colours, high sugars, and preservatives used in making sweets, thus better for your health.

Avoid wearing synthetic or machine-weaved clothes. Instead, choose to wear hand-knitted or khadi clothes, thus promoting Indian culture and helping local vendors.

After Diwali celebrations, you may end up with a lot of waste of crackers, flowers and other stuff. Make sure to dispose of all the Diwali waste in the safest manner possible.

This Diwali, light the lives of other people. Instead of fancy shops, choose to buy clay diyas and earthen lamps from local potters. #VocalForLocal

This Diwali, keep your phones and tablets at a distance. Rather than sending Diwali messages to your nears and dears, make sure to wish them Diwali in person, thus promoting sociocultural.
In The End…
Apart from the above, there are many other ways like using compostable tableware and making homemade sweets to make your Diwali celebrations eco-friendly this year. The above tips can help you celebrate Diwali with the same zeal and enthusiasm without harming the environment. Also, these tips can help you save a lot of money and resources.
All it requires you to follow the 3 Rs of sustainability ie. recycle, renovate and reinvent. Make the best use of these green Diwali ideas and help the environment.
Above all, make sure to enjoy the festival of lights with your nears and dears with full fun and entertainment. Wishing you a safe and green Diwali!