Many of us when having trouble with our eyesight, our first stop is an Optometrists because we always think that anything to do with the eyes the optician will solve it. Optometrists are the eye care specialist who is trained to examine the eye of a person. They guide patients on the treatment and further course of action, but they are not surgeons, so they will provide you with the contact details of the best eye surgeon.
Ophthalmologists are eye doctors and surgeons. They treat any kind of eye problem and also perform surgery if needed.
In what ways an Optometrist can help you?
Now that we know the difference between Optometrists and Ophthalmologists, let's look at how an optometrist can help us.
They can determine the clarity of the vision.
They can diagnose eye problems including vision problems. Problems like near-sightedness, farsightedness, and astigmatism are some of the problems that are taken care of by them.
If you are having a problem focusing on any object or thing then you can visit a They are highly professional in dealing with eye-focal problems and coordinating the eyeballs.
Some people face problems in detecting colors. This problem is commonly known as color blindness. The optometrist tests the eye and helps with the right set of optics to see colors accurately.
They also prescribe eyeglasses and contact lenses to the person after determining and testing their eyes.
Using an ophthalmoscope, they can detect various conditions related to the eyes. If they find any kind of irregularities, then the patient is offered to go for further check-ups.
They inform patients about the different kinds of eye exercises
They also perform research and training on different vision disorders and provide evidence of their findings. They can train and provide information to the newcomers in the field.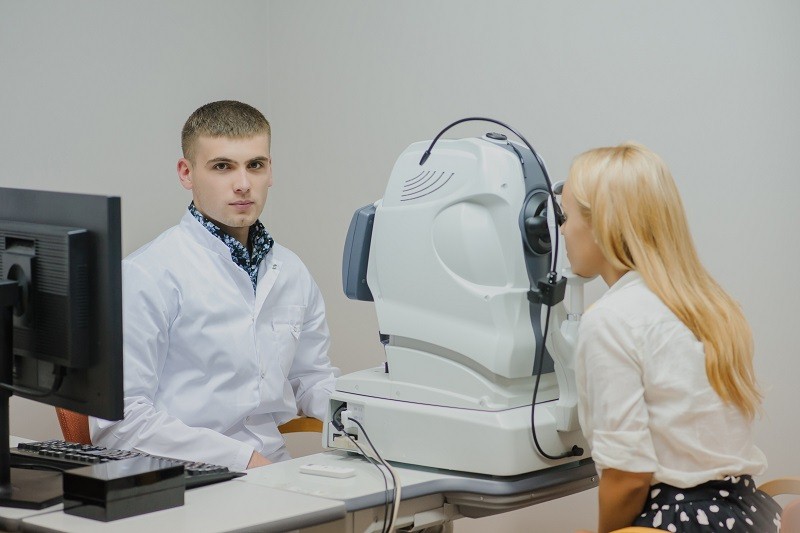 How to choose an Optometrist?
If you are new to this then it might be difficult for you to choose a good optometrist. Here are some tips by which you can choose a good optometrist.
You can connect with a good optometrist by getting referrals. You can ask your friends, family members or colleagues. You can also take references from your primary care doctor. Take your time and find out about their credentials and experience.A qualified and certified optometrist has completed a course to get their certificate and license to practice. You always check with the local authorities whether the specialist was ever involved in any kind of malpractice or was under any disciplinary actions in the past.
Do not be shy about asking about the experience of the optometrists because it is about your eye and you have to be very certain before you chose one. If you are satisfied with the answer, you should go to a specialist who has high experience in this field. You can use the internet platform to check the details about the eye specialist.
Check the reviews online. This will help you get a better picture of the optometrists. Look for the recent reviews because those are by people who have hired their services in the recent past. Do not be alarmed by negative reviews unless they are more than good reviews.
Experience is not everything. You should always visit a specialist with whom you are comfortable enough. Because the patient is already overwhelmed, the specialist should be able to put his patient's mind at ease by talking to them and making them comfortable. Not all specialists have good communication skills.
Conclusion
You can avail optometrist whenever you want. All you must notice is that you choose your doctor wisely. The facts about Optometrist can help you to know what they are and what are their functions in real life.