We have been waiting a year to be able to show off our fashionable outfits. Now with the vaccine for COVID-19 and getting acquainted with the virus, we can do so. It's time for you to get in tune with the latest fashion trends that 2021 has to offer. Sometimes is hard to know what would be in trend for the next seasons of the year. But that's the reason why we are creating this article.
Here you'll find some of the coolest trends according to some fashion experts. And remember, you don't have to try all of these trends. If you find two or three that you love, then that would be enough. Always try to use things that you will feel comfortable with.
Miniskirts are back
Maybe you were a 90's kid that grew up surrounded by miniskirts in trend. If you love how they look at you, then let me tell you that this is your time to shine. Chanel showed them on its Summer Season 21 catwalk, and they were a hit. Remember that these huge fashion brands are the ones in charge of showing the latest trends.
Miniskirts are ideal for hot and sunny days. You can play with any color or print that you love. Just make sure that the height is ideal to be considered a mini skirt. If you live in a windy or cold place, then combine your skirt with tights. This will be always a winning mashup.
Loose clothing
For this season, the loose item that will be definitely on-trend is trousers. This is a trend that you'll love because baggy trousers are the most comfortable in the world. You can use them to accomplish a carefree style. But loose trousers also work to accomplish an elegant style. Just check out the fabrics that will make the difference.
For this trend, you can choose cargo pants. There are killer ways to style cargo pants. Don't think that they're informal only. If you choose the right accessories, then you can rock them to create a formal casual look. And if you're doubting cargo pants, then always think that they have tons of pockets. It's like a dream come true for girls that hate using bags for their stuff.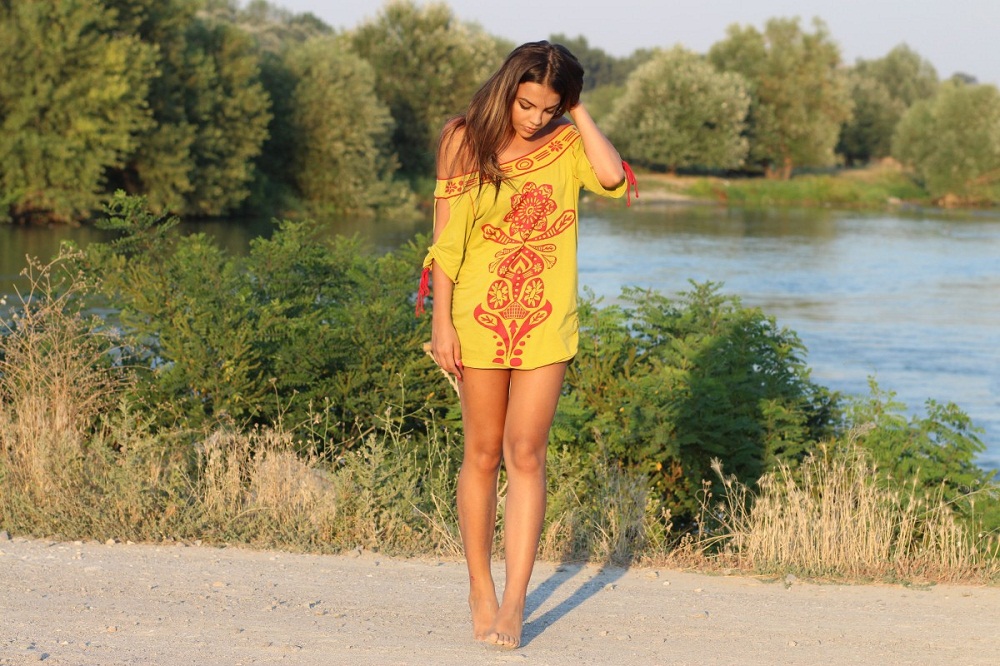 Green color
For the spring and summer season 2021, the green is coming in strong. The coolest part of this is that you can add it to any item that you like. What about some cool green socks combined with denim shorts? Or what about a really nice green bag that goes with your outfit? Remember that the sky is the limit for these combinations.
Furthermore, don't fear using your creativity. And don't let other people's opinions affect the things that you like to wear. Remember that you only live once, so why not wear anything that you are into?
Use transparencies
This is one of our favorite's trends. This is a super playful style, and you can use it to show off your silhouette. Also, if you have a super nice lace bra, then you can use a shirt with transparency to show it. Don't think that t-shirts are the only garment in which transparencies are used. They look incredible in long skirts or in trousers too.
For using this type of clothes, you just need to be confident about it. Don't let anyone tell you that you can't wear transparencies because of your body type. All styles suit everyone that feels comfortable using them.
Mesh
Using a mesh on top of your clothing will create a great impact. Using this can get you a unique look with tons of style. As well, this could be a great festival outfit idea because it is out of the ordinary. With this, you'll really stand out from the others.
Remember that this is not a piece of clothing by itself. It's more like an accessory that goes on top of a dress, t-shirt, etc. Maybe it sounds a little weird, but believe me, it looks amazing and unique.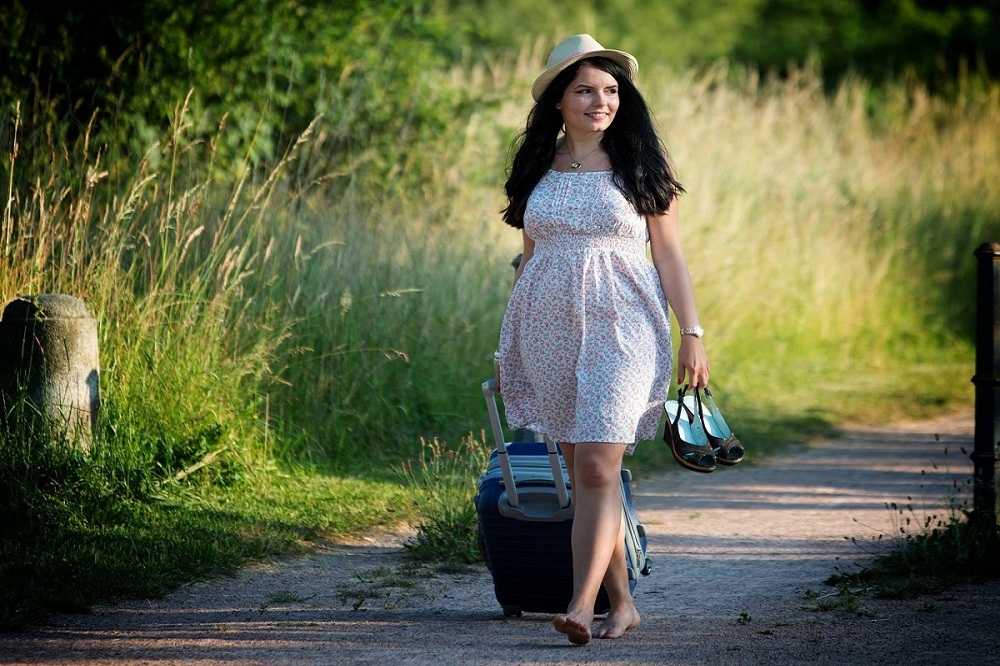 Lingerie details
Don't think that we are talking about underwear. These lingerie details are actually on t-shirts and dresses. This is a strong trend, but you can accomplish it easily by using bralettes. You can use a t-shirt that will show your favorite bralette. That way you will accomplish this lingerie detail look easily.
You can even re-use some lingerie that you have and apply it to the edges of your dress or shirt. This will work amazingly if you're a crafty person that knows how to sew.
A last piece of advice.
Remember that fast fashion is a huge problem for the environment. Getting new clothes for every season creates a lot of waste. An easy way to solve this is to buy clothes from second-hand stores. Also, you can try to purchase good quality basic garments like t-shirts, denim trousers, jackets, etc. And take your outfit to another level with accessories. And of course, do not forget to have some awesome fashion tips that no women should ever miss!
Accessories are more affordable, and just by changing a few of them, you can accomplish amazing looks. So, prepare yourself for the spring-summer season of 2021 by getting new accessories or adapting your old clothes to the latest trends.