How Brands based on Flexible Packaging are working towards a sustainable Environment?
The hazardous effect of plastic wastes is widely known, thanks to the information-laden world we live in. And despite the awareness and the consequences of using plastic, we are constantly negligent about it.
Role of Civic bodies and rag pickers in waste management
The rapid urbanisation has caused the country (and the world as a whole) to face grave waste management challenges. In India, every year, over 62 million tonnes of solid waste is being generated from the urban areas alone.
The municipal bodies do play a significant role in waste management while hiring concessionaires to collect garbage from door to door, segregate, recycle, and dump the leftovers in landfills. However, it is beyond the bounds of possibility that they can cover every nook and corner of the country. This is where the rag-pickers step in, the young boys coming from the poorest neighbourhoods, who are mostly looked down upon yet whose role in the country's waste management is imminent.
The unheard tale of rag pickers and your way of opening packets
While opening a bag of chips or snacks, we have always instinctively adhered to the traditional way of tearing from the upper side corner and discarding the small flap of the torn pieces. With a 'tear here' written on the packet, it is very unlikely that anyone would be confused about how to open it. But have you ever pondered over things as trivial as this?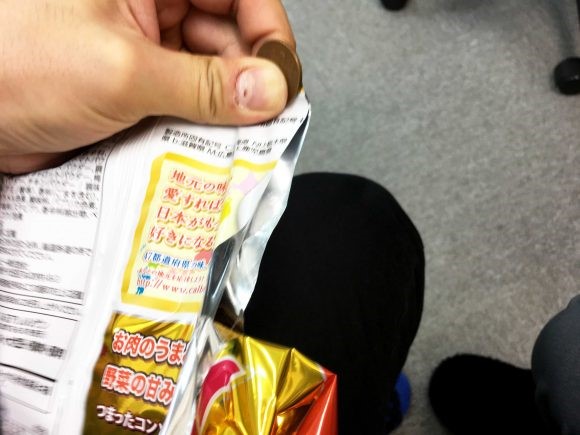 The waste products as big as chips packet can easily be picked by the scrap-dealers, however, they can't manage to pick the smaller pieces of the torn packets which are rather inconspicuous. As insignificant as they might look, the amount of such wastes that are left unpicked, filling the landfills, is massive.
How are brands based on flexible packaging tackling it?
Owing to the emerging innovations in the flexible packaging industry, many brands have started to pack their chips in pouches with zippers and centre seals. As per industry experts at Brandzwatch, several brands are working towards a sustainable environment through their flexible packaging solutions.
Another distinctive feature of these kinds of packaging innovations is their reusability. While traditional packets are to be discarded once opened, the flexible packaging solutions like the zipper pouches can be reused for storing things.
Working towards a sustainable environment is the need of the hour and the flexible packaging industries are doing their part and evolving accordingly. However, we as individuals are also required to useless 'single-use' plastics and be responsible inhabitants of the planet.
Tags:
Brandzwatch
,
Waste Management