Holi, also known as the festival of colours, is one of the most vibrant and exciting celebrations in India. It is a time to let loose and enjoy the company of friends and family while throwing colourful powders and water at each other. One of the best ways to celebrate this festive occasion is by throwing a Holi party. If you are planning to throw a Holi party, then you have come to the right place. In this post, we will provide you with tips and tricks to have the best Holi party ever, complete with recipes, songs, and more!
Setting the Stage for a Fun-filled Holi Party
The first step in having a great Holi party is to decorate your space with colourful and vibrant decorations. Hang colourful streamers, balloons, and lanterns to create a festive ambiance. You can also use flower petals, colourful curtains, and rangolis to add to the colourful vibe of the celebration.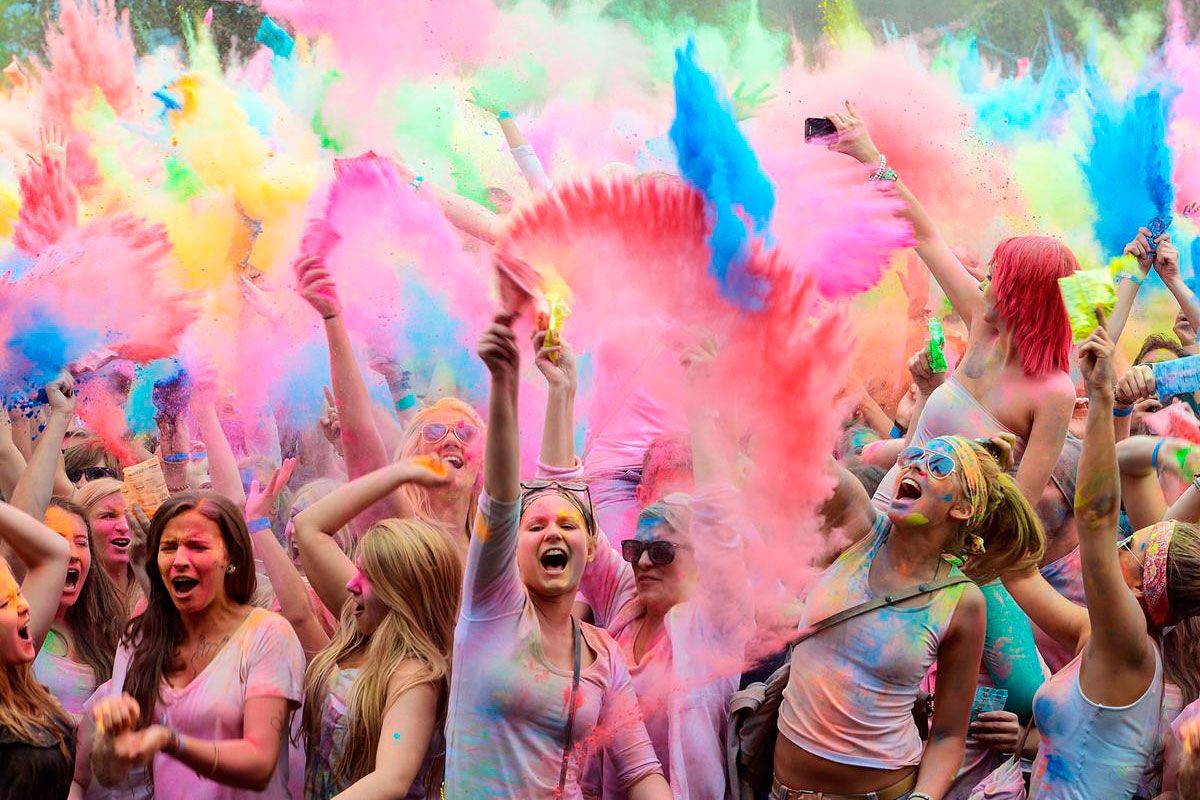 Encourage your guests to come dressed in Holi-themed attire. Bright and bold colors are the order of the day. You can also provide your guests with colorful scarves or bandanas to wear during the party.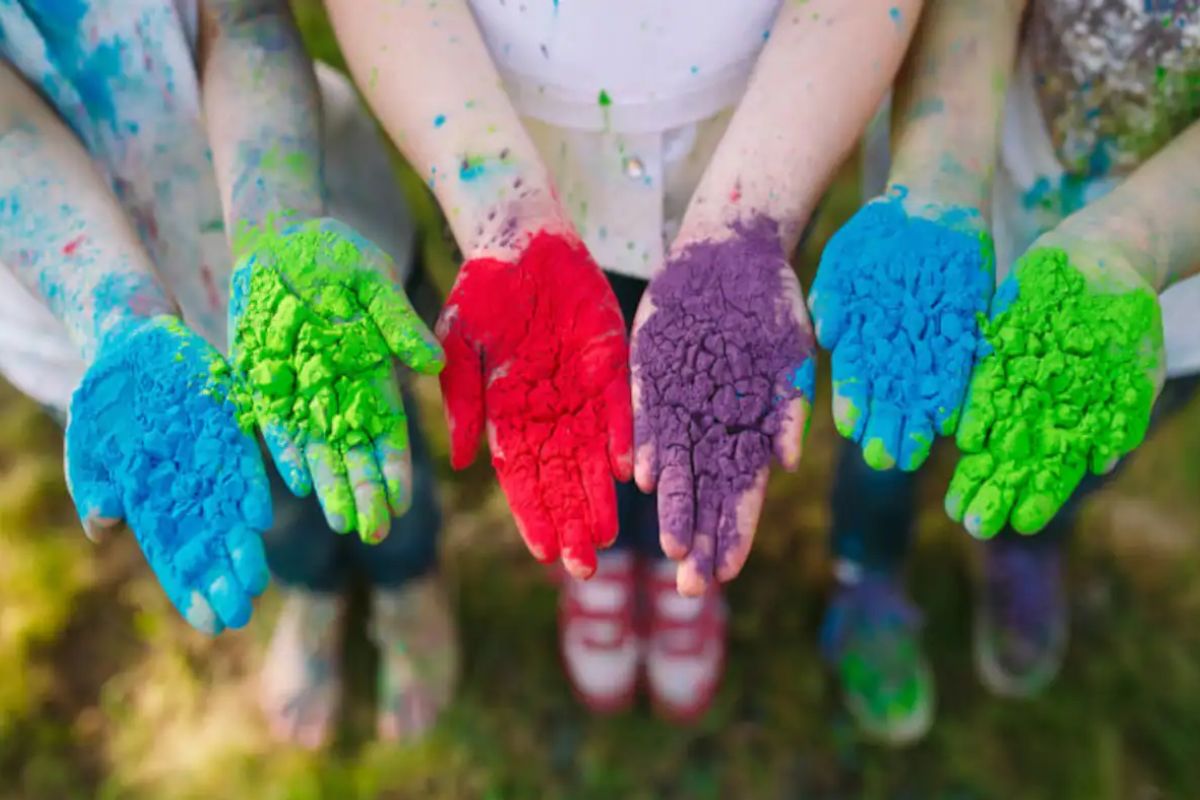 While Holi is all about having fun, it is important to ensure the safety of your guests. Provide them with organic and skin-friendly colours, and make sure that there is enough water available to wash off the colours. It is also a good idea to keep first aid kits handy in case of any accidents.
Delicious Holi Recipes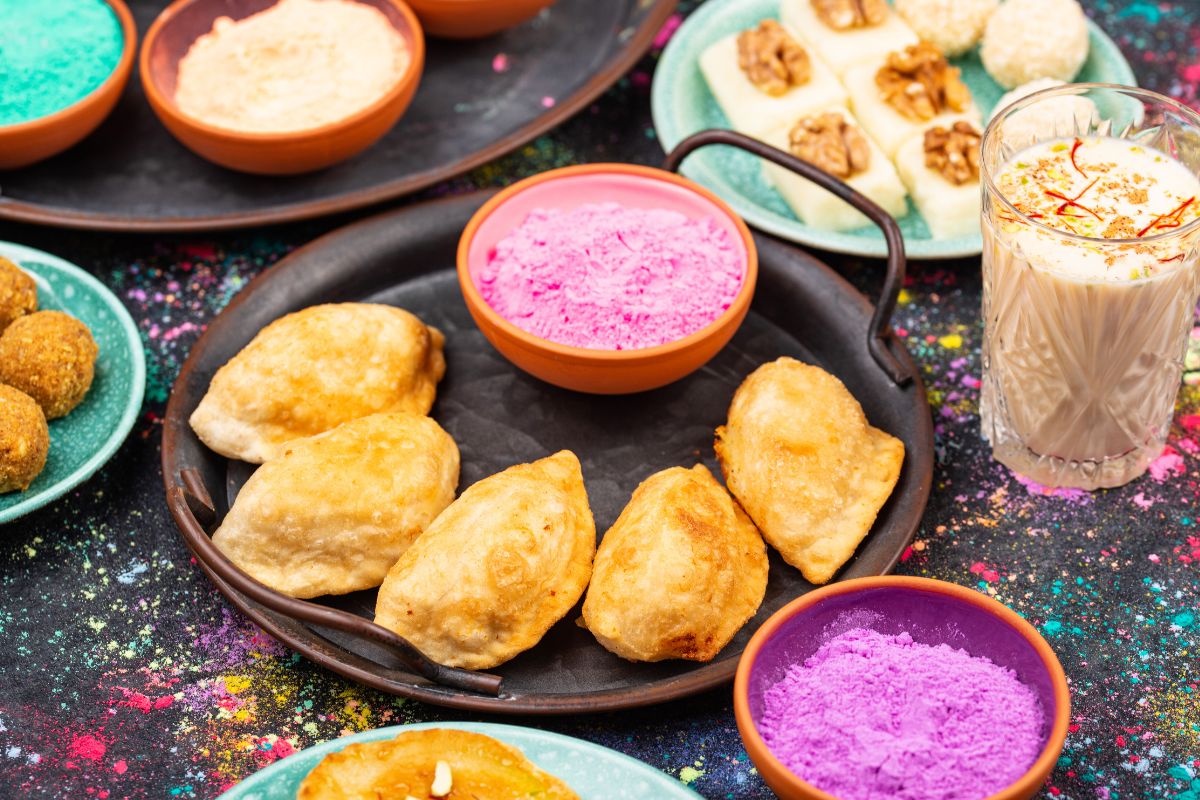 No Holi celebration is complete without Gujiya, a sweet and savoury dessert made from maida, khoya, and nuts. To make Gujiya, mix together khoya, nuts, and sugar, and fill it in a dough made from maida and ghee. Fry the Gujiya until they are golden brown and serve with a sprinkle of powdered sugar.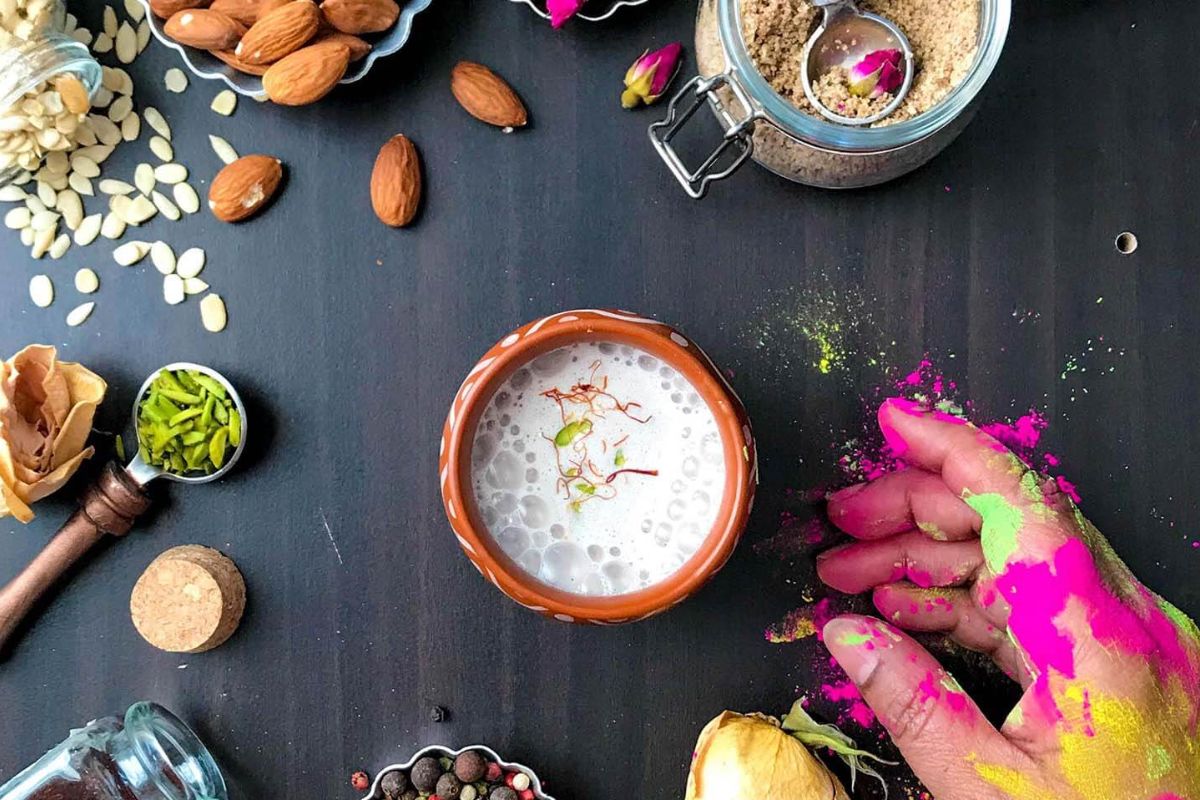 Thandai is a popular drink that is served during Holi. It is a refreshing and cooling drink that helps beat the heat of the Indian summer. To make Thandai, soak almonds, fennel seeds, and poppy seeds in water overnight. Grind them to a paste and add it to milk along with sugar, saffron, and rose petals. Chill the drink and serve.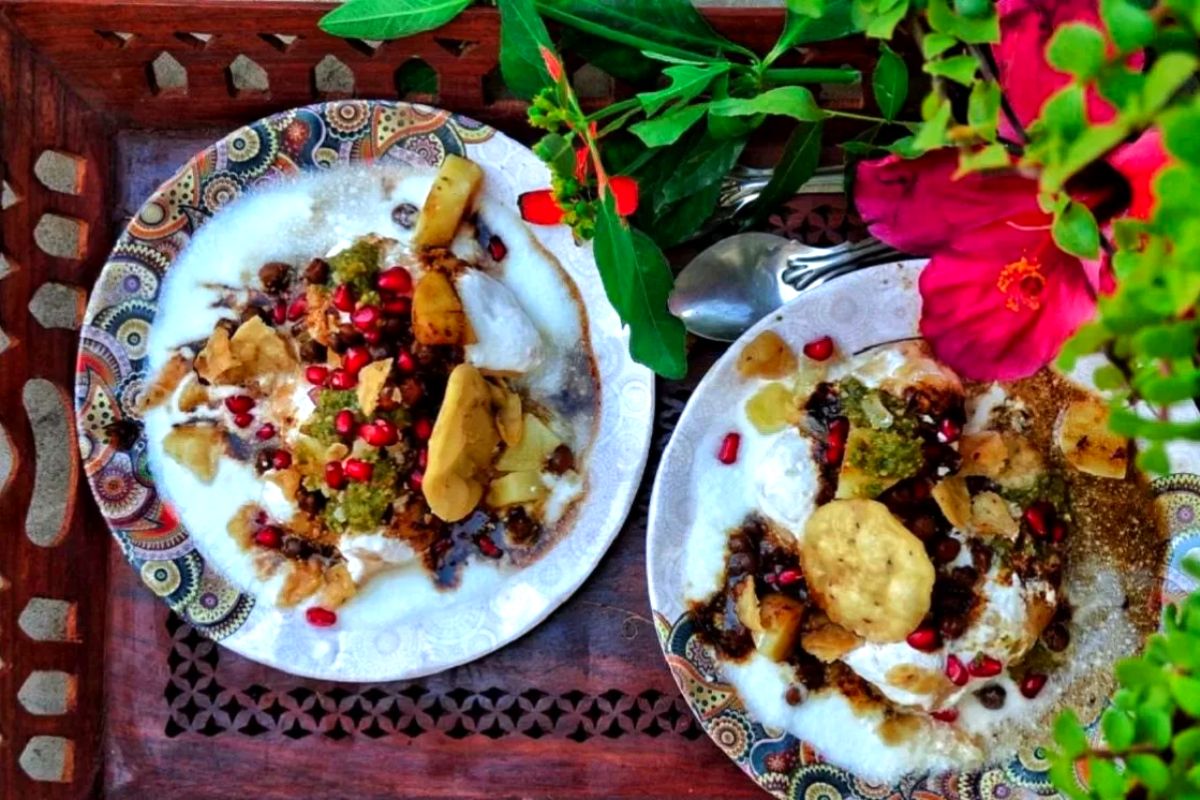 Papdi Chaat is a popular street food in India that is perfect for any Holi party. To make Papdi Chaat, fry or bake small, round, and crispy flatbreads called Papdi. Top them with boiled potatoes, chickpeas, and onions, and drizzle with sweet and tangy tamarind chutney and mint chutney. Serve the Papdi Chaat with a dollop of yoghourt.
Fun Holi Games and Activities
Create a quiz that tests your guests' knowledge of Holi. Include questions about the history and significance of the festival, as well as fun facts about the traditions and rituals associated with Holi.
Musical Chairs with a Twist
Play musical chairs with a twist by adding a Holi-themed twist to the game. Replace the chairs with coloured mats, and play Holi songs instead of regular music. When the music stops, the players have to sit on the mat that matches the color of the powder they are holding.
Tug of War is a fun game that can be played with coloured ropes. Divide your guests into two teams, and tie one end of the rope with one color, and the other end with another color. When the game starts, both teams pull as hard as they can, trying to bring the other team over to their side.
Holi Party Playlist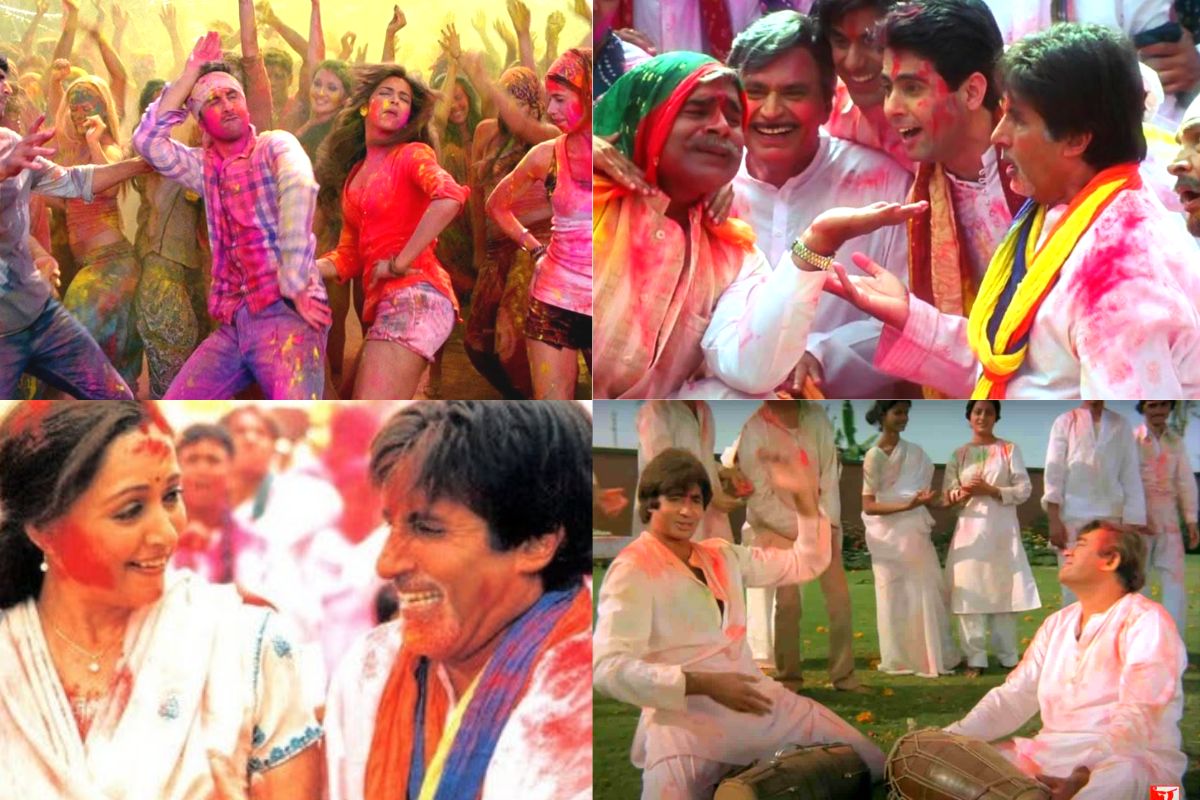 No Holi party is complete without some great music. Here are some popular Holi songs that will keep your guests dancing and singing all night long:
Rang Barse – Silsila (1981)
This classic Holi song sung by Amitabh Bachchan has become an anthem for Holi celebrations in India. The upbeat tempo and lively lyrics make it a perfect song for a Holi party.
Balam Pichkari – Yeh Jawaani Hai Deewani (2013)
Balam Pichkari is a fun and peppy song from the movie Yeh Jawaani Hai Deewani. The song features Ranbir Kapoor and Deepika Padukone dancing and throwing colours at each other.
Holi Khele Raghuveera – Baghban (2003)
This Holi song from the movie Baghban is a fun and lively track that is perfect for a Holi party. The song features Amitabh Bachchan and Hema Malini playing Holi with their family and friends.
Color Powder Tips
Let's make your Holi party even more colourful and fun with these creative ideas for using color powder:
Take your color powder game to the next level with a color war! Divide your guests into two teams and have them throw color powder at each other. The team with the least amount of color on them at the end of the game wins. It's a great way to get everyone involved and add some friendly competition to your party.
Set up a colourful photo booth at your party using color powder as a backdrop. Hang a white sheet or canvas and have your guests throw color powder at it to create a unique and vibrant background for their photos. It's a fun and creative way to capture memories of your Holi party.
Create a designated area for a color powder fight club at your party. Provide your guests with goggles or sunglasses, gloves, and a white T-shirt to wear, and let them go at it with color powder. It's a great way to get everyone energised and excited about the celebration.
Add some color to your cocktails by rimming the glasses with color powder. Wet the rim of the glass with a lemon or lime wedge, then dip it into a shallow dish of color powder. It's a simple and fun way to add some flair to your drinks.
Use color powder to add some fun to your snacks and desserts. Sprinkle it over popcorn, mix it into yoghurt, or add it to cake batter for a colourful surprise. Your guests will love the playful and colourful twist on their favourite treats.
Conclusion
Throwing a Holi party is a great way to celebrate this colourful festival with your friends and family. By following the tips and tricks outlined in this post, you can create a fun and memorable Holi celebration. From decorations and attire to delicious food and music, there are plenty of ways to make your Holi party one that your guests will remember for years to come. So go ahead and start planning your Holi party, and get ready to have the time of your life!