5 Best Tips to Improve The Life of Transmission
Most people find replacing the transmission easier than replacing it without knowing the fact that maintaining transmission is cheaper than its repair or replacement. If you ask any expert for the advice, they will suggest you maintain it properly in order to avoid its repair or replacement. Let's explore a few best tips to improve the life of transmission of your car with the experts of Mantrans.
Must Check The Transmission Fluid
Do you think checking the transmission fluid is on regular basis is an easy job? The answer is "NO". However, it is helpful in taking care of auto's transmission. It also provides you with the opportunity to identify any particular issues, due to the absence of fluid. Even sometimes leaks can create problems so if you find any leakage, don't take it lightly. Otherwise, it may become an expensive repair which is not good for your transmissions health.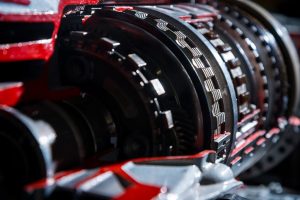 Go For Transmission Service After Every 30,000 Miles
Checking fluid of transmission is not enough for its maintenance, you should also get it serviced after every 30,000 miles. Basically, in transmission service, the professionals change the old fluid with a new one, replace the filter, removed and cleaned the pan. The change of transmission fluid is one of the most effective maintenance processes you can choose to improve the performance of your car and its transmission.
Keep It In Gear
You must know what gear you are driving in. Constantly driving 45 mph in first-gear may create a problem for your transmission over time. Similarly, when driving an automatic, make sure that you are in the mentioned "drive" mode before taking out. Those drivers who own a car with manual transmission know every detail. But the problem arises when they allow others to drive their car who don't actually know how to drive a stick. You need to ensure before you allow someone else drives, otherwise driven improperly can damage gears to a great extent.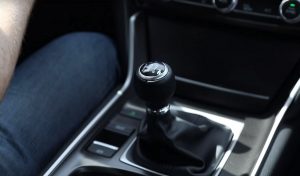 Shift Only After You Stop
If you are changing from first to reverse or vice versa ensure that you have reached a complete stop before changing in and out of gear. Because if you shift these gears consistently while moving, it may weaken the gears of the transmission.
Let It Get Cool
Let your vehicle get cool before dropping it in gear and driving. This approach is applicable to both warm-weather and cold-weather driving. Let your vehicle get cool for five minutes before taking off. Especially when there is extreme cold during winter. So, during that time when their extreme cold, allow your vehicle to warm up before shifting gears. And do not forget to take prevention and safety while driving in bad weather during winters.
Final Words
So these are the few tips from the experts of Mantrans that can help you improve the life of the transmission. If you follow these tips, you don't need to get your transmission repair or replace.
Have a safe driving!
Tags:
Mantrans
,
manual transmission
,
Transmission