Born in 1980, Kimberly Noel Kardashian is a famous Hollywood celebrity who needs no introduction. She is an American media star, a socialite, and a successful entrepreneur. She first came into the limelight as a friend and stylist of Paris Hilton who is also an American media celebrity, model, and artist. However, Kim gained public attention after the release of her pornographic film, Kim Kardashian, Superstar with singer-actor Ray J in 2007. 
On the other side, Peter Michael Davidson is a famous comedian and actor in the Hollywood industry best known for his roles in I Want You Back, Big Time Adolescence, Meet Cute, and many more. It was in November 2021, when Kim and  Pete started dating each other. However, after 9 months of dating, the couple called off their relationship. 
In this blog, we have shared key facts about the relationship story of Kim Kardashian and Pete Davidson from their first meeting to breaking up.
Let's get started
First Meeting of Kim Kardashian & Pete Davidson
It was on January 30, 2019, when Kim first met Pete at the birthday party of Kid Cudi—an American Rapper. Kim was married to Kanye West, an American rapper, songwriter, and record producer at that time. The couple and Pete Davidson and Timothée Chalamet celebrated Kid Cudi's birthday.
The following day Kim even shared photos of the birthday night on her Twitter account.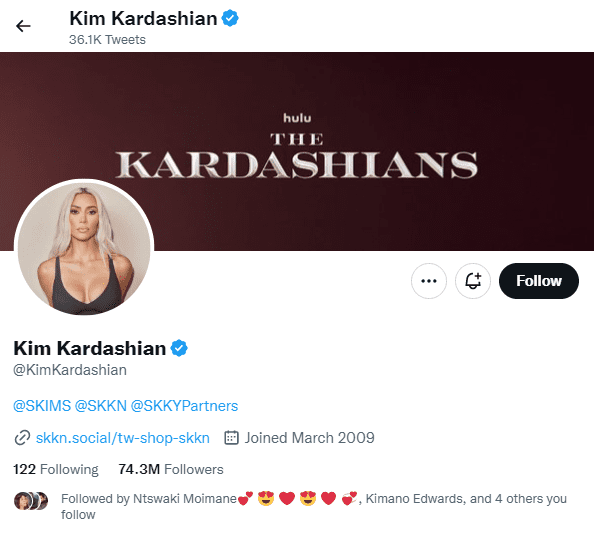 The Onscreen Kiss
It was in October 2021, when Kim hosted Saturday Night Live and met Pete. It was at that time when they shared their first on-screen kiss during the Aladdin and Princess Jasmine skit.
Celebrated Halloween
Kim and Pete together went to Knott's Scary Farm to celebrate Halloween. People even clicked the photos of the duo holding hands while being on a rollercoaster. As per sources, the duo was spending time just to know each other better.
Featured on Kris Jenner's Instagram
After being spotted multiple times together by paparazzi, Kim and Pete appeared together in a photo shared on Instagram for the first time. The duo was spotted wearing similar trousers while posing with Kris Jenner and Flavor Flav.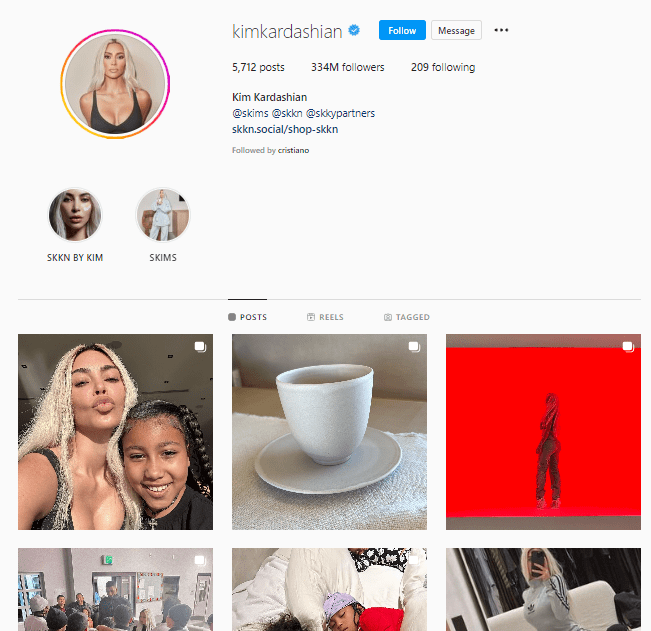 Breakfast Date
Both Kim and Pete were spotted spending quality time with each other in Beverly Hills in December 2021. The duo was captured enjoying a romantic breakfast date in the beautiful city.
As per the sources, Pete even went on a long drive and shopping with Kim Kardashian.
A Trip To The Bahamas
Both Kim and Pete were captured boarding a private jet to the Bahamas. Kim even shared a few shots of her while wearing a bikini on her Instagram channel.
A Star-Studded Dinner Party
Kim Kardashian and Pete Davidson together attended a lavish dinner party hosted by Amazon founder, Jeff Bezos in Los Angeles. As per the sources, many famous celebrities attended the party and the couple reportedly arrived together in Kim's car. 
Made Their Relationship Public
On February 7, 2022, for the first time during an interview with People, Pete spilled the beans on their relationship status. In a video interview, he said "I just either hang with my friends or chill with my girlfriend inside," 
Kim & Pete Became Instagram Official
Kim and Pete made their relationship on Instagram official on March 11, 2022. Kim even shared a few cozy photos of her and Pete with the caption "Whose car are we gonna take?!" 
The post became so viral that it earned more than 1.9 million likes in just one hour. 
Kim Revealed Pete Has Tattoos Dedicated To Her
During one of her interviews on The Ellen Show, Kim revealed that Pete has multiple tattoos on his body dedicated to their relationship. 
She confirmed that Pete has a tattoo that's "actually a branding" of her name. 
Kim Talked About Her Relationship
In one of her interviews with Robin Roberts, Kim revealed that she is enjoying mental and emotional peace with Pete.
She said, "I am a, like, relationship kind of girl, for sure." She even admitted that she is quite serious about her relationship and is "at peace" with Pete. 
Public Debut As A Couple
The duo finally made a public appearance as a couple at the premiere of the family's new reality show, The Kardashians. Kim was captured wearing a skintight silver gown paired with a metallic neckpiece. On the other side,  Pete was carrying a simple yet classy look. 
Gala Debut
Kim and Pete officially made their couple debut at Met Gala on May 2, 2022. Kim was captured wearing a custom-made Jean Louis dress, covered in crystals.
On the other side, Pete wore a classic black suit. 
Long-Distance Relationship & Breakup
Though Pete was busy filming in Australia, the couple tried hard to avoid conflicts and make their relationship work.
Kim often used to visit Pete in Australia and the duo loved enjoying a long weekend together. However, eventually, long-distance and busy working schedules made it difficult for the couple to continue their relationship.
And the couple called off their romance in August 2022. 
Kim Kardashian On Pete Davidson's New Girlfriend
As per the reports, Pete Davidson is dating a famous model,  Emily Ratajkowski. Listed Below is a video highlighting Kim Kardashian's views on Pete Davidson's New Girlfriend.