Shoes Play the distinguished role in the overall personality of the human being either he is men or a woman. Presently shoes come with the huge amount of variations to deliver the fashion statement in one's personality in pursuance of the occasion.
Read More About Skin Care
But- But
While experiencing fashionable shoes, in terms of fashion to fulfill the deed, sometimes they hurt the feet and well-being of the person because every shoe is not the perfect match for your feet.
Sophia Bush-
"To be happy, it first takes being comfortable in your own shoes. The rest can work up from there."
To run behind the fashion people forget that shoes are for comfort, to protect the feet, not to hurt. Find right shoe which is the correct fit for your feet so that it will not leave marks and pain behind. Wear proper walking shoes for being confident with comfort.
Issues you may encounter usually if wear uncomfortable and tight shoes for hours:
– Feel restless and tired
– Nervousness
– Popping bubbles
– Corns etc.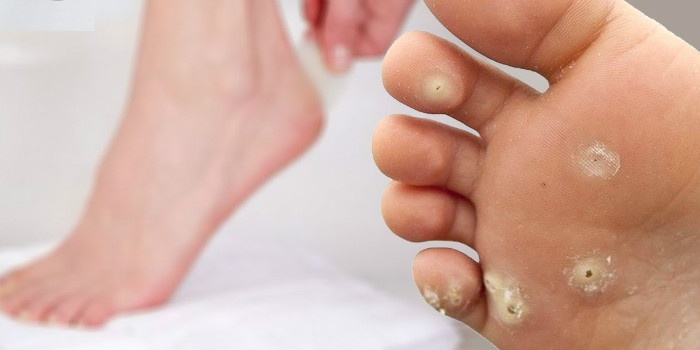 Hereupon below are some natural and easy action to get rid of feet corns which anyone can do with ease at home and relax:
1. Epsom Salt:
Take some warm water in the container. Add Epsom salt and dissolve it in water with hands. Put feet for 10 minutes in water. In the meantime use pumice to get rid of callus dead layers. After that use, towel to dry feet and in the end apply moisture.
2. Castor oil:
Wash feet with warm water. After that apply castor oil and put a bandage on affected area. Leave it. Remove the bandage in the next morning. Repeat the process until calluses disappear.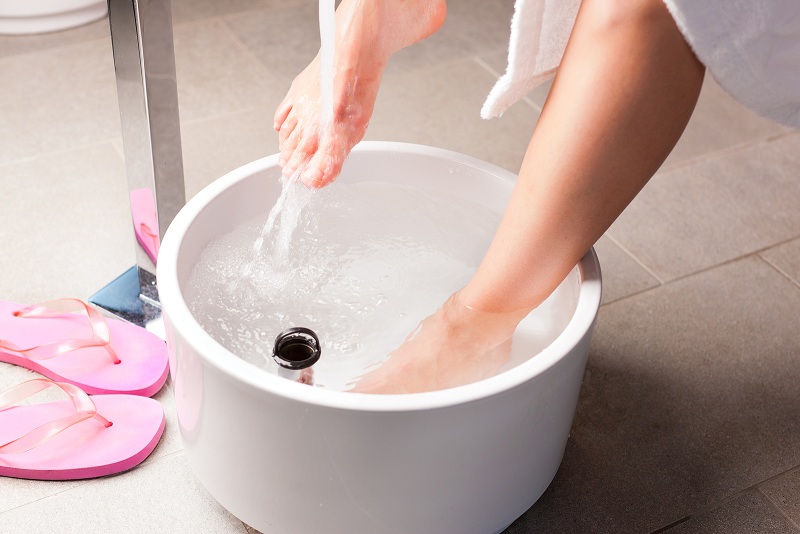 3. Lemon:
Use a slice of lemon and put it on the affected area. Take a tape, wrap it around the callus area to hold the lemon slice. Wash it next day.
4. Garlic:
Peel the clove of garlic. Cut it in half and rub the cut portion gently on callus area. Do this for one to two minutes. Subsequently, use tape to cover the infected area and leave it for the night.
5. Baking Soda:
Add 2 -3 tablespoons of baking soda into warm water and dip feet into it for 10 minutes. In the meantime use pumice to remove calluses dead layers.
From next time while shopping for shoes keep it in mind to buy comfortable shoes, to save self from further work to cure that caused by the unappropriated shoes.