Search Engine Optimization (SEO) has been around for almost two decades and accounts for a large portion of traffic to successful websites. "Nowadays, optimizing website pages for SEO is even more important as organic search continues to rise above all other search traffic" according to SEO expert and Orinda businessman Alan Safahi.
"Afterall, what is the point of working so hard setting up a great website if people cannot find it?" says Alan Safahi.
When it comes to SEO, there are two different choices that website owners have to be concerned with: (1) Onsite SEO and (2) Offsite SEO.
Onsite SEO 
Onsite SEO deals with optimizing all elements that makes up the website as opposed to the external links (or Offsite SEO). It makes sense for webmasters to put their house in order before they reach out for help to external sites.
 This is accomplished with the aim of helping search engines understand the point of focus so that they can in turn direct the audiences who need certain content to the appropriate website. Onsite SEO work, therefore, also helps websites with their visibility.
To make this happen, you need to work on the keywords, titles, content, headlines, load speed and inbound links which according to expert, Alan Safahi is 'one of the most important factors for getting a high keyword ranking'.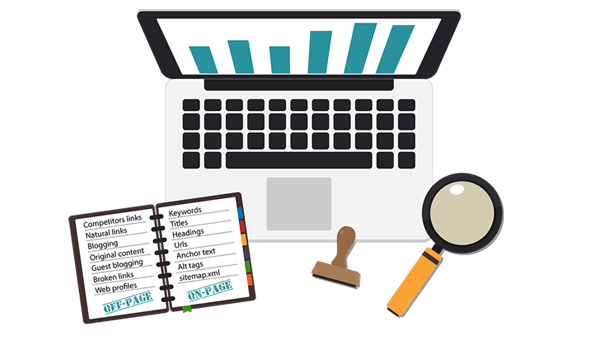 These are tasks that can be achieved from the inside. Additionally, relevant and well-informing contents, catchy headlines, appropriate use of keywords, high load speed, and short, appropriate titles are all important for your website's visibility and off course, the traffic on your site. Relevant contents are especially important because, as noted by Alan Safahi, "only websites with relevant contents receive high ratings from search engines".
What's so amazing about Onsite SEO is that you get to do this within your comfort zone, you're not reaching out to anyone, and you don't have to lobby or negotiate. Just be the best at what you do.
Off-site SEO 
Offsite SEO, on the other hand, has to do with your relationship with other websites. In a nutshell, it is the credibility you enjoy as a result of your website's relationship to another. What Offsite SEO does is to improve your website's credibility. This can happen if your site has been in existence for a while and is constantly active and thus gradually becomes an authority that other sites can link up to. In instances where you do not have the advantage of years, you can achieve your offsite SEO in other ways.
You can improve your off-site SEO through your contents, posting contents that can be shared helps your site's visibility. Also, an active social media account that helps you engage your audience consistently can increase the traffic on your website, as it helps you to spread content, says Alan Safahi. Guest blogging and review marketing are also very effective offline SEO strategies.
While off-site SEO pushes you out of your comfort zone to relate with other sites and platforms, the result is well worth the effort. The credibility that comes from these affiliations more than rewards the efforts of reaching out to others.
No matter the level of success achieved from engaging either one of these SEO strategies, neither should be used in isolation. For a website owner to achieve maximum success, both onsite and off-site SEO strategies should be engaged. This is because while online SEO serves as the base for a website, offsite SEO helps to crown the foundational efforts you have made on your site.