Outfits to Pack for Your Caribbean Holiday
In less than a week's time, you'd spend one of the greatest times of your life sloshing around the wet slush and sand of the Grand Cayman Islands of the entire Caribbean stretch. The Caribbean seems pretty romantic at this time of the year – with the temperature just hitting off due to the expected arrival of monsoon in gear – and of course, not to mention, the state-of-the-art cruise that you've lined up for your anniversary celebration.
Everything seems pretty well, doesn't it? However, while the news of sailing in the Caribbean is supposed to relax you in particular, you experience a rush of adrenaline within your system – mainly due to excitement, but particularly because of the shopping you'd have to do to dress according to the island inmates. Since this is a romantic getaway, you can't just throw on a couple of underwear to one of the most intimate holidays of the season – or your life.
In order to get away from the rest of the doldrums, we've planned the perfect shopping trip for you. Mentioned below are 7 outfits that we think you should definitely pack for your Caribbean holiday.
Kaftan and Kimonos – The Perfect Beach Cover-Up
You'd probably never forget to pack a couple of bottles of suntan lotion, straw hats, and sunglasses whenever you realize that you'd be sailing or setting off to the beach. However, since you don't plan on staying in your swimwear for the entire day, we'd suggest you take it slow and breezy so that you can enjoy the waves and sit around the deck of the ship or stroll around the boardwalk off the beach for some quality time of your own.
For this purpose, you'd need a cover-up such as a kaftan or a kimono. If the kimono has a strap to adhere to in the front, then we're particularly okay with this choice as well. For this particular reason, we' suggest a V-neck kaftan that not only limits your exposure from the sun but also allows you to experience the breeze while getting a suntan in the perfect places.
Active Gear
If you think you're going to waste your holiday by lying around the deck or staying cooped up in your air-conditioned room for most of the time, then you might as well resort to spending the time to the native beach in LA. Since you've finally taken the effort to escape the monotony of your day-to-day routine at work and home by coming to the Caribbean for a romantic getaway, you might as well play around and get out of your comfort zone.
If you have a trail planned for the swampy parklands, then you might as well pack a pair of khaki shorts or high-waisted trousers so that you can walk in ease. Keep a couple of tank tops and some loose t-shirts so that you can throw them around over your swimsuit whenever you want to. In addition to these, make sure you pack a pair of your athleisure garments so that you attend a couple of relaxing sessions of Yoga or Pilates on the cruise.
Rompers and Jumpsuits
Rompers and jumpsuits seem like the perfect catch to nail the uber-casual look. Since you might have planned to spend less on your shopping extravaganza, we'd suggest you consider and pack outfits that are light and breezy but subtly elegant to wear.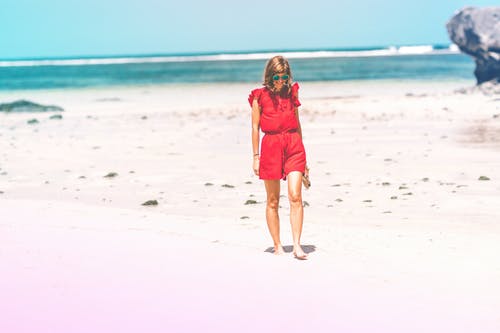 Pack clothes that you can easily pull off during those casual evening dates on the deck of the beach or late-night walks away from the crowd. Rompers and jumpsuits might also help you to take care of your nightlife activities, especially if you don't plan on packing or wearing a cocktail dress to any of these dull events. Cocktail Dress
There is no need to pack a dress that is too high on the cancans or too flowy to even settle down with the weight of your suitcase. While men can always rent a tuxedo for one of those exotic parties in the night on the cruise, women too, can rent a midi dress or simply buy one off the boardwalk. Since there is a necessity to appear in a svelte cocktail dress for the black-tie-affair, we'd recommend you to invest in short dresses for women before going on your holiday.
The prices of cocktail dresses might skyrocket while you're on the beach. Instead of compromising, you can always invest in a midi cocktail dress for one of the most important nights on the cruise before going on your holiday. Since the material of the dress is usually chiffon, sheer or georgette, packing it would be easy and soon, you'd be off on your way.
Also, there isn't any saying that claims that too many clothes spoil the party – you can always wear any of your outfits for events and occasions all year around.
Swimsuits and Lingerie
We weren't going to forget the most essential outfits of the rest – relax. Swimsuits and lingerie are prerequisites to any romantic getaway and even if you're going stag to the Caribbean, how else do you plan on entertaining yourself in the ocean?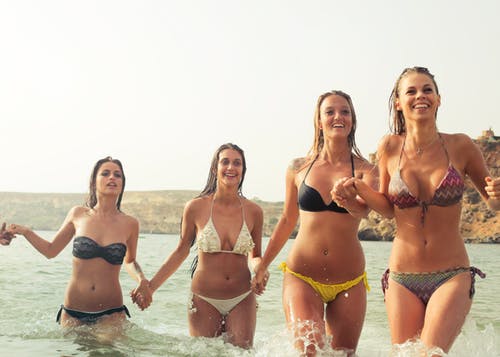 Pack an array of swimsuits and underwear – these might come in handy for humid days or when you return back to the ship or your suite from your sweaty outdoor adventure. Plan and pack in accordance with the days you're going. If you're going for a week and you think you can get your laundry done while on the ship or in a hotel suite, then at least pack 5 – 7 swimsuits or some bralettes with shorts so that you interchange and unwind easily.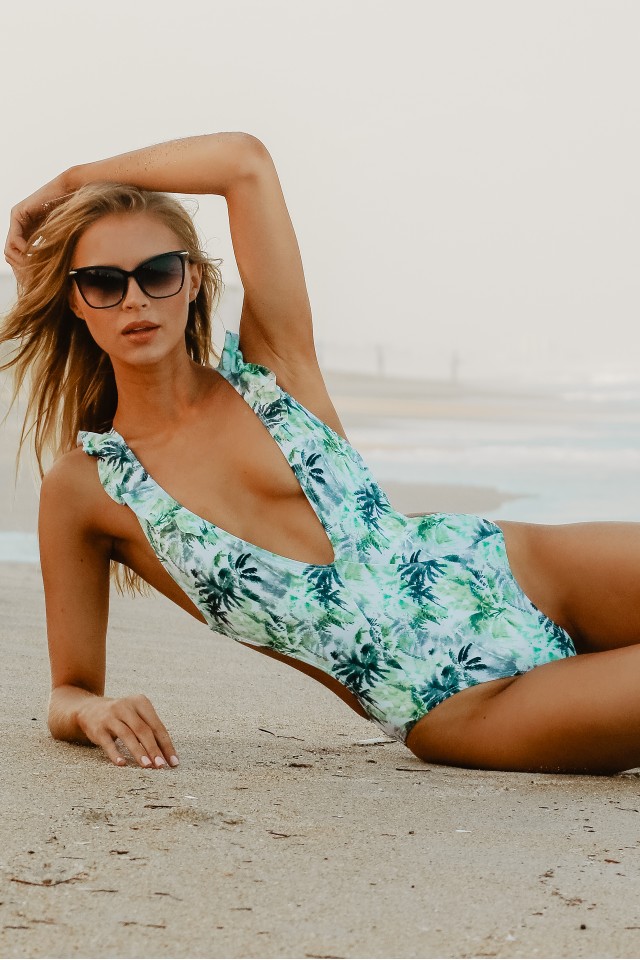 You can pack a couple of black or red laced lingerie with a couple of fishnets in order to surprise your significant other and to spark your intimate time together.
There are a few other prerequisites that we'd advise you to pack before you resort to sail the Caribbean islands. The Caribbean weather might pick up and become chilly during the night time. Pack a neutral or burgundy-colored cashmere sweater or a denim jacket and a shawl to wear to the bonfires at the beach. Also, pack a couple of pairs of jeans or trousers so that you don't necessarily have to resort to wearing your jumpsuits or rompers at all times. If you're comfortable with skirts, then you can always replace the jumpsuit with a flowy maxi dress or add one to the list.
Tags:
Cocktail Dress
,
Rompers and Jumpsuits
,
Swimsuits and Lingerie