Barns in the common agricultural term refer to housing that is set up to shelter livestock such as cattle, horses, sheep, pigs, chickens, and ducks. Often designed as a large house with one or two levels, the barns offer sufficient space for the livestock to move about and grow. At the same time, you can utilize a certain section of the barn for storing fodder, grains, food products, and farming equipment. Barn sheds in the Australian countryside are often integrated with workshops for flexibility in rearing animals and farming. You can set up two or more sheds adjacently or separately in case you rear different animals and birds. 
Be Prepared For Natural Disasters–
What the recent Australian bush fire taught farm owners is that without proper protection from natural calamities, the barns are as fragile and risky for animals and property as a tinker toy. You need to be well prepared in advance for heavy rain, bush fire, storms, blizzards, and heat waves as these will not give you time to save your property.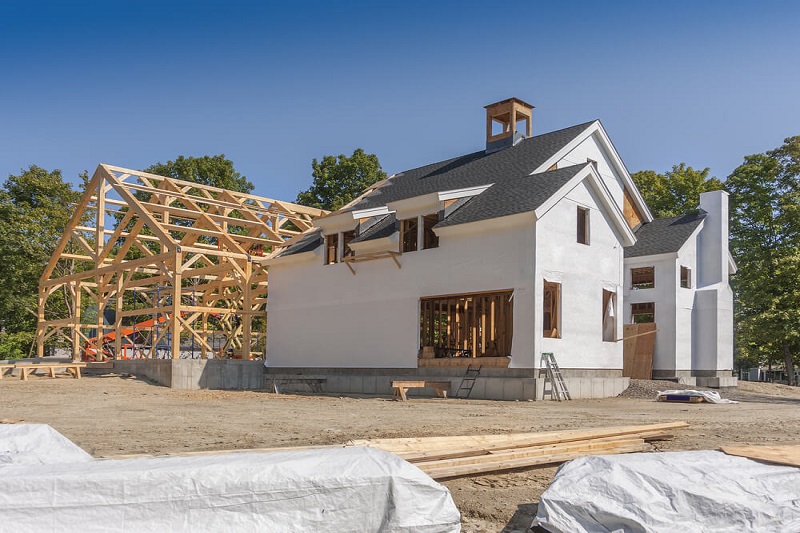 Select appropriate materials for barn sheds that are not inflammable and can withstand heavy rainfall. In this context, you will find that structural steel and tin are better options than wood as the latter catches fire easily and rots in excessive dampness. Steel sheds are fabricated and custom engineered according to your direction and are welded properly instead of bolting, thereby they last long.
Choosing The Suitable Site–
You should always choose a site closer to your residence or the farm for the barns and a minimum of 2-3 acres of land is required for proper housing of the livestock. Loamy soils are most suitable for the sturdy foundation of barn sheds than clayey, rocky, or sandy soils.
Make sure the land has a proper drainage system of rain and subsoil water and sufficient availability of water. While the former prevents erosion and clogging, the latter is helpful in washing, milk processing, drinking, fodder cultivation and even watering in case of fire hazards.
24×7 electricity service is required for providing enough artificial light to the livestock, cooling or warming the stored products, and running different farm equipment. If electricity is not available in barn sheds, you should utilize solar or wind energy.
There should be a proper road connection from the barns to the main city so that you can carry animals, heavy machinery and other products easily to and fro from the site. It should be at an accessible distance from local markets and animal hospitals.
No type of solar radiation, exposed wind, or disturbances like sewage, chemical or bio-hazardous waste, gaseous emissions, and high-pitched noise should come in contact with the barn.
Planning Of Barn Sheds–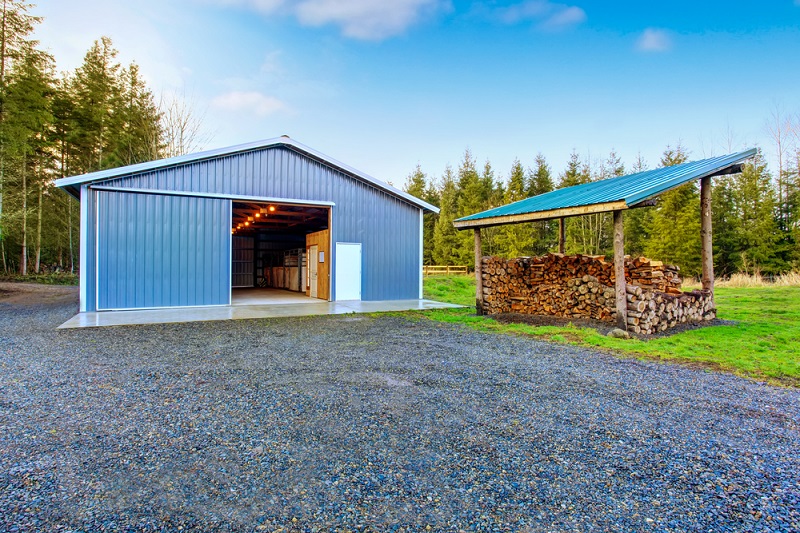 Consider the floor space and feeding space required for the number of animals or birds you have. The barn sheds should be designed in an extendable form so that when the number of livestock increases, you do not have to get the sheds reconstructed.
Make sure the structural form abides by the requirement of the livestock. A flexible design without pillars can be easily transformed according to different enterprises.
According to the climatic conditions, choose the plain or sloping shape of the roof. In warmer regions, you should get roof ventilators with gables and in small-sized barns, go for monitor roofs.
The height of the roof should be according to the requirement of floors. The width should be around 4-5 meters for single-row cattle barn sheds and around 8-9 meters for a double row.
In dairy farms, plan the length of the sheds according to around 20 animals in a single row and around 50 animals in a double row. If the number exceeds, make a separate shed.
The barns should further be grouped according to different categories like farmstead, product storage, isolation, and quarantine shed and garage or equipment shed. Take help of a professional service or provide your choice of design, according to which the barn will be set up.