The best photoshoot tips for beginners can take you right from taking snaps to becoming an artist in photography. Are you just starting out in digital photography or are you a seasoned pro already? You're entering a great and exciting world that will give you enough fun and joy for a lifetime, and these tips for beginner digital photographers will help get you started.
Going to a photography class for beginners gives you an opportunity to learn so many tips and techniques that you'll be amazed by how much of a difference one simple change can really make. This is a perfect way to start off as you don't have the advantage of years of photography education. If you have a good grasp on lighting, composition, and color, then you'll be on the right path. In case you don't, then it is just as simple as picking up an important photography tip.
You should check out these professional photoshoot tips that'll help you turn from beginner into a master of photography:
Begin With The Essential Rules
The first thing that most people forget is that the first step in taking a picture is to learn about basic color psychology. It'll be easier for you to learn and understand this if you have some basic knowledge of color theory. Most photography classes for beginners don't cover this but if you spend some time doing research, it can help. It's also important to know the differences between tints, hues, tones, and shades and how they're used in taking better photos.
After you learn about color, next comes the ability to take better pictures. This requires some technical skills in lighting and using light correctly. You can't just use white light on white backgrounds. To truly master photography you must work on color balance and lighting.
Learn When Is The Most Appropriate Time To Use The Flash
Contrary to what most beginners believe, a camera flash isn't just used just to brighten an area around the subject or object. In fact, it can add emphasis to certain images, set the perfect mood, and make special effects within your photo, making flash photography very useful and fun for photographers everywhere. But it's not enough to just take pictures with a flash. Both professional and casual photographers know that using this feature is just as important if not more so than the actual camera itself.
If you're in college or going to a photography school, make sure you do your research into the type of lighting that will work best in your field. The rule of thumb in photography is that natural light tends to create the most natural looking photographs. Using a studio flash, either indoor or outdoor, is a great way to make sure that you are getting the right amount of light.
It's important that you know where the sun is coming from while shooting photos because the wrong placement can make for overly sunny or under-exposed photos. If you choose a studio flash, you'll be able to shoot without having to worry about the sunlight interfering with your picture.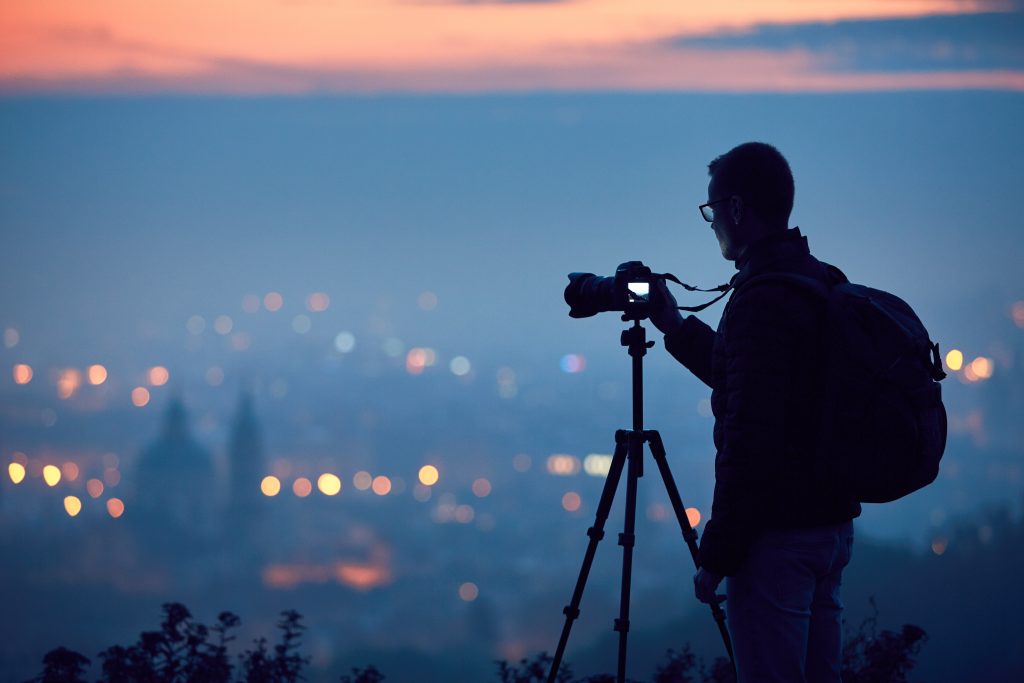 Explore Your Camera Settings
One of the main reasons why some photographers choose to use a digital camera over a film camera is because digital cameras allow them to change the settings of their photos to get the best effect. It's possible to adjust exposure, white balance, focus, and even zoom. These allow you to take pictures at different shutter speeds, which in turn will give you the best amount of light for any given situation.
While this is good for anyone who wants to capture the right moment and get the right results, it's especially advantageous for those who are learning to take pictures, since they have more freedom. Learn how to explore camera settings so you can capture the most stunning pictures you need for your next project. Moreover, it's essential to learn to set up your new digital camera for optimal outside photos so you can get the best angles and choose the right shutter speed to capture your subjects in the perfect light.
Remember that your focal point in any photograph will be the subject. To get the best photographs you must make sure that the area of your subject is in focus so you have a clear shot. If there's a lot of background noise, it'll ruin the quality of your image, so use a tripod to shoot from a certain position to keep the background in focus.
Final Thoughts
Before you decide to become a master photographer, you must learn how to handle your camera properly, and only then can you create exceptional photographs. Learn as much as possible about your camera settings like exposure and shutter settings, but also when's the perfect opportunity to use the flash to make your photoshoot a perfect one.