Why Are Sectional Doors Best for Garages?
Our garage door, its design, and the material out of which it is made are the main aspects that one should keep in mind to ensure the security and safety of the automobiles. In the modern days, you will get numerous varieties available in the market to give you the perfect garage door according to your desire and requirements. The advanced garage doors include sectional doors which are being popular for various reasons. Quintessentially this is a design of a garage door that comes with an array of advantages.
Let Us Take A Look at Them:
#1. Save Space: A sectional door is a form of garage door that takes very little space, both in terms of opening and also getting stored when opened. It gets stored neatly along with the length and the space of the roof, which does not make the appearance clumsy or cumbersome. It also provides maximum space when garaging the vehicle or even while maneuvering it at the time of taking it out.
#2. Security: These sectional doors do not have any penetration point on them. This makes them the most secure types of garage doors. Their designs are robust and make them unbreakable easily. Although these doors are used mainly for garages, they can also be a very wise choice for the main entrance of any house. You can also add extra locking features and facilities to these sectional doors and can make them more secure. The parts of the doors are also available in the market and you can easily change or repair the door locks when it meets any damage or requires a replacement.
#3. Automation: You can also upgrade the operations and the working features of your sectional doors.  Even after completing the installation process, you can easily automate the whole functionality of your sectional doors so that you will no longer need to control and operate them manually. This can be a great feature for older adults for whom opening a heavy door can be a troublesome task.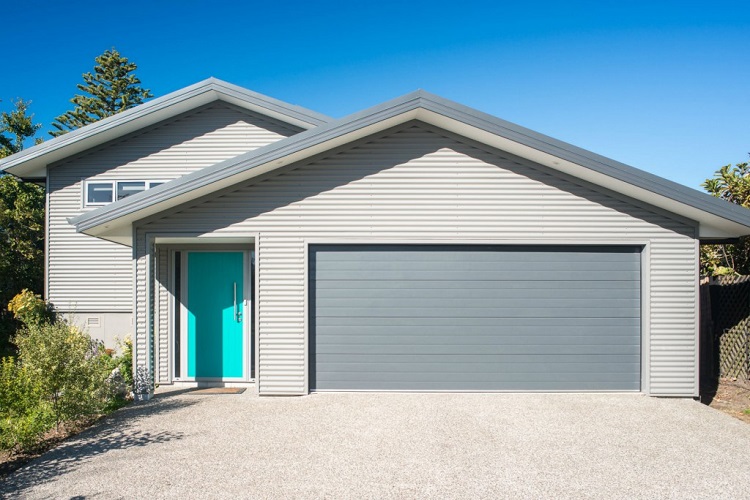 #4. Variety Available: These sectional doors are available in a large number of varieties in terms of their design, color and also the material of which they are made. You can get such doors made out of wood, steel, and fiberglass. Hence you can make a choice based on the index of suitability. You can also get added features like a panel of insulation to make the doors advanced. They can prevent the loss of heat from indoors and save your energy bills.
#5. Convenient: In the majority of cases, these doors are typically light in weight. This is a huge benefit not just at the time of bringing these doors to the spot of installation and carrying out the actual task of installation but even later on. Even if the particular model of these doors has not consisted of automated systems, you can easily handle them. This is a huge benefit of the door type in the long run.
#6. Installation: You need professionally trained people who can take care of the installation process of these doors. Even then, the task of installation of these doors happens to be super simple and fast. You need to keep in mind that the installation should be done perfectly to avoid further complication.
 These doors are an excellent option for smaller driveways where a lot of space for the opening of the doors cannot be provided. Even when you wish to create separate entrances for cars in the same line, these sectional doors can be a great choice. They offer a finish and a look that is much contemporary and modern in their looks.
Tags:
garage doors
,
roller doors
,
sectional doors