We are used to the fact that electric cars receive energy from built-in lithium-ion batteries. However, alternative power plants have been actively developed recently. Perhaps the most widespread technology is fuel cells, in which electricity is produced during the interaction of hydrogen and oxygen. As a rule, such electric cars are called hydrogen vehicles.

It must be admitted that not all car manufacturers believe in hydrogen technology. In particular, representatives of Volkswagen are sure that the future lies in batteries and eco-friendly fuel, which includes ethanol and biodiesel. However, not everyone shares this opinion. In contrast, Japanese companies are the most actively involved in hydrogen. So, let's dive deeper into the topic and discover the most promising hydrogen vehicles as of today.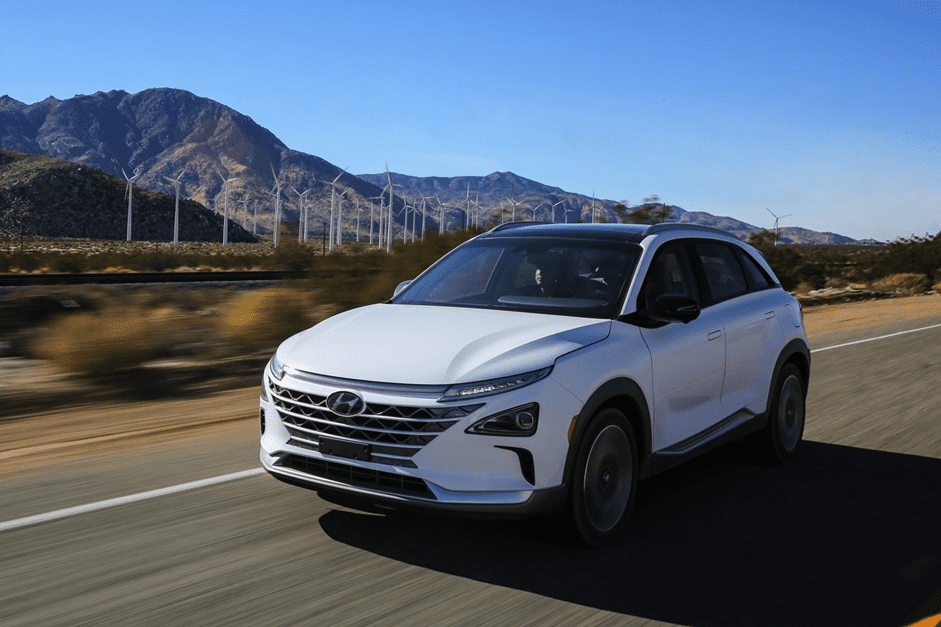 The Hyundai Nexo is the record holder for the range of hydrogen electric cars. In November 2019, the crossover drove almost 480 miles (780 km) without refueling. At the same time, after stopping, the remaining range was almost 30 miles (50 km).

When we speak about car specifications, the Hyundai Nexo electric motor produces 163 hp and 394 Nm of torque. Both fuel cells and a traction battery serve as current sources. Passport range, according to the WLTP cycle, is around 410 miles (660 km). At the same time, refueling takes only five minutes.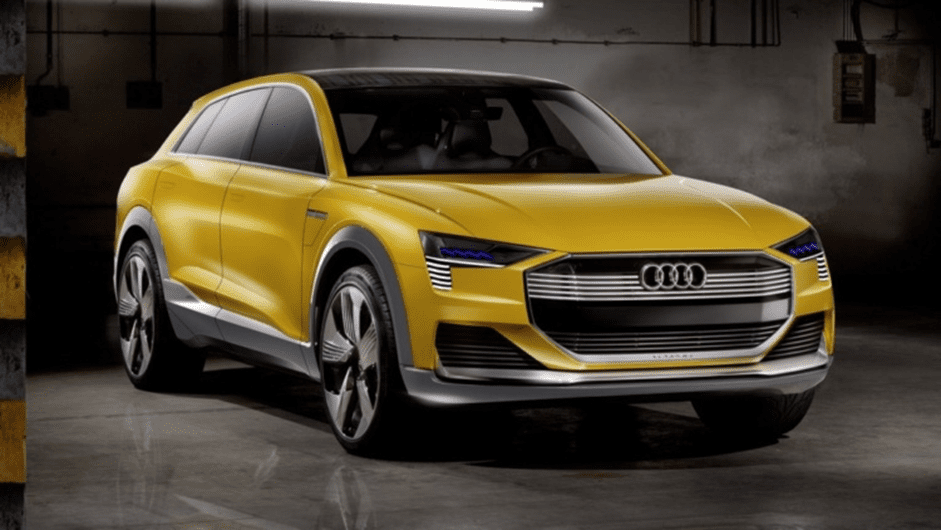 Audi is developing two types of electric crossovers: the e-tron, which runs on a traditional battery, and the h-tron, which runs on hydrogen fuel cells. The concept for the h-tron was first introduced in 2016.

Speaking of the vehicle specifications, the car is propelled by two motors that are placed on the front and rear axles, respectively, producing 122 hp and 190 hp. With this setup, the Audi H-tron can go from zero to 60 mph (100 km/h) in under seven seconds and reach a top speed of 125 mph (about 200 km/h). The hydrogen tanks in the vehicle provide a range of up to 370 miles (600 km).
A few years ago, the US Army received an unusual novelty: the Chevrolet Colorado pickup, which runs on hydrogen. It's no accident that the military became interested in hydrogen technologies. A vehicle with fuel cells has a number of advantages over a car with an internal combustion engine. This is, firstly, the almost complete silence of movement and low heat radiation, which can be useful in reconnaissance operations.

Another advantage is the high torque of electric motors, which they develop from zero revolutions. This is a big plus for slowly overcoming difficult terrain. And fuel cells, in this case, provide greater autonomy than battery-electric cars.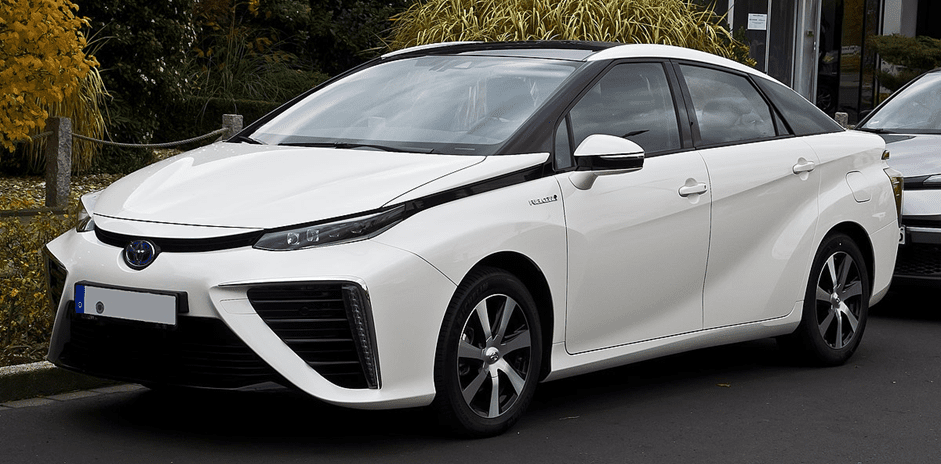 Here we have probably the most popular hydrogen car in the world. At the beginning of 2020, the model changed generations. It was switched to a new platform, and a sofa appeared in the back row instead of two separate chairs.

Two more important innovations are an increased volume of hydrogen tanks and a modernized system of fuel cells. Due to this, the range of the electric car increased by almost a third compared to the previous configuration, up to 400 miles (650 km). A digital dashboard, a 12.3-inch touch screen of the multimedia system, which is deployed toward the driver, and wireless charging for a smartphone appeared in the cabin. And the transmission selector was replaced by a joystick.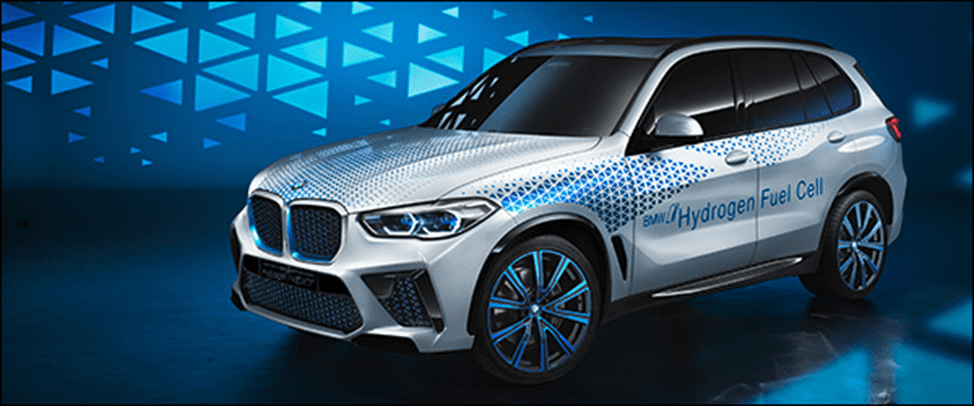 In 2019, BMW unveiled a concept for a hydrogen electric car based on the X5 crossover. The automaker began mass production of this model in 2022.
The vehicle has two electric motors with a total output of 368 hp (275 kW). It's also known that the company is collaborating with Toyota on hydrogen fuel cells. The two automakers signed an agreement to this effect in 2016.
Speaking of modern features the BMW vehicle has, we'd like to highlight carbon fiber reinforced plastic (CFRP) components to reduce weight, adaptive air suspension, 22-inch alloy wheels, and a host of advanced driver assistance and infotainment systems. BMW had previously gained experience producing such vehicles, having released a limited batch of hydrogen-powered 5-Series GT models a few years earlier.
In Conclusion
Hydrogen fuel-cell cars are gaining more attention as the world moves toward an eco-friendly and more sustainable future. These cars offer several benefits, such as zero emissions, a long driving range, and faster refueling times compared to electric cars.
While the market for hydrogen fuel-cell cars is still developing, several automakers, such as Toyota, BMW, Audi, and Hyundai, have already launched commercially available models, with more expected to follow. As technology continues to evolve and more infrastructure is developed to support these vehicles, it is likely that hydrogen fuel-cell cars will play an increasingly important role in the future of transportation.