The Ultimate Guide to Men's Grooming from Head to Toe
From their early childhood, men are told to stay away from girly things. Don't cry, don't use a facewash, don't file your nails, etc. In truth, none of these things are girly, they are as human as breathing. Now that we are slowly breaking stereotypes and freeing ourselves from old traditions and misconceptions, men can start taking care of themselves without the fear of being labelled feminine. Some of us have already started changing our lifestyles, but some are still ignorant about grooming and they are too afraid to ask. Worry not, your brother has got you!
The key to grooming is picking a routine and then sticking to it. It may feel like a chore in the beginning, but once you realize how beneficial it is for you and your skin, you will start loving it. Apart from consistency, another thing to keep in mind is to not leave any part of your body out of your routine. If you take care of your hair and your face but your nails have gunk, you won't be able to make a good impression anywhere. So here is the complete head-to-toe grooming guide for every man who has neglected his self for far too long:
Body Hygiene
Let's be honest, if you think hygiene is not important, you need to change your thinking right now. Dirty nails, overgrown body hair, and unclean skin will not help you make lasting impressions, at least not good ones. Hygiene is also very important for your health. If you don't clean your skin, you will develop skin problems. Fungi and bacteria will start living on your skin and ultimately join your bloodstream through a cut. Depending on your skin type and weight, you can develop different types of infections.
Keeping yourself clean should not be a big problem. Regular showers are not only good for your health but also prove to be pretty refreshing. A regular bar of soap can do the job, but if you have a sensitive or oily skin, you can experiment with other options. Trim your nails regularly and file them. Washing your hands should also be a part of your routine. Brush and floss regularly because oral hygiene is also very important.
Haircuts
You may think you look cool with a forest on your hand, but you don't. Even if you want long hair, they have to be cut properly. The unruly hairstyles you see in the movies and want to copy are also carefully styled by professionals. No matter how wild a hairstyle you want, you can only get it with a good haircut. Many of us might, at least once in our life, have accidentally landed with a haircut that doesn't suit us. And since then we thought haircuts aren't our thing. But the problem isn't with haircuts, it's just that not all haircut styles are for everyone.
Depending on the shape of your face, you can go with only particular types of haircuts. If you have an oval face, the odds are in your favor because almost every haircut goes with oval faces. But square, round, and triangle shaped faces can only support a few haircuts. Those haircuts will complement your face shape perfectly and make you hair look good too.
Facial Hair Grooming
Men not shaving their faces? That doesn't make any sense, right? Well, it does for those with sensitive skins. Even if they want a clean-shaved face, they don't try to get it because they don't want to end up with irritated skin.
We checked out beardedcolonel and learned that not many men are aware of shaving techniques. Some bonus tips for a smooth shave include letting the shaving cream sit for two to three minutes before shaving and rinsing your face with cold water to reduce inflammation.
Whether you want a clean-shave or a trim beard, you should be able to get that look. Facial hair is something that you can experiment with to change your look completely.
Cleanse and Exfoliate
We come in contact with a lot of dust particles every day and when we don't cleanse them regularly, they end up in pores. Clogged pores cause acne and blackheads. If your face isn't dirt free, your grooming is of no use. Cleansing and exfoliating is important for everyone who goes out to work or college every day. There is no reason why men should ignore these two steps of skincare.
Choose the cleanser and exfoliator according to your skin type. Keep your cleanser in the bathroom so you don't forget to use it twice a day. Exfoliator can be used twice a week. It will remove dead skin cells from the surface and keep your face clean, but too much of it can cause skin irritation so don't overdo it.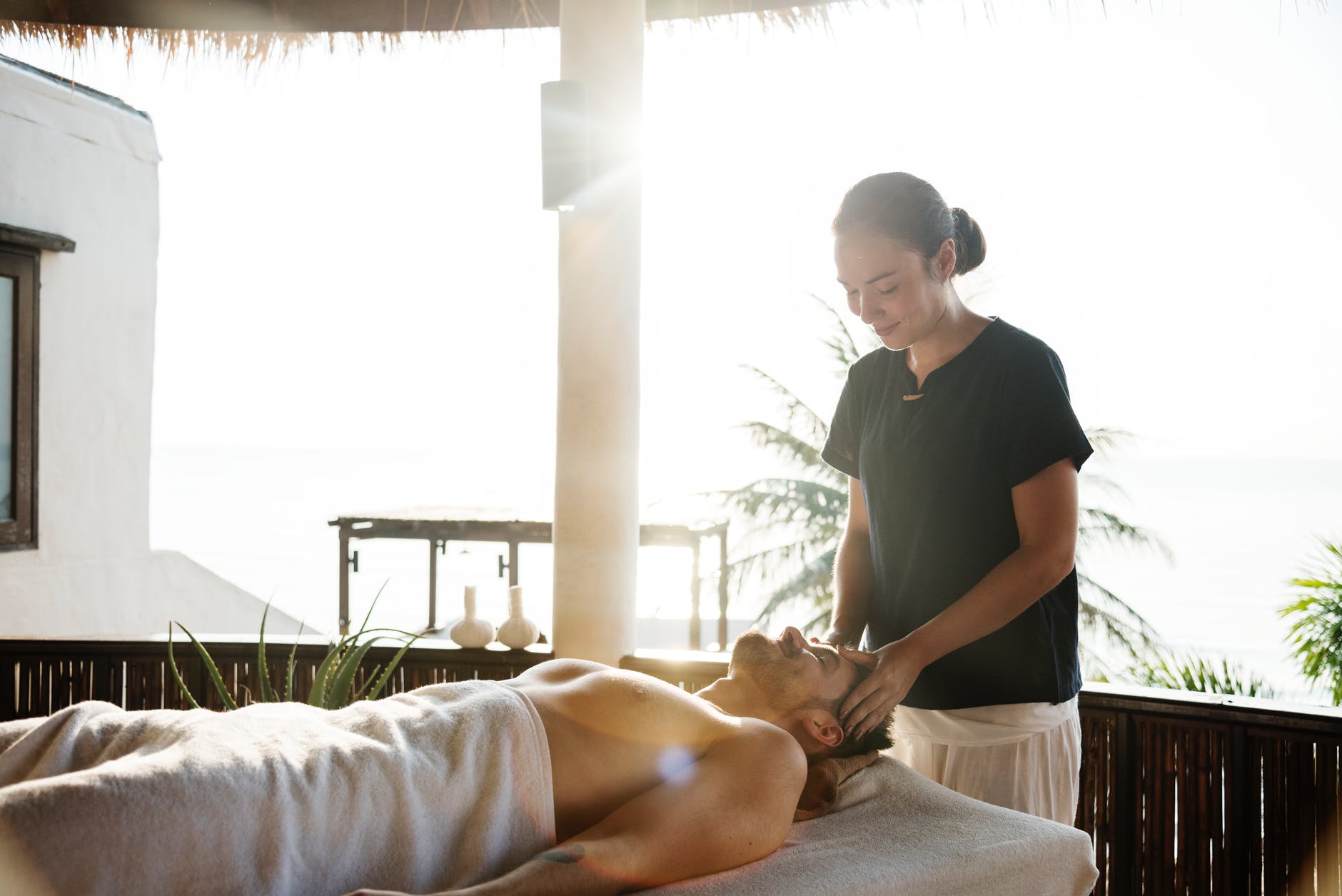 Moisturize
Whether you have an oily skin or a dry skin, moisturizing is very important. Your skin needs moisture and without it, it can develop acne. Moisturizers keep your skin hydrated and balanced throughout the day, which is why it is essential to invest in a good moisturizer.
If you have dry skin, go for a cream-based moisturizer. Gel or water-based moisturizers are perfect for people with oily skin as they keep the pores unclogged while providing the skin with the necessary moisture.
Lip Care
Just like the rest of your face and body, dead skin cells can also accumulate on your lips. This gives an uneven look to your lips. Thankfully, the world has lip scrubs. All you have to do is gently rub them on their lips and they will do their magic. Your lips will end up looking smoother and softer.
If you have chapped lips then lip balms are an ideal choice. Lip balms come in different flavors and with SPF so do your research and find a good one for your lips.
Deodorant & Cologne
A good fragrance can boost your self-confidence and act as the perfect finishing touch in your daily grooming routine. Start with a deodorant because you can't smell good if you don't take care of that body odor. Choose a deodorant depending on how your days are spent. If you sit in an air-conditioned office all day then go for a natural deodorant, otherwise, pick a conventional one.
Choosing the right cologne is not easy, you have got to try different colognes to see which works perfectly with your body chemistry and once you find the answer, you will have a winner.
If you don't take yourself seriously, no one else will. So start paying attention to your hygiene, skincare and overall grooming and you will be able to gain everyone's attention in a room as soon as you as a walk in. 
Tags:
daily grooming routine