Becoming a Virtual assistant is not so easy, you got higher education and you think you can be a virtual assistant it's not so you need to learn skills to be a successful virtual assistant. You can't obtain this skill quickly you have to have patience gradually you'll learn the skills that a virtual assistant needs.
You can do a virtual assistant course for free in Pakistan, and you can be an amazon virtual assistant by watching tutorial content. You need the most required skills to become a successful virtual assistant, there are some skills that you must learn if you want to be a successful virtual assistant.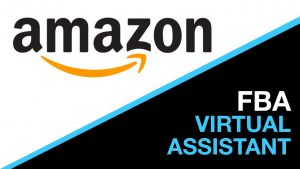 Communication Skill
As a virtual assistant you need to be a good communicator, you have to communicate effectively whether it's sending emails, writing presentations, or making video calls with clients you need to focus on your verbal and nonverbal communication. While learning the virtual assistant course you also need to improve your communication skill. Writing skills is also should be good because as a virtual assistant your most of the work is related to writing such as writing emails, presentation, etc. There are many contents on writing skill, you can learn the whole course for free in erevolute, there is a course on creative writing in erevolute YouTube channel, you can do that course to get improve your writing style.
A Virtual Assistant should know Word Processes
It's not only about writing, word processing is a virtual assistant task that he or she has to know, it consists of data entry, your typing speed should be fast and words must be 100% accurate.
Computer Skill is Needed for a Virtual Assistant
You have to do all tasks through the computer, so a virtual assistant must know the computer. Basic Computer skill that needed for a virtual assistant is MS word, Excel. Internet knowledge is also needed in the case of maintaining a website data system. Copying files and editing etc., you need to learn these skills to become a successful virtual assistant.
Motivation and Discipline
Motivation is need for a virtual assistant, sometime you feel lazy and tired by writing emails, presentations, dealing with clients. Discipline and motivation essential skills for a successful virtual assistant, reminding the orders and when the client cancels an order all you should deal with, meeting deadlines, etc. Sometimes clients are consistently calling you, you should manage them all, respond to their questions. Because clients keep asking questions regarding their projects and the progress of the work, therefore, you need to communicate with them.
Thinking out of the Box
A creative person can be a good virtual assistant, because when dealing with a client you need to communicate effectively and creatively so that they know their work is going well, therefore, they don't ask you more questions about their project.
Thinking creatively will help you to deal with many clients at the same time because you can choose the right words to communicate.
Time Management skill
Managing time is the most important thing you need to know when it comes to virtual assisting, you should meet the deadline and set your schedule according to your client's given times. You can also use time reminders for the client's projects, in this way you come to know when and what time you have to deliver that particular project. Time is surely a way to develop your business, so as a virtual assistant you must be potentially fixed your working hours, and make sure you don't late for meeting the deadline. It leaves a bad impression when you don't act mature and you are unaware of the project deadline. Fixing a schedule is a perfect way to manage your time accordingly to the project's milestones and deadlines. You keep in your mind that if you want to become a successful virtual assistant you should manage the time properly.
Project Management Skill
The ability of managing projects is needed for a virtual assistant, you need to manage the client's projects and send them emails, inform them about their project milestone. Clients usually ask you about the progress of work, so you need to manage all your work rather than waiting for client messages. If you are working in an Amazon FBA Wholesale you must know project management, because you have to strictly follow amazon rules. Usually, clients complaints about the due date of their projects so you should come up with a result when it's time to deliver the project rather than making excuses. The virtual assistant course is also available free in Pakistan. You can do it free of cost. And above-mentioned skills in our content are also available for free on YouTube such as writing, business development skill, etc. The skills we discussed in our content are useful for you to be a virtual assistant and also spending a good life it doesn't mean if you don't want to be a virtual assistant these skills are not for you if you even don't want to be a virtual assistant etc. these skills helps you in every step of your life whether its freelancing or not.