Every successful real estate agent and marketer knows how important furniture staging is for engaging prospects emotionally. After all, no one can imagine a comfortable life while looking at the pictures of an empty dwelling with dull bare walls. That's when real estate staging comes to the rescue. 
The problem is how much does it cost to furnish the whole house and how many agencies have a budget for that. The answer is not many but it doesn't mean there are no other options. We introduce you to furniture visualization that allows you to stage any property virtually and show a perfect interior design in marketing images. Let's dive deeper into such an interesting 3D technology as virtual staging and find out its benefits for the real estate business. 
Virtual staging allows for furniture arrangements in any design style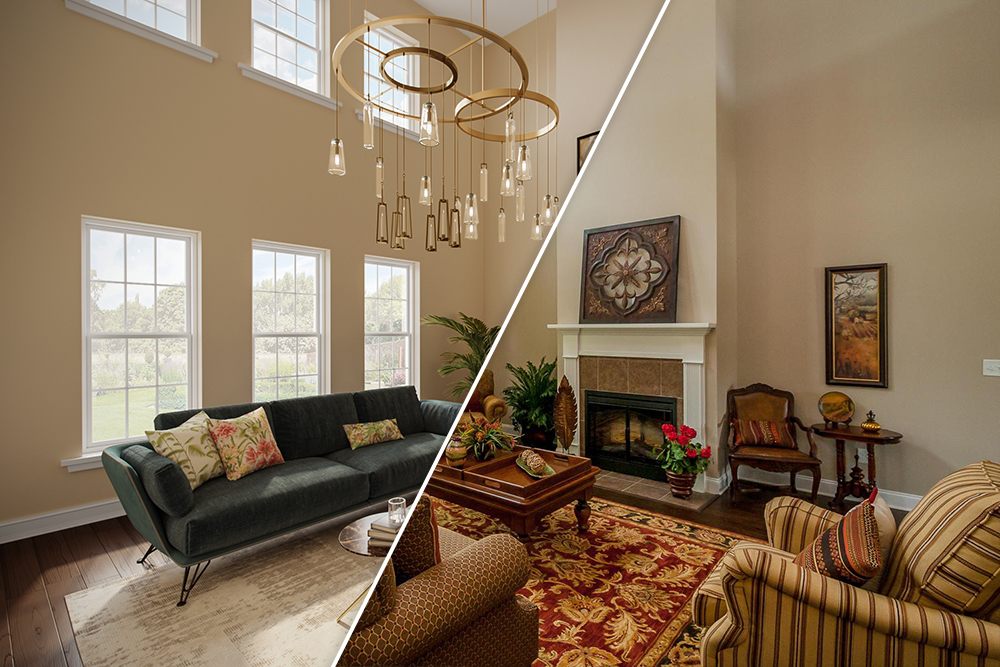 One of the most important features of virtual furnishing is the limitless options for interior design ideas. Think about it, when realtors use physical staging, they have a budget they can't exceed. Hence, no fancy furniture or decor is expected. That's because realtors need to pay for rented furniture, its transportation and arrangement, not to mention the services of a designer to make everything look nice and cozy. 
While with furniture visualization, they can show the most luxurious or unique furniture 3D pieces in real estate photos without any effort or ridiculous spendings. Moreover, it's easy to make all sorts of adjustments at any time, be it swapping furniture models or changing their color.    
Virtual styling is perfect for experimenting with real estate interiors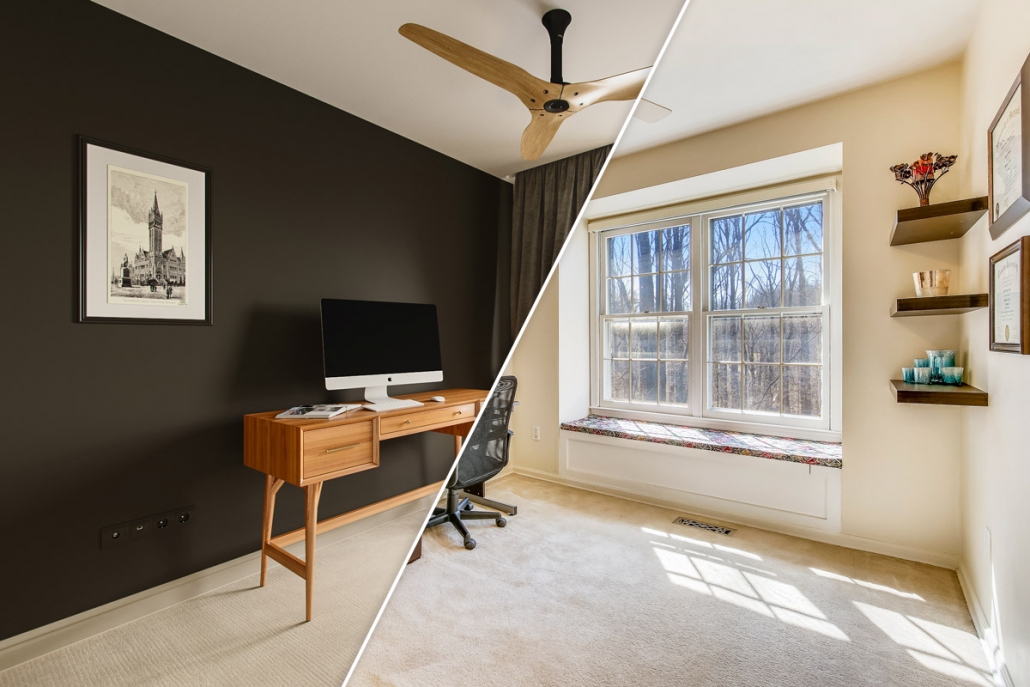 Like with everything else in life, people have different preferences when it comes to interior design styles. So when realtors choose a certain style for real estate staging, it's going to appeal to only one segment of the target audience. You would think there is no way around it — it's hardly possible to change the interior design every time the offer is updated. 
Thankfully, virtual staging makes the impossible possible. 3D artists can alter details of the property photos using professional software, as well as place any 3D furniture or decor in a scene. This way, realtors can try different interior design styles to appeal to different audiences and it won't take much time or money.
Virtual renovation freshens up secondary housing for marketing pictures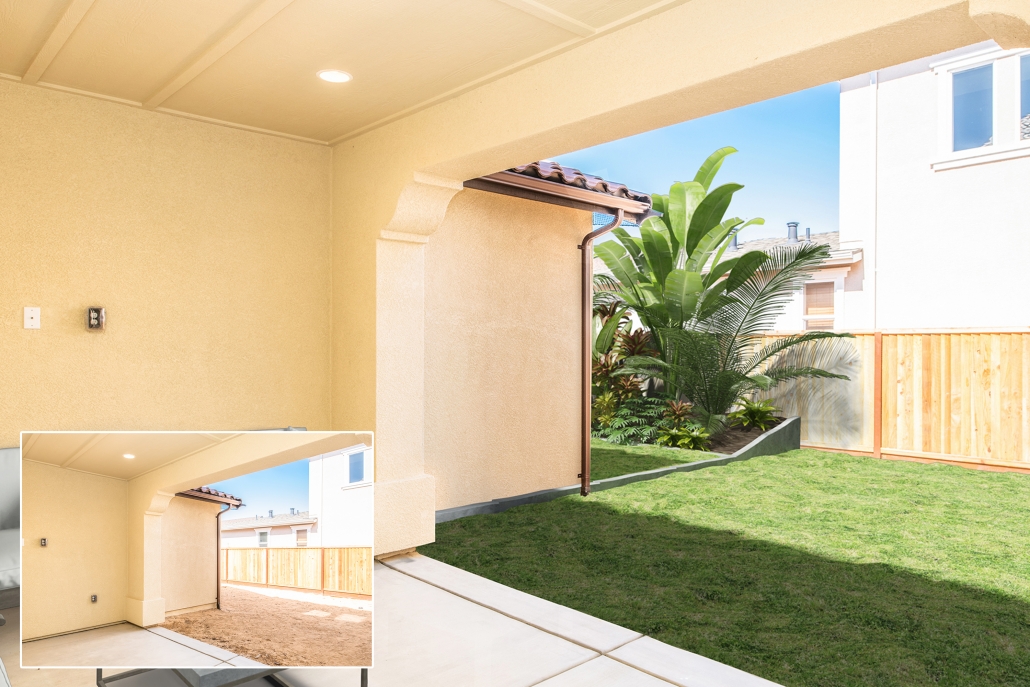 Newly-built houses and apartment complexes are much easier to market since, for the most part, they look presentable. But how to pitch secondary real estate objects that may be too old and a little shabby? Surely, even the lower price is not enough to attract prospects' attention to such an uninviting dwelling. 
Making a full-scale renovation is rarely a priority for owners who want to sell their house as soon as possible. And an average real estate agent can't really afford to make it on their own. So is there a solution? Realtors and marketers can go for virtual renovation — it digitally fixes all flaws of the shabby dwelling and makes it look refurbished in the photos.
Virtual decluttering demonstrates the true potential of real estate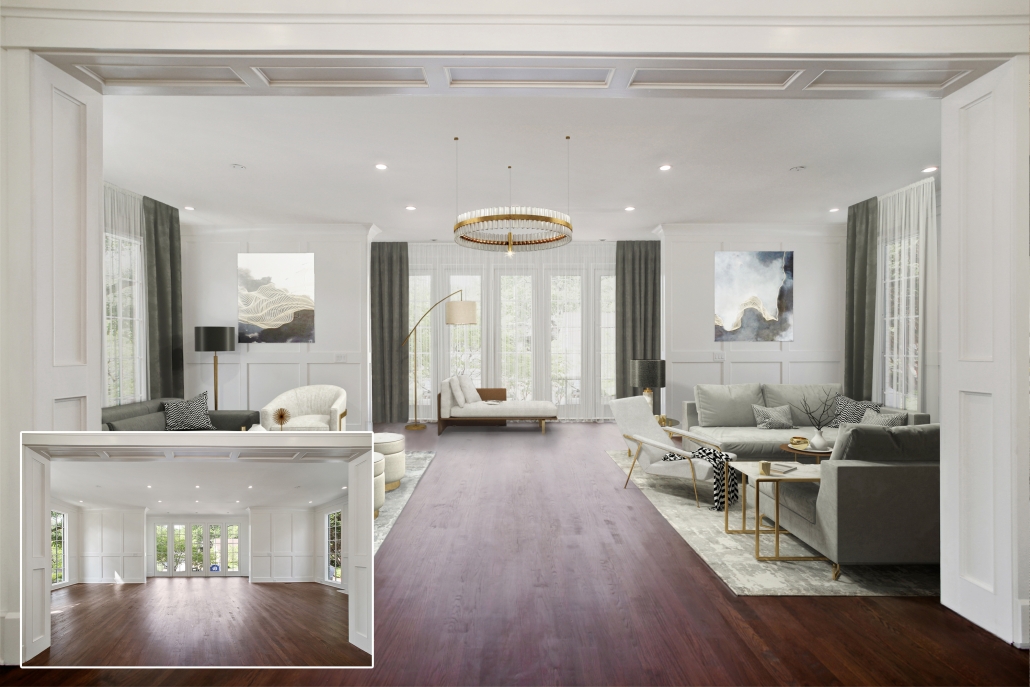 All realtors have stumbled upon homeowners who want to sell their property while still living there. Usually, it means they need to figure out how to take eye-catching photos of real estate without the remains of the tenants' belongings (that are actually still there). There is hardly another way to do it than using graphics editors or 3D software.
With CGI services, one can not only add 3D models of furniture to pictures but also remove any undesirable objects from them. It's called virtual decluttering and it doesn't require anything else except for a few hours of 3D artists' work. It can make the property look clean and neat while still keeping a habitable vibe to it.
Real estate virtual tours make for engaging marketing content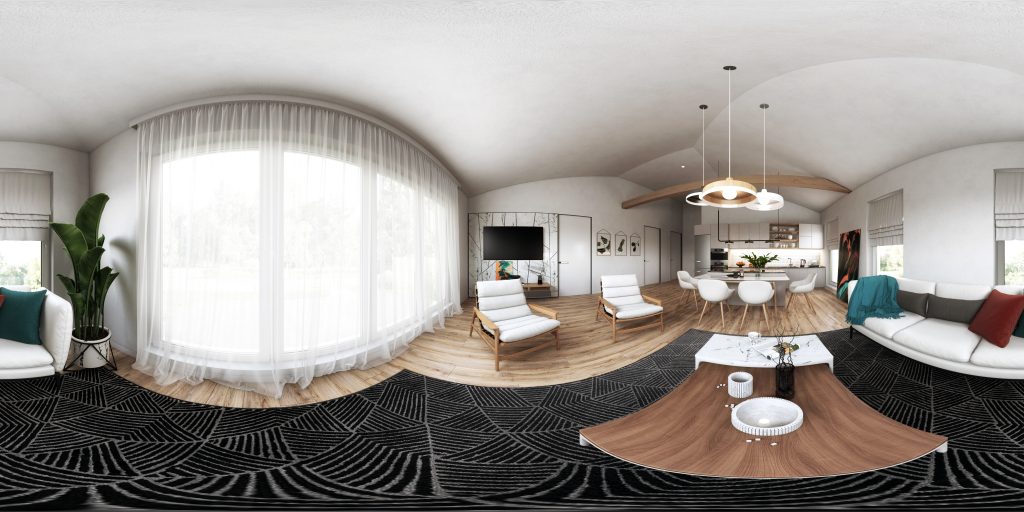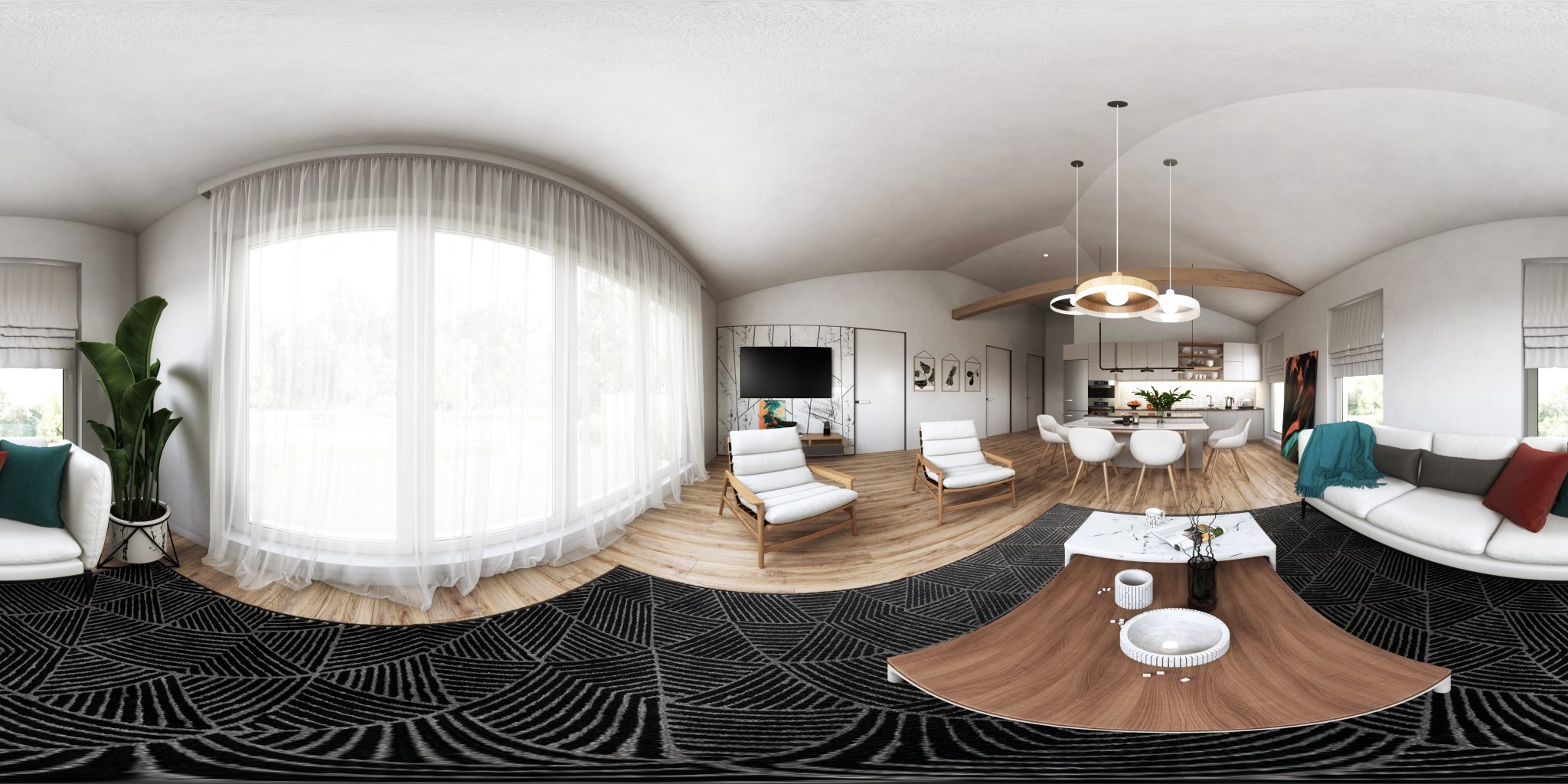 It's one thing to have top-notch photos of real estate on the listings and a whole other deal to use immersive and advanced visuals such as virtual tours. They are basically 360° view guides that allow users to "move around" a dwelling, zoom in and out, examine every corner, etc. And yes, even if the tour happens virtually, the presence effect is as strong as ever, especially with VR equipment.
Virtual tours are extremely convenient for busy clients that travel a lot and don't have time for physical viewing. Not to mention that in the midst of the pandemic, it's the only way to run viewings in general. Well, COVID-19 or not, it doesn't mean real estate agents have to stop their business, right?
Overall, furniture visualization and virtual staging are those assets that can make a realtor's life much easier. It's a way to not only save time and budget but keep up with the times and move on to more innovative tricks instead of outdated pre-digital ones.