When it comes to take a break from your Job & business, we hesitate to plan a long vacation. It's really good to take rest from your hectic schedule and spend quality time with your family and friends. Once you have decided to pack your bags and moving ahead to get a long holidays from your regular chores, the next question which triggers in our mind is Where to go? A difficult question to be answered however if you give a little strain at your brain then you will certainly get some ideas about it. But I am sure you won't get closer any of the below mentioned places so read about some breathtaking places to visit.
Here are some magnificent places to travel around the world. You would resist to been there once in your lifetime.
Whitehaven Beach- Australia
It's the world's most beautiful beach of pure white sand. It's an award winning beach on Whitsunday Island. Whitehaven Beach sweeps over seven kilometers and swanks brilliant white silica sand that is among the pure sand.  You can enjoy the beauty of beach while sinking your feet in white sand and wade in to the warm waves. You will be in love with the incredible nature while exploring Whitehaven beach. You can board ferries, yachts, power boats and luxury cruising yachts from Airlie Beach.
Westin Maui Resort & Spa Hawaii
If you are planning to travel Hawaii for any business trip or family get together then you must visit this fantastic Westin Maui Resort & Spa which is famous for its lobby with waterfalls and pools greeting visitors to Ka'anapali resort. This resort has impressive scenery, friendly service, fabulous spa and awesome swimming pools.
The Fairy Pools on the Isle of Skye – Scotland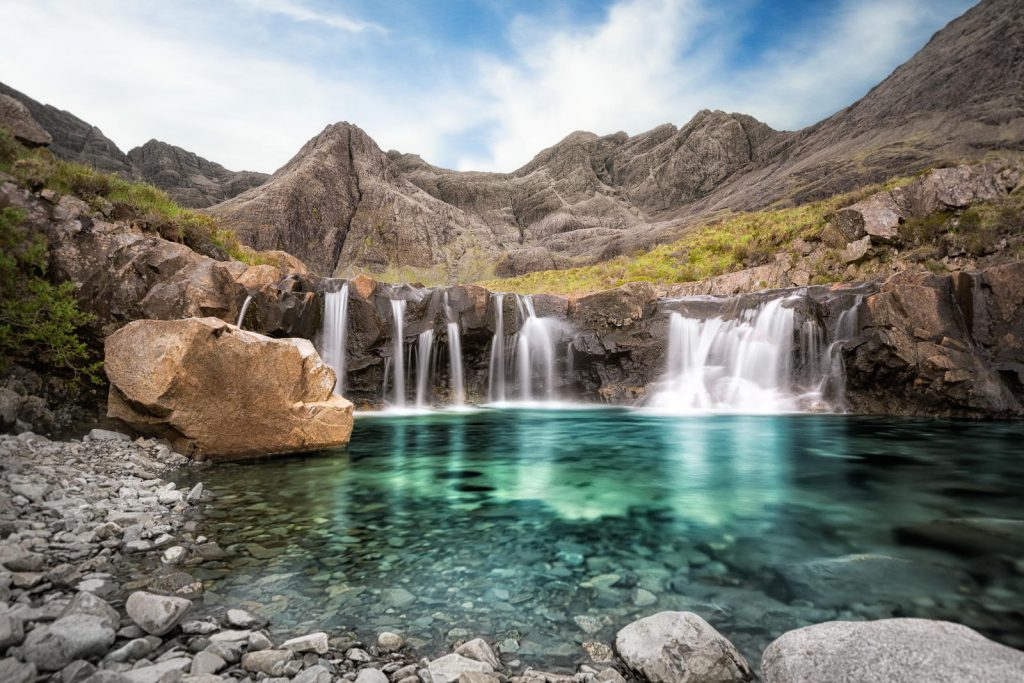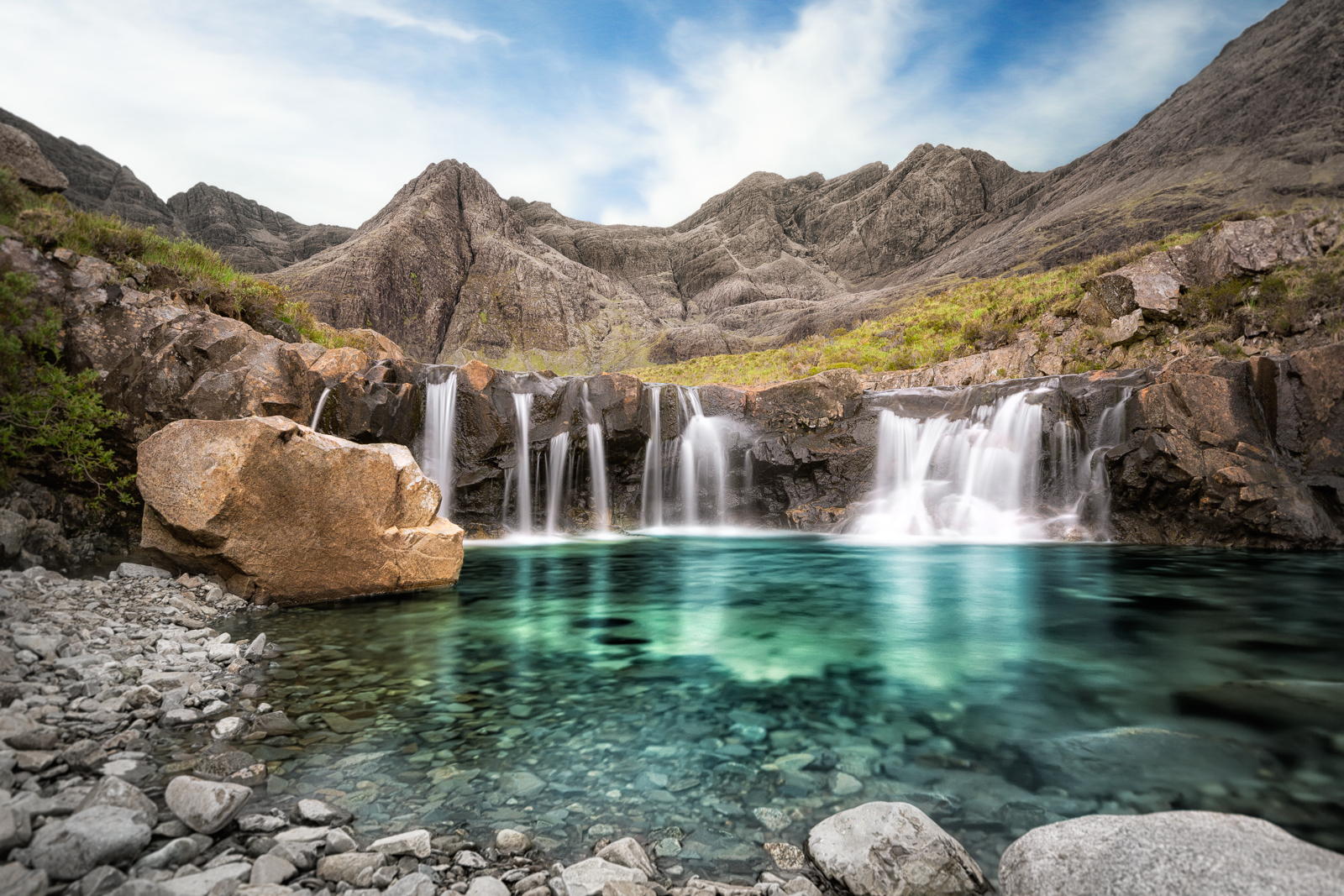 The Fairy Pools is located in Cuillins Hills, Isle of Skye, Scotland. The Fairy Pools are a chain of clear, cold pools and waterfalls formed as Allt Coir' a' Mhadaidh rolls down from the slopes of the Black Cuillins into Glen Brittle. These gorgeous fairy pools are surrounded by breathtaking sceneries and you will be overwhelmed by the stream of waterfalls & the beauty of Mother Nature.
Marble Caverns of Carrera Lake – Chile
Lake General Carrera in Patagonia, Chile, is marvelous creation of almighty. The lake is surrounded by mountains and the gorgeous walls bordered by the water and these water lined mountains is the magnificent example of geography of our planet.
The Shahara Bridge – Yemen
Shahara is known for its famous Bridge of sighs which built in 17th century. This renowned bridge has painted on the country's 10 Rial coin and stood the test of time. Glimpse of the enormous valley revealed from both sides of the bridge and you have to cross the bridge in order to reach the valley.
Plan your vacation with world's best vacation company Travopoly and experience the adventure and perfect planned holidays without any hassle. To get more information on holiday's package and exciting destinations to visit, just log on to http://www.travopolytravel.com/