As the street s outside are getting decorated, you cannot expect the holiday spirit to enter your home on its own. Creating a winter wonderland is the job of the homeowner, which is both a bad and a good thing.
The downside to decorating your house is that you'll probably spend hours doing so but this time will not be wasted. Namely, every homeowner will decorate his or her abode differently so there are actually many ideas to steal from, sort to say. Take a look at the best décor solution for a cozy Christmas this year.
Snowflakes above the headboard
The bed is already the coziest place in the house but during the holiday season, it can become the center of the winter magic. The snow belongs on the outside but you can depict it on the inside as well. If you hang a couple of strips above the bed with large cutout snowflakes on them, then the impression of falling snow will be created.
Cushions everywhere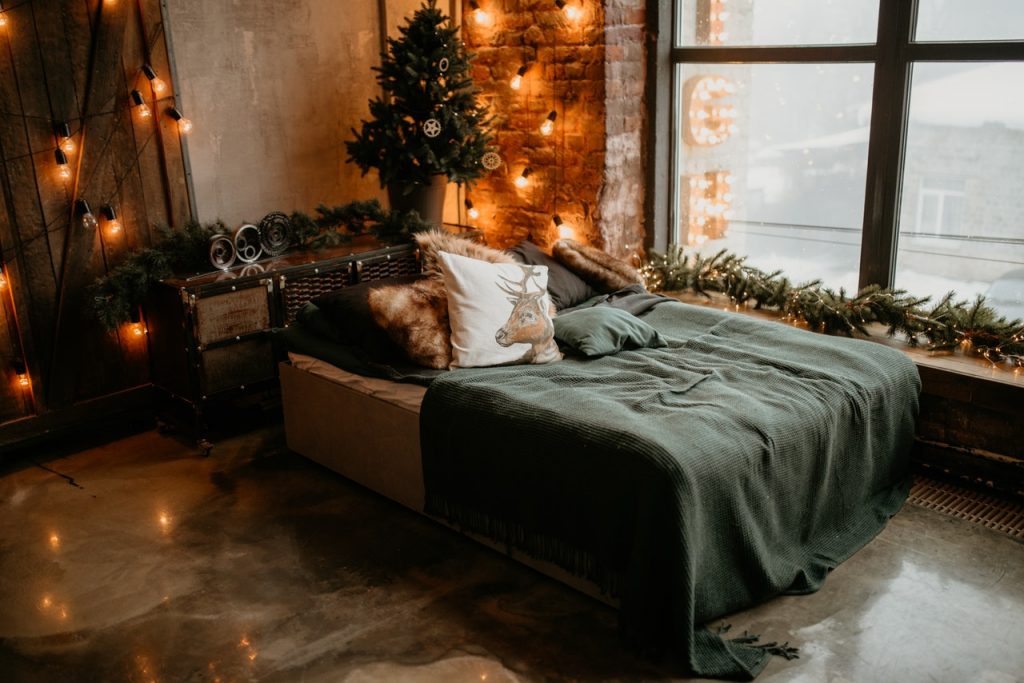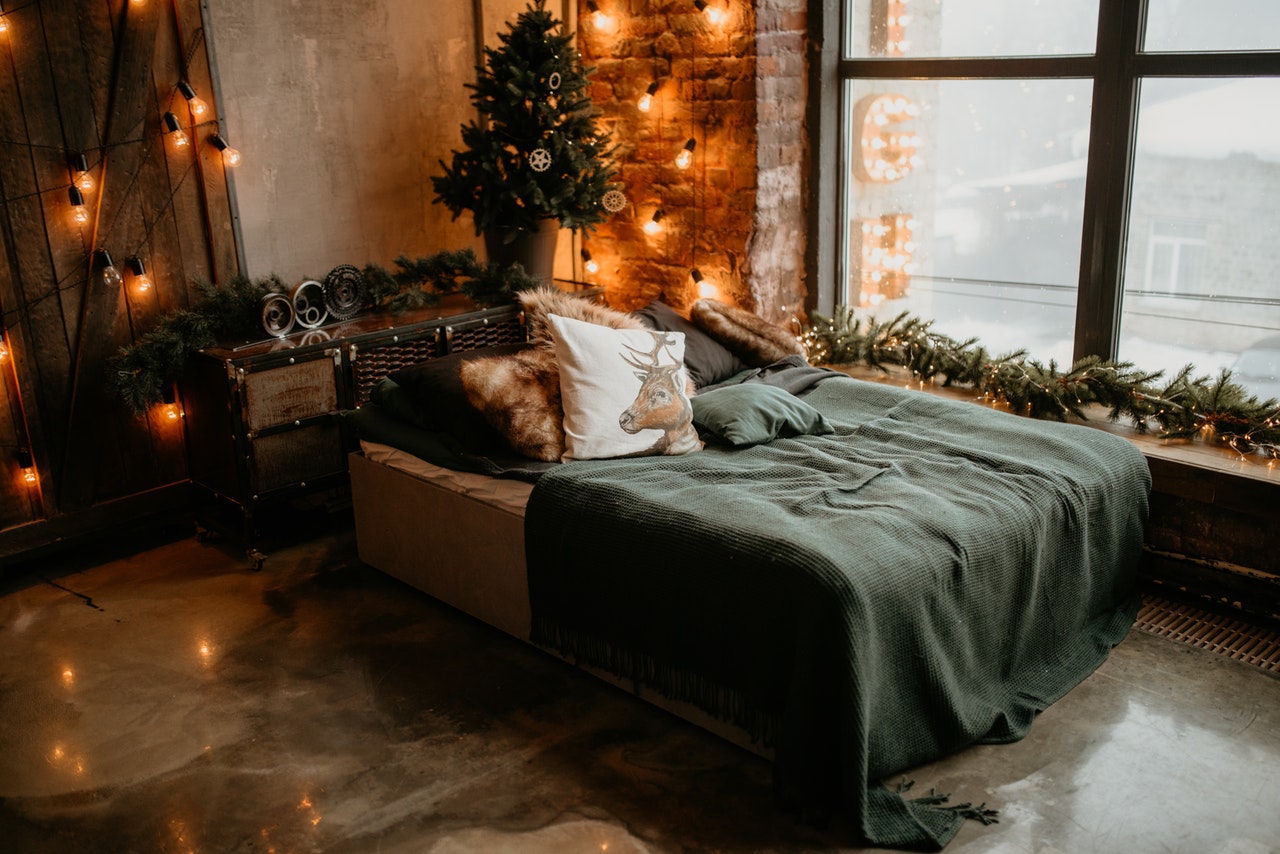 If you are looking to merge coziness with the Christmas spirit for a bargain, then cushions are the ideal way to go. There are millions of cushions with different holiday motifs available online and if you bulk order them, then you'll get free shipping. Inexpensive cushions can then be placed on the bed, on the living room sofa, armchairs, and even in the kitchen if it features a seating area.
Fireplace decorations
The fireplace is the heart of the living room and presumably, Santa Claus uses it as an access point to your house. Joking set aside, the mantelpieces can act as the ideal shelf where you can display Christmas ornaments. Whether it's a porcelain statue of a reindeer or a snow-covered Xmas tress, the fireplace is the perfect location to rekindle the Christmas spirit this year.
Stocking on hot beverages
There are people who like coffee but there are those who don't. The same dichotomy goes for teas and pretty much every other hot beverage out there. However, Christmas time is a period to set our gastronomical differences aside and stock up on all sorts of hot drinks. Fill the kitchen cabinets with different brands of tea, coffee, and even mulled wine. Drink manufacturers usually make holiday batches of their products win special packaging.
Garlanded doors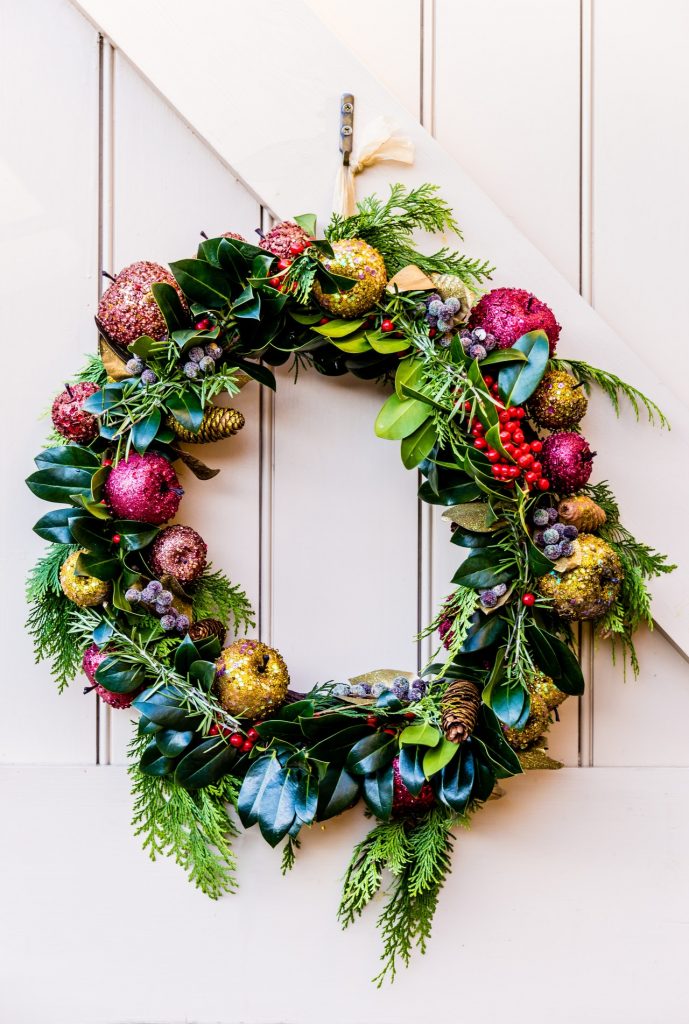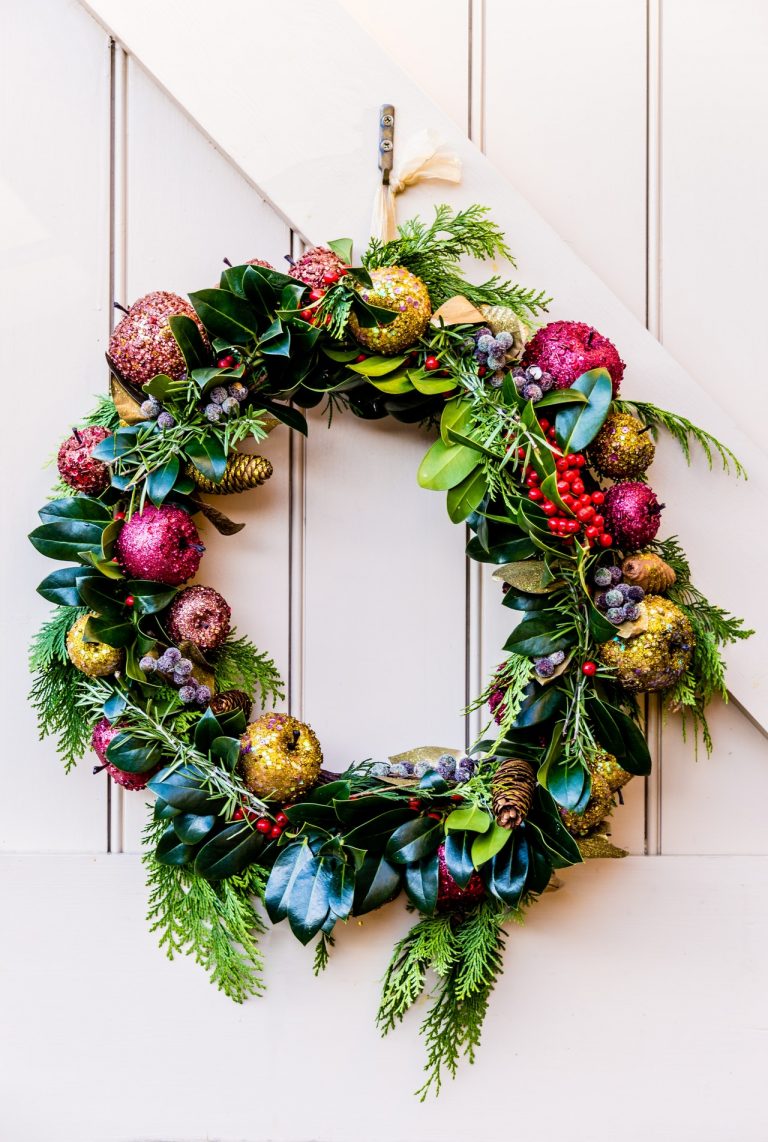 One of the places in the house that you involuntarily skip every holiday season are the doors. Apart from a large garland on the front door, you probably forget to adorn other doors inside a house. Even if you decorate each corner of the bedroom, you will have the sense that something is missing: a garland.
In fact, doors and respective garlands make a huge part of the Christmas magic. The feeling of coziness goes hand in hand with peace and quiet that you cannot have with the sound of doors slamming shut. Instead of a wall, floor or door mounted stops, go for silent magnetic door stops this year!
An interior light show
As you already know, dark falls rather quickly in winter, as 4 PM often indicated the end of daylight. Most indoor Christmas magic will, therefore, take place after dark so you need to be sure that the lights inside are both strong and decorative enough.
When it comes to the strength and quality of the light, then chose Led lights that have 3000K and that are most used in bedrooms. They provide you with the quality of light resembling sunlight the most. Furthermore, LEDs save power since they use 95% of the energy they receive for producing light and only 5% for generating heath.
Speaking of power consumption, you should monitor this because wintertime means a lot of colorful lightbulbs are turned on. They can decorate the front façade or you can light up the inside of the house, including the Christmas tree. We suggest buying good-quality lights because cheaper ones are often considered a fire hazard!
Dare to venture outside?
The winter season is beyond doubt too cold to spend any significant portion of the day outside. However, there are always a couple of days each winter when the air temperature outside soars so you can spend at least half an hour in the fresh air.
Cleaning the backyard for these periods is futile considering how short they are but you can clean a chair or two on the patio. Get a couple of Christmas-themed blankets to wrap yourself with and enjoy a hot cup of apple & cinnamon tea on a chilly January morning.
Lighting a candle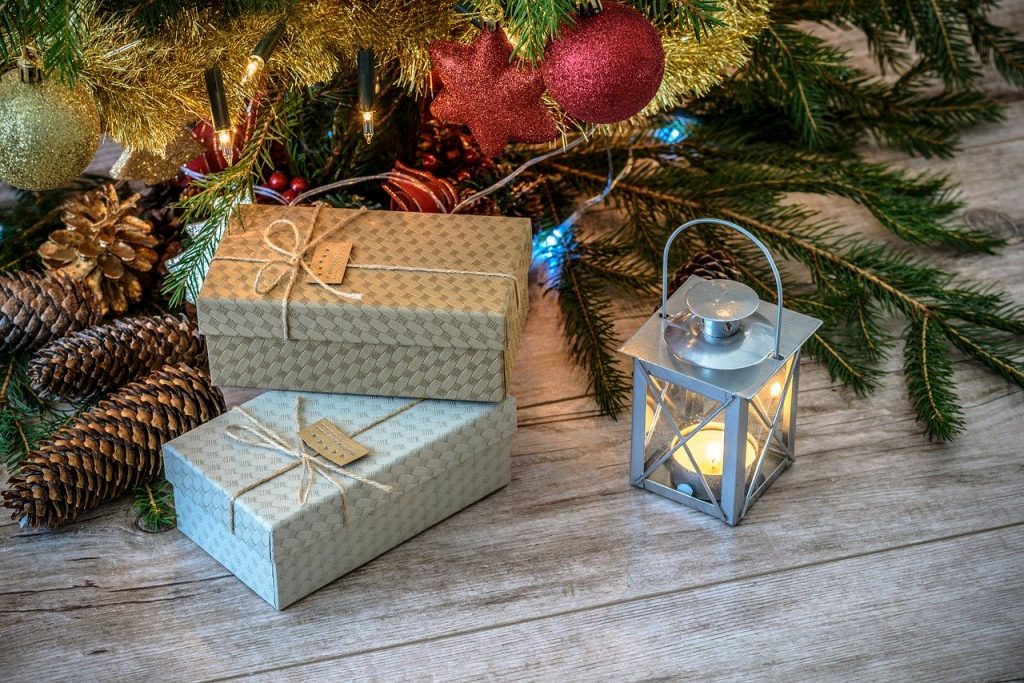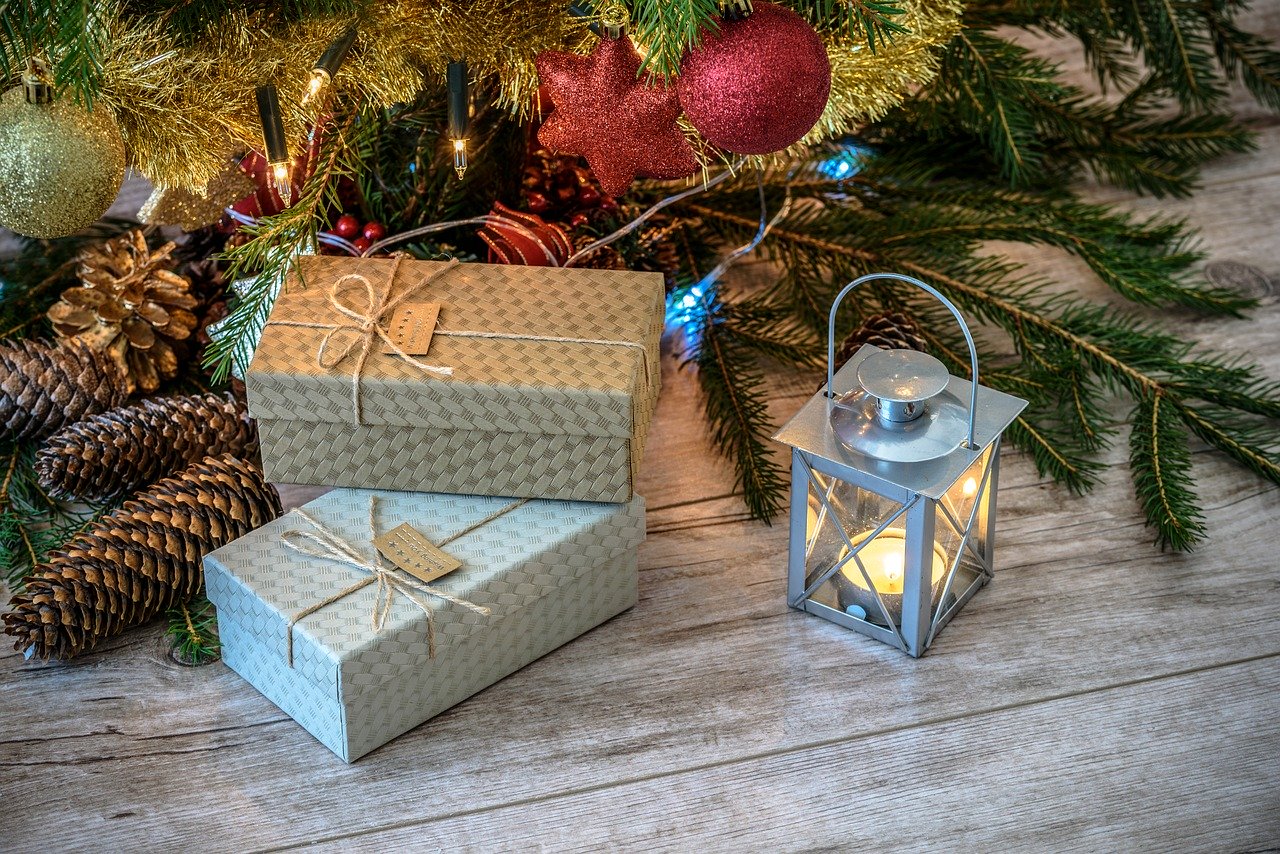 A holiday-themed tea smells a lot better than regular tea does. In fact, scents are an essential part of the Christmas spirit and your cozy home should be filled out with pleasant odors. Lighting scented candles are the ideal Xmas improvement. Head to the nearest garden center to find scented candles that come in a wide variety of fragrances, many of which are Christmassy in nature. Apart from the scents, candles will act as an extra source of romantic light that will make for the perfect holiday atmosphere.
This Christmas, your home should be cozier than ever! As you have seen, introducing the right holiday atmosphere is not that hard. Attention to detail and being creative are the key factors in generating a sense of coziness this December.