In the realm of Hollywood, where fame and fortune often go hand in hand, there exists a figure who stands apart from the glitz and glamor. Meet Alex Aniston, half-brother of renowned actress Jennifer Aniston. While Jennifer has achieved international acclaim for her acting prowess, Alex has chosen a different path, embracing a reclusive lifestyle and pursuing his artistic passions.
In this article, we will delve into the intriguing life of Alex Aniston, exploring his unique personality and the choices that have shaped his journey.
The Aniston Family Background
To understand Alex's story, it is essential to explore the roots from which he and Jennifer spring. Both siblings have the same father, John Aniston, who himself was an accomplished actor known for his role in the series "Days of Our Lives." However, while Jennifer's mother is Nancy Dow, an actress with notable appearances in TV series, Alex's mother is Sherry Rooney, who became John Aniston's second wife after his divorce from Nancy Dow.
Alex Aniston was born on 2nd May 1989 to John Aniston and Sherry Rooney. He is about 34 years old as of 2023.  Nancy Dow was a renowned American actress who graced the big and small screens with her talent for almost 40 years. She starred in numerous films and TV shows between 1966 and 2004, earning recognition for her captivating performances.
Some of her notable appearances include The Ice House, The Beverly Hillbillies, and Mr. Terrific. In 1965, Nancy Dow tied the knot with actor John Aniston, and the couple welcomed a daughter in 1969 who would go on to become a megastar – Jennifer Aniston. However, despite their once happy marriage, Nancy and John eventually parted ways in 1980 after 15 years together, leaving young Jennifer to grow up with her mother.
Following their divorce, John Aniston met and married Sherry, who later gave birth to his son, Alex Aniston. John Aniston died on 11th November 2022. Though they share a last name, Jennifer and Alex grew up in different households, each forging their own paths in life. Jennifer is near about 20 years older than Alex Aniston.  He chooses to get addressed as AJ or Aja Nezitic when he wants no one to connect him to his famous family.
The Unconventional Life of Alex Aniston
Despite growing up in a family that emphasized education and hard work, Alex Aniston opted out of college after a brief stay at Santa Cruz University. Following his departure, he transformed from a composed, intellectually-driven student to a free-spirited, punk rebel that chose a lifestyle far from his sister's glamorous career in Hollywood.
To fulfill his nomadic lifestyle, Alex resided in a black van that he took from Los Angeles to Alaska. Although residing in the van, Alex ensured it was comfortable. The walls were filled with his art paintings and photographs, while his bed was nothing less than a comfortable mattress.
Alongside his van travels, Alex's commitment to his punk attitude could be vividly seen through the tattoos he adorned on his body – with phrases such as "Live Free" tattooed across his stomach, and "Down to Cuddle" that reflected his light-hearted personality.
Alex Aniston: A Man of Many Passions and Vague Professions
Despite being commonly known as the brother of Hollywood's Jennifer Aniston, the specifics of Alex Aniston's occupation remain shrouded in mystery. While he has referred to himself as a "Traveling Artist," it's unclear what type of art he creates or how he makes a living from it. Instead, Alex is known for his wanderlust spirit and his love for attending events that promote self-expression, such as Burning Man.
Although Alex has shown a talent for designing and creating unique bikes using different parts, it's unknown how he generates income from this hobby. Another passion of his is designing his clothes, usually consisting of ripped jeans and shirts, leading some to speculate that he may pursue a career in fashion design. Some reports suggest that Alex travels around selling the skulls of animals he collects from the road's death.
However, it's tough to determine what profession, if any, Alex identifies with, making it increasingly unclear how he supports himself. While he spends lavishly on events like Burning Man and camps with his friends, there are rumors that Alex receives financial support regularly from his late father, John Aniston, who was affluent when he passed. John visited Alex while he was living in his van in Santa Cruz, but the contents of their conversations remain unknown.
Alex Aniston's Family
Alex had a romantic relationship with Adriane Hallek, a makeup and tattoo designer, and they had two children together: Ryat (born in 2014) and Kira (born in 2016). However, reports indicate that Alex has distanced himself from his parental responsibilities and is no longer in contact with his kids.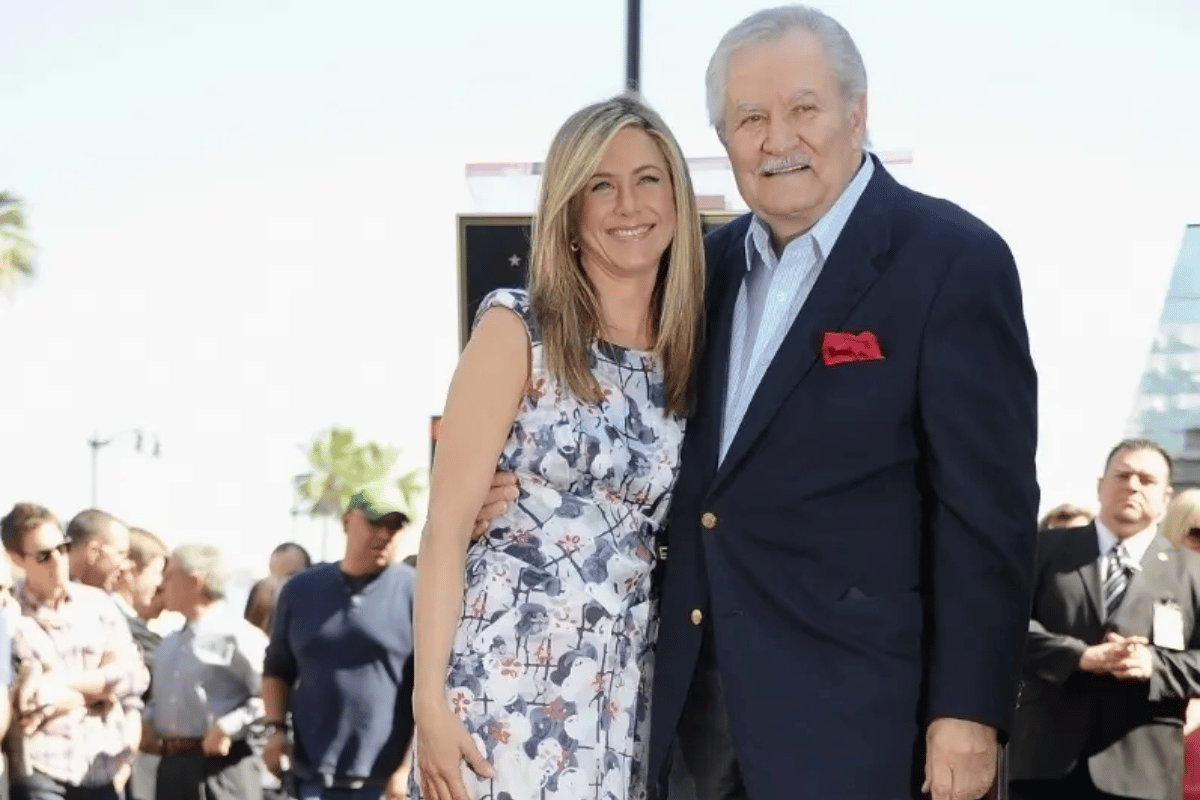 Alex Aniston and Kiri Peita: A Love Story Beyond the Limelight
After his split from Adriane Hallek, Alex Aniston began a new chapter in his love life when he met Kiri Peita – a woman of Maori, New Zealand heritage, born in Australia and raised in Georgia, USA. Kiri is a skilled art technician and an accomplished tattoo artist, known for her love of punk rock and alternative lifestyle.
However, little is known about the details of their first meeting. It seems that their shared interests may have brought them together, as both Alex and Kiri are passionate about tattoos and embrace a punk lifestyle. As of 2017, the couple lived together in Alex's Los Angeles apartment, enjoying life on their own terms.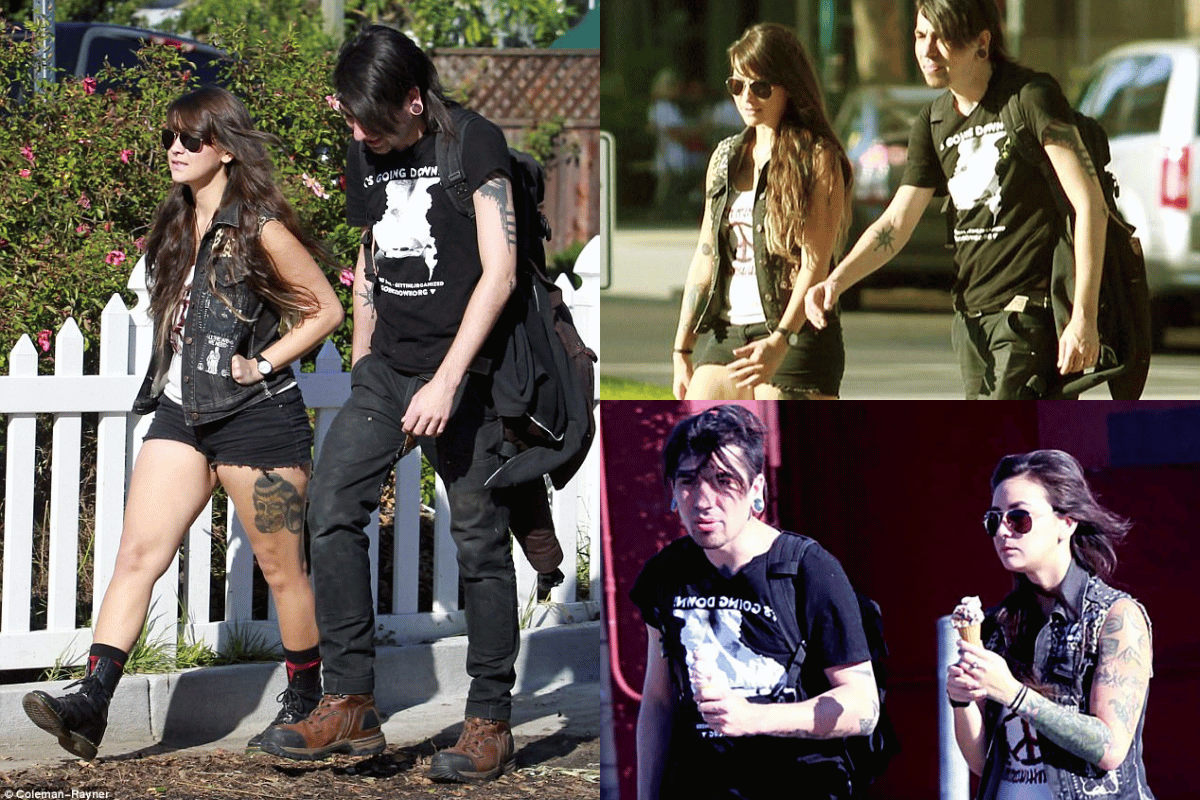 Alex has long avoided the prying eyes of the media, living his life away from the glare of the spotlight. However, in 2017, the couple was photographed in Los Angeles, sparking a renewed interest in the artist's personal life. This rare glimpse into their world revealed the strong bond between them. It's clear that Alex and Kiri share a deep connection that goes beyond the glitz and glamor of Hollywood.
Strained Sibling Bonds: Jennifer & Alex
The relationship between Jennifer and Alex has been characterized by distance and indifference. Their last public appearance together dates back to the premiere of Jennifer's film "Along Came Polly" in 2014. While Jennifer's father, John Aniston, used to provide updates on Alex's whereabouts, the siblings have grown apart over the years.
Alex's anti-consumerist stance and disdain for his sister's luxurious lifestyle have contributed to the rift between them. In his eyes, Jennifer's fame and success have distanced her from the realities of the world he inhabits.
Alex Aniston's Net Worth
Despite his disconnection from the world of fame and fortune, Alex Aniston has managed to amass an estimated net worth of approximately $2 million US dollars. However, material wealth holds little importance to him. Alex has deliberately chosen to live a modest life, free from the trappings of excess.
His anti-consumerist beliefs and his dedication to pursuing personal fulfillment through his art demonstrate a deliberate rejection of the conventional measures of success.
Closing Thoughts
In a world where celebrity status often defines one's identity, Alex Aniston stands as a refreshing departure from the norm. His commitment to living life on his own terms, away from the spotlight, highlights his authenticity and individuality.
While Jennifer Aniston's fame may have overshadowed his own existence, Alex's journey as a free-spirited artist serves as a testament to the power of pursuing one's passions and embracing a unique path. In the end, it is not the glare of the limelight that defines Alex Aniston but the artist's soul that resides within him.