Sponsorship
The process of finding a new event or venue sponsors can feel daunting until you know exactly what you are looking for and what you are able to offer in return, the process might seem overwhelming. Explore your event or opportunity from every angle. What key components can you offer and what are the components worth?
This article offers guidance on how to determine the value of a sponsorship, pitching a sponsorship and implementing the plans. The following steps outline how to approach sponsorships.
1. Know Your Event and Create Value-Driven Opportunities
If you are acquiring an event or creating a new one, understand exactly who you are catering to and what opportunities exist to offer a sponsor. Note that sponsorship is a form of advertising; the goal of the sponsorship is to create a warm-and-fuzzy between your event and the brand. This can be done through sampling opportunities, naming rights, signage, giveaways and more.
When you pitch your event, you need to truly understand the audience and experience you are delivering.
2. Understand Your Value
Go to the event or venue and look for sponsorship opportunities. If you were working on a fun-run, the assets you might be able to offer are goodie-bag pick-up opportunities, e-blasts, t-shirts signage at the start and finish-line, goodie bag inserts and more. If you are at a venue, you might be able to include sponsor logo on banners, entrances, seats, on special event giveaways and more.
Also identify experiential opportunities, which may include sponsoring a meet and greet, special access passes or entries the sponsor can use, sampling stations, etc.
List all of your assets and associate a value with each.
3. Impressions Matter
One of the opportunities, outside of the venue or event, I like to offer sponsors is inclusion in paid advertising. This is where impressions matter. Outside of a number of people you will attract at your event, also include a number of impressions you can offer your sponsor. If you are sending out an e-blast, how many people are you reaching? If you are sending out a mailer – to how many? A magazine article, what's the circulation?
Track the impressions for each asset you are able to offer. In addition to the people attending the event, also include the impressions of each advertising medium, website traffic and anything else you might offer.
4. Tally You Worth
Once you have the assets written down and the impressions you can deliver, figure out the value of each asset. If you are offering inclusion in a mailer you are paying $10K for and you can give the sponsor an area that is ¼ of the mailer – the value you are offering is $2,500. Your website attracts 150k, maybe that's worth $2k for a banner ad. Go through each asset and assign a price. If you can't figure out the value of an asset, a good rule of thumb is 1 cent per logo impression (though this might be low). The more info the sponsor includes and where the impression is included can drive the value up or down.
5. Package the Assets
Bundling assets in different tiers is a great way to present an opportunity. You can start small (depending on the event). For example, event presence is $1k. Event presence, inclusion in a dedicated e-blast and a banner on the website might be $2,500. Inclusion in all event advertising, on-site presence and a title may be $15k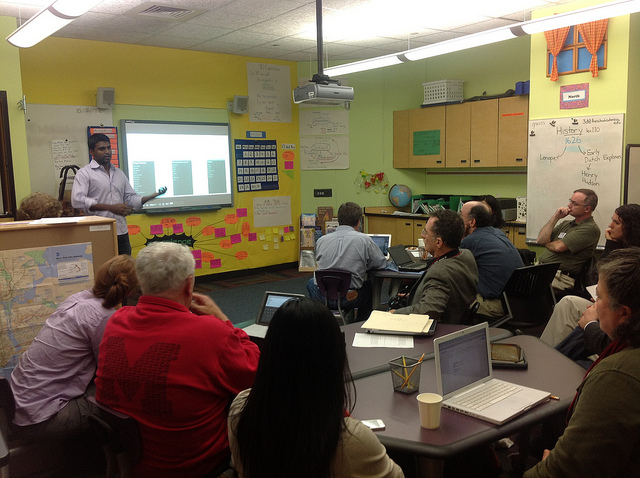 Offering title sponsor or presenting sponsor might yield a higher return. A title sponsor gets the title of your program. So if you were renaming a venue – it would be like US Cellular Field or Guaranteed Rate Field. If you were naming a race, it would be the Pepsi 5k, etc. Presenting sponsors would be X event, sponsored by, or presented by. Often a title and/or naming sponsor will be included in all venue or event advertising.
6. Write It Up!
Write it in a proposal; a short one. Often a one-pager will do. Start by explaining the event briefly – highlight your attendance, past successes, and the target market. Then outline the sponsorship opportunities available.
7. Find Potential Sponsors
The best place to find potential sponsors is online. You can start by looking at similar events and venues to understand the type of organization that might be interested. Also look at what you need (outside of cash). For a charity ball, maybe you need liquor, a race – bananas and water, and a venue – a lighting manufacturer. Find companies that offer alcohol (like a local bar or distributor), bananas and water (maybe a grocer) and maybe reach out to a utility to cover lighting. Don't limit your selection and think outside the box.
8. Who You Know
After you have compiled your list, look for the main contact at that organization for making sponsorship decisions. You can achieve this task through online searches or even tap into who you might know on Linkedin. Some companies have a dedicated person for sponsorships where some companies leave this task to communications teams or ownership.
You may email, call or even show up to find out who to speak to and what the organization usually looks for when considering sponsorships. Often you might not get to communicate with the decision maker or get a "no" before being able to present – this is common. Follow-up and determination are key.
9. Proposal
Once you have informally created a sponsorship package that fits both your needs and the sponsor's needs, put your agreement in writing that includes exactly what action each side needs to perform, payment, and timing for asset deliverables.
10. Follow-up
Always follow-thru on your deliverables; document the event with a follow-up letter and presentation. Not only does this create good-will with your current sponsor but also gives you a platform for future events. Thank your sponsor and have a quick meeting or call to review the event.