While many celebs from the entertainment world are busy launching their makeup and beauty products, Doja Cat is one of the few celebs who loves flaunting her real skin and is not afraid of getting clicked or seen without any makeup.
In this blog, we have discussed Doja Cat no makeup looks that may blow your mind. So, without further chit-chats, let's get started.
Doja Cat No Makeup Looks To Get Some Inspiration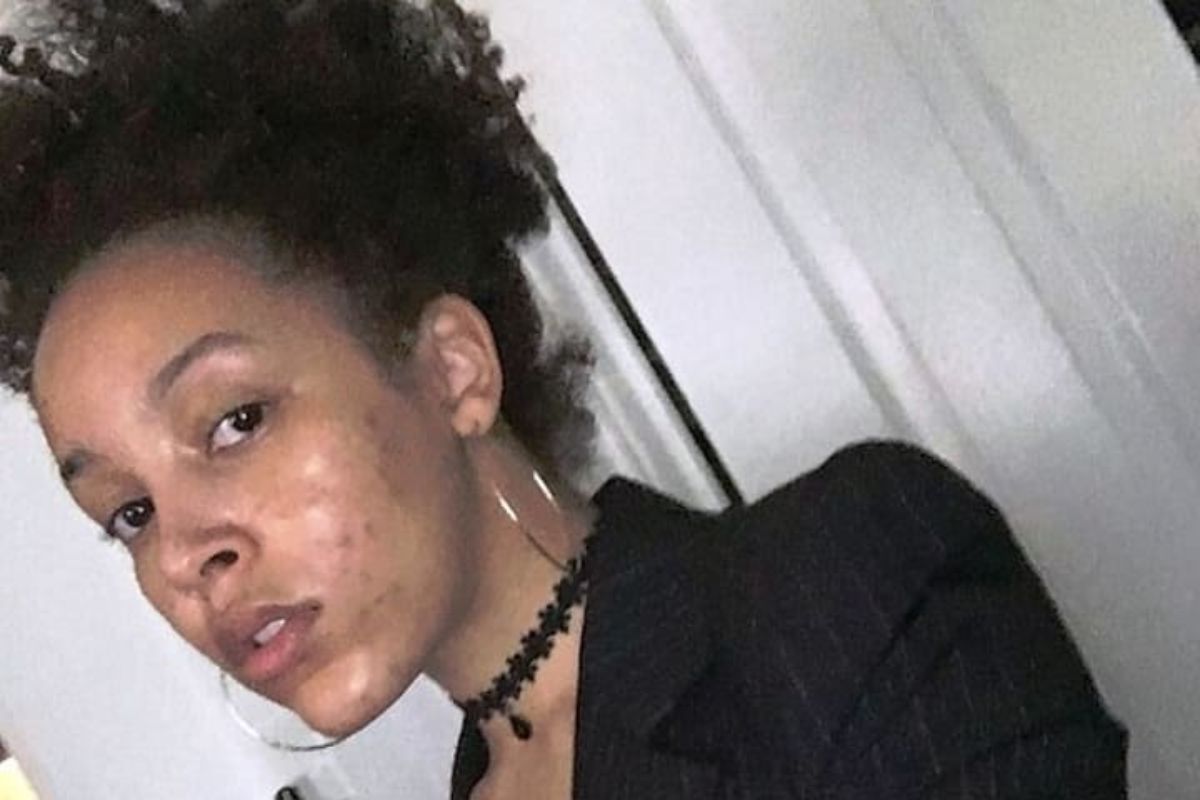 Our skin is prone to acne and pimples. Further, acne can make some girls feel low self-confidence and self-esteem. Most girls use makeup or other beauty products to hide their acne. But this is not the case with Doja for sure. She is one of the most confident celebs who loves showcasing her skin no matter whether it has acne or not.
She even posted a selfie in which she was seen posing confidently without makeup and with her acne skin. It really needs a lot of guts and confidence to post pictures like this for people who have the same acne problems.
Many celebs are very careful and cautious when they go live on Instagram. They tend to look their best, do the finest makeup, and wear the best outfit before going Instagram live. But Doja Cat is from another planet.
She doesn't feel strange or weird while doing Instagram Live without any makeup. In one of her Instagram lives, she was seen without makeup and with messy hair.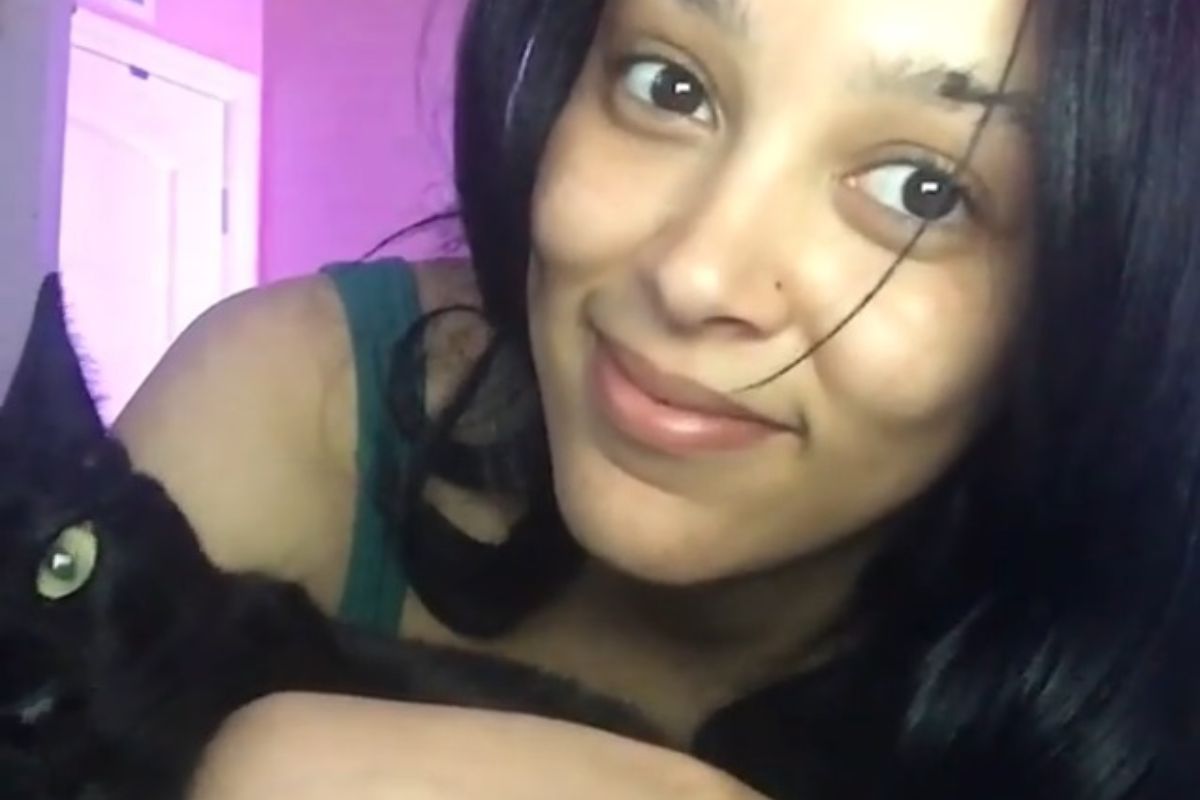 Most of you must have faced a situation where you shut down your front camera the moment you open it to take a selfie. But Doja Cat is a real exception. Doja Cat is a pro player when it comes to taking selfies without any makeup. She is the queen of confidence who doesn't feel shy in front of the camera.
No matter whether she is wearing makeup or not, she looks classy and fab. One of the best Doja Cat no makeup looks is a selfie with her pet cat.
In one of her pics, she was seen posing without makeup with a black cat.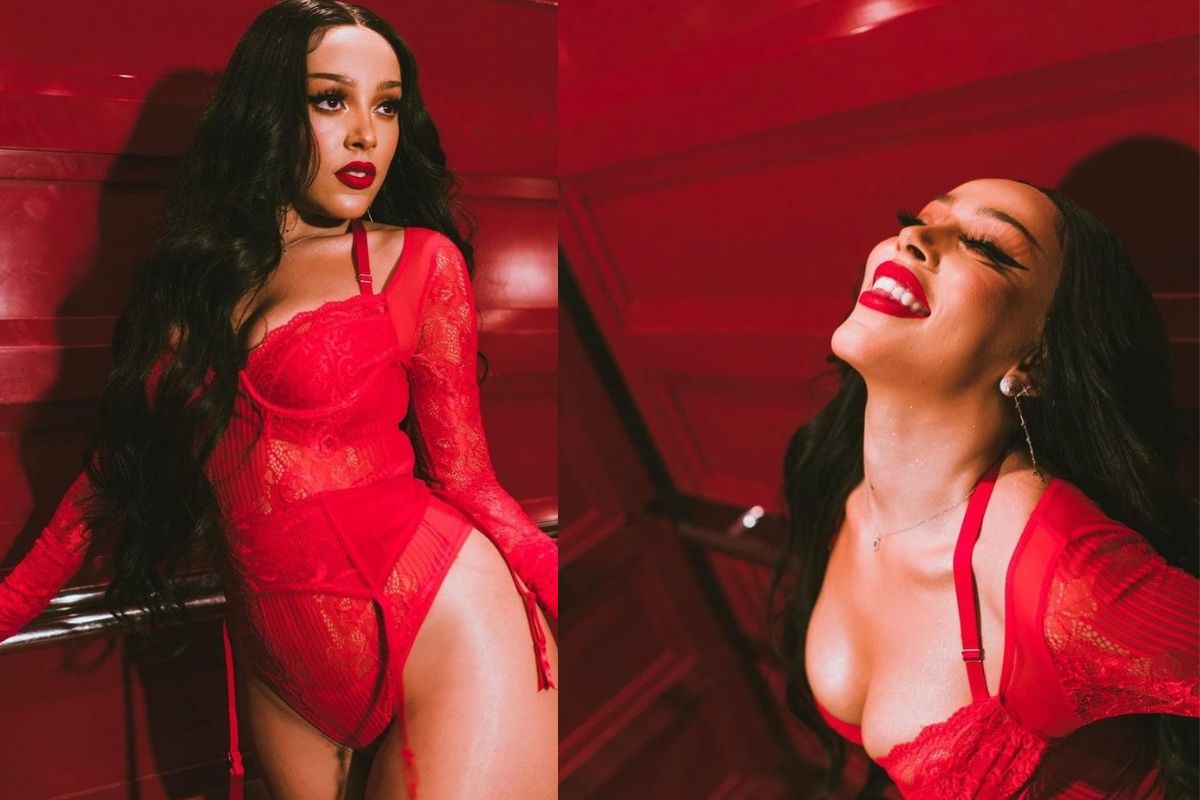 This is one of the best examples of how Doja Cat is so confident with herself that too without makeup. Doja Cat is a social media star having 26 million followers on her Instagram account. 
In one of her Instagram posts, she was seen posing in red hot lingerie with a caption, "Don't make me cause a scene baby lol 🥵😘🤪".
In her picture, she was seen making a funny expression while wearing red lingerie. You will be surprised to know that her post received millions of likes and thousands of comments, most of which were funny and optimistic.
In most of her pictures, Doja Cat is often seen with open hair, a messy bun, or a ponytail. But the young singer looks fab with curly hair too. In one of her pictures, she was seen wearing a half-zipped grey jacket styled with open curly hair. This Doja Cat no-makeup look is definitely one of the best.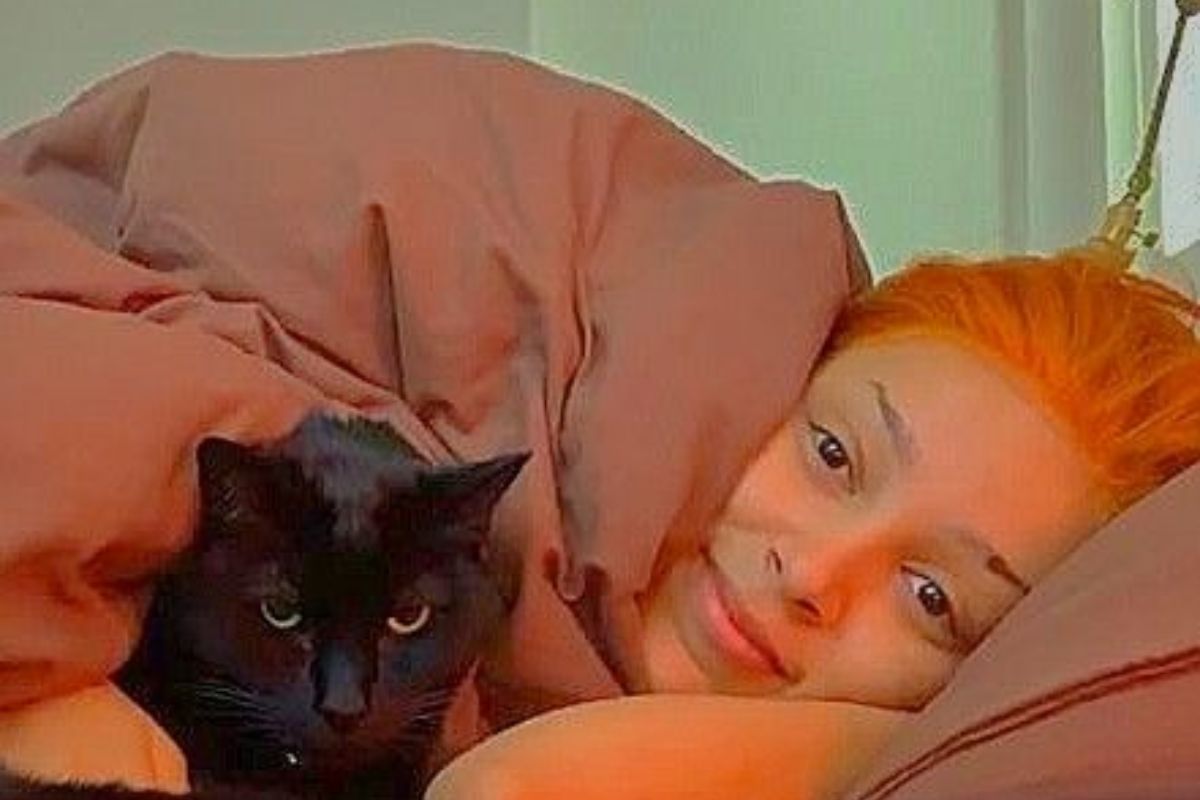 Doja is quite active on her social media accounts, especially Instagram. She keeps on posting pictures of her looks and professional life.
Some time ago, she posted a picture on her Instagram account where she was seen laying on her bed with a blanket over her while her cat was sleeping near her feet. The post had a caption, "sleeping with our eyes open".
The picture clearly showed Doja Cat no makeup look and her half-asleep face.
Closing Words
Apart from the above, there have been many times when Doja Cat has been photographed without any makeup. Her no-makeup looks clearly indicate that she has abundant confidence. She even inspires many women to feel confident about themselves even without makeup.