Everything you need to Know about Growth on Social Media
Some questions we're going to answer in this post are: What is influencer marketing? And, how do you choose the right influencer for your business?
Opportunities for you
Are you coming into influencer marketing this year? There is a good chance that there will also be exciting opportunities for your business.
Influencer marketing has developed into an essential part of the marketing strategy of many companies in recent years. Not that crazy. It is seen as the word-of-mouth advertisement of the 21st century and experienced as a reliable channel by the end user.
What is influencer marketing?
Influencer marketing hot and hip. Hello, welcome to 2019. Influencer marketing is already one of the most important channels for the rapid growth of many organizations. If you are looking for rapid growth, you can always buy followers on Instagram. They will make sure you become popular on the internet.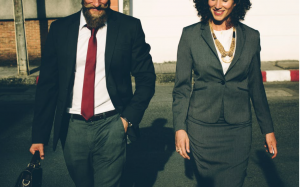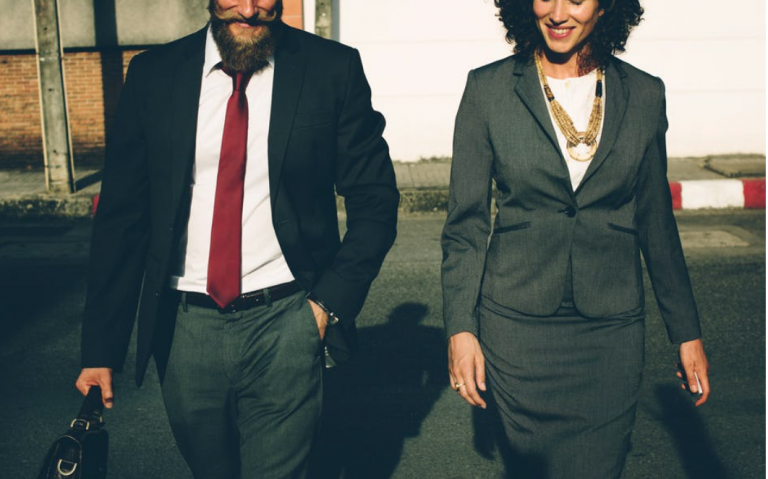 The meaning: influencer marketing is a form of marketing in which a company uses a person or group to influence the target group of the company. You often see that influencers on social media have a large group of followers so they can easily reach and inspire many people in on a particular subject. Most importantly, however, they often have a lot of knowledge and passion for a specific theme and are actually on social media to express this. Companies make use of this by promoting products or services with the help of these influencers.
These are a few essential statistics to understand better why influencers are so important:
Content shared and created by influencers results in an 11 times higher engagement.

71% of consumers buy something from a social media reference.

90% of consumers trust a recommendation from a known (influencer) – only 31% trust ads.
Types of influencers
Influencers come in many varieties and sorts. Roughly there exists macro, micro, and nano. And the first thing we're going to explain is that: to have influence, you do not have to have millions of followers. Especially the influencers in a "niche" are often interesting. More about that later.
Macro influencers in the US are the Aimee Song (5.1+ million followers), Rachel Brathen (2.1+ million followers). But also Kim Kardashian (125+ million followers on Instagram, can you imagine?).
The idea is pretty simple. If, when you see an influencer, you think "this is how I want to be," you will follow this influencer. If such an influencer uses a specific product, then you want to do that as a loyal follower. Because then you belong to the group and get closer to being like his person.
The truth: macro influencers aren't affordable for 90% of companies
Micro influencers are the first alternative
With them, the power is more in authenticity. Micro influencers create appealing content and actually only just starting to stand out in the market. Characteristic of a micro influencer is the specific target group or a niche. This group is really about creating quality, interacting with a community or target group and sharing a passion that the influencer has. As a result, the followers are often more active, and it is easier to increase the engagement.
A good example has been set up by Asics. In 2010 they started the Asics FrontRunner campaign. In it, they called enthusiastic runners to sign up as Asics FrontRunner. From these applications they have chosen a select group of people that reflect the entire running country of the USA. They are on an online platform where they share their passion for running and Asics with the community. From enthusiastic runners to micro influencers!
Nano influencers are the new kids on the block. Actually, they do not even see themselves as influencers. They are often 'everyday' people who express their passion for a topic or brand on social media. You are already a nano influencer if you have between 100 and 5,000 followers. They often have specific knowledge about a particular theme and are often seen as more reliable. Moreover, they have enough time and space to respond to followers themselves. This creates a greater involvement and relationship with followers.
Pros
The positive thing about nano influencers is that you may already have such an influencer. People who know a product, service, discipline or branch as the back of their hand, and think of themselves as an authority on the subject. They only have to talk about their own experiences.
When you distribute content in this way, your target group does not immediately see it as a sales trick. Although this is ultimately your goal, it comes through to the target group in a very natural way.
Cons
Difficulty in measuring. Range, clicks, sentiment. What does that say about the impact of your influencer marketing campaign? Has the story stuck with your target group? Have you made more sales? Unlike for example social media campaigns of your own, it is often difficult to measure the impact received from an influencer. Try to make smart use of UTM tagging, unique discount codes and other ways of referring.
Time-consuming. Finding the perfect influencer is still pretty tricky. It is crucial that you have the right influencer for your company or brand. By using influencer marketing, you want to reach the right target group and send the right message. Also, the influencer must also have something of an affinity for your company, product or brand. Searching and researching influencers take a lot of time.
Cost. Yes, influencer marketing also costs money. Fortunately, you have control over how much you want to spend on it. Therefore, investigate more the niche markets: look for someone who is more affordable, and the target group is more specific and active.
Conclusion
If you have a tight budget, you can start off by buying the followers. This will give your profile a boost. Then, once your budget increases because your sales have increased, you can combine the purchase of followers with the purchase of posts from influencers in your niche. Make sure you do research about the influencers. You want your brand name to be associated with positivism.
Tags:
influencer marketing
,
Social Media