In this article, lets dive in to check some awesome reasons to rent a Porche GT2 RS.
For diverse reasons, many people aim to drive luxury cars. Making a statement at a gathering, taking a loved one on a luxurious journey, or enjoying the high that comes from driving an exotic vehicle are all possible reasons.
To describe the Porsche GT2 RS is perfect. This advanced version of the Porsche 911 family offers every feature a supercar fan could request. Every automobile lover should aim to drive a GT2 RS at least once in their lifetime.
Renting may be the best choice because there are more eager purchasers yearning for the keys than there are available cars, not to mention the price. Given that the GT2 RS is the most potent street-legal 911 Porsche has ever produced, ownership comes with clear bragging rights. However, the more one explores the specifics; the appeal grows stronger. Here are a few fantastic justifications for hiring a Porsche 911 GT2RS.
What is a Porsche GT2 RS?
The GT2 RS's body has the traditional appearance of a Porsche 911. The massive rear wing is the only noticeable change at first glance. This wing is a vital necessity for this car to maintain stable downforce and to aid in overcoming aerodynamic drag when the vehicle is traveling at higher speeds.
The GT2 RS is ultimately a track-ready supercar. Still, like all 911 versions, it is designed to act as a reliable daily driver when necessary, even though it can only accommodate two people and very little cargo.
The Porsche build designer provides a wide range of options, as usual. The Weissach option includes additional carbon fiber pieces for the interior and powertrain and an exposed carbon fiber roof and hood. The combination of magnesium wheels and the above package is another choice.
It isn't easy to think of a sports car that would be a better choice for a luxurious journey than this specific Porsche. Read further as you uncover other features that show the Porsche GT2 RS is your dream luxury car to rent.
Porsche GT2 RS Drive
A 3.8-liter, flat 6 engine generating 700 horsepower powers the Porsche GT2 RS supercar. The firmly mounted, performance-based 7-speed dual-clutch automatic PDK-gearbox transmits this enormous power to the rear wheels.
The handling is responsive and precise. It's easy to make such rapid turns through those tight corners. The Porsche GT2 RS is designed for extreme speed. Reach peak speeds of 330 km/h and instantly teleport from 0 to 100 km/h.
The front's aerodynamic design ensures maximum cooling. The additional air exit at the front of the hood directs airflow to the central radiator. Elegant carbon slats look attractive and function effectively as vents.
Safety features include electronic Stability Control (ESC), driveline stability control, ABS, tire-specific low tire pressure warning, side impact beams, and a backup camera. Additionally, Porsche strengthened the engine mounts on this car to ensure that the strong engine would remain in position when you pressed the gas.
Take a lap around the track in the Porsche GT2 RS.  Try to maintain your composure when driving on city streets if you can. For individuals who enjoy driving, the experience is entirely in your hands rather than being technologically or computer-controlled.
Porsche GT2 RS Interior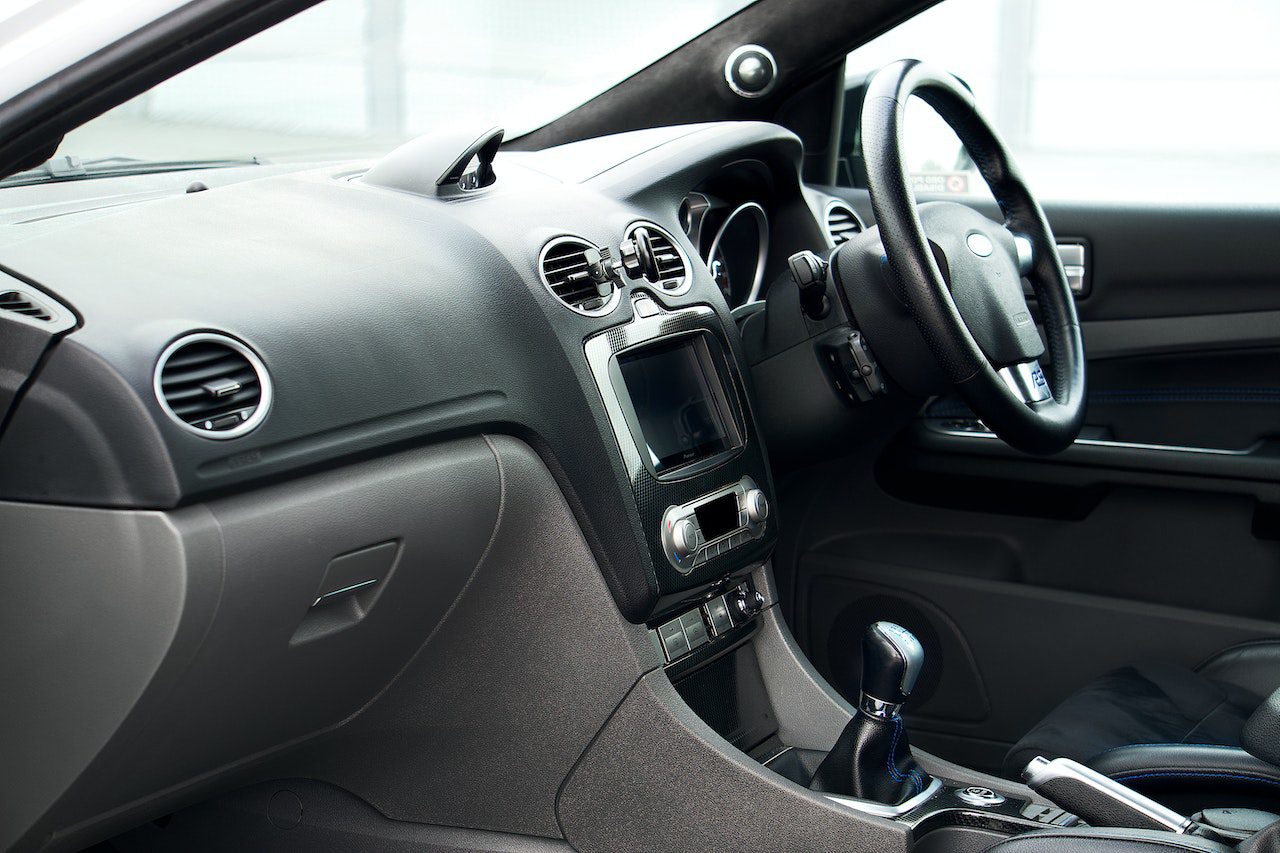 The interior of the Porsche is identical to what you would expect from a racecar model. Still, it does include basic radio and air conditioning features. Porsche's Sound Package Plus audio system has 8 speakers, 150W power, and a DAB radio. But when the engine's sound is all you want to hear, who needs music? Still, you are allowed to make a choice.
Slip into the fixed-back bucket seats behind the wheel to experience the racing. The supple leather seats fit like those in a racecar with red trim surrounding them to give them a sportier appearance. These seats include electronic base height adjustment for an optimum fit. There is no back seat in this 2-door, 2-seat sports car, and you can store a compact designer carry-on bag on a carpeted shelf.
A chic carbon weave accent is used in the interior finishes on the steering wheel and shifter paddles. There are no unnecessary buttons on the sleek, smooth steering wheel. Also, the door handles are unique; they are made of light material to prevent additional weight from the metal fittings.
A 7.0-inch touchscreen Porsche Communication Management navigation system dominates the dash. Apple CarPlay mirroring and a 4G data connection are built into the system to make the navigational system simple to operate and have excellent displays.
Porsche GT2 RS Exterior
Porsche built this car specifically to be quick. This car combines precise air vent positioning and aerodynamic curves with carbon fiber body parts to achieve the lowest weight achievable. This car drives like a dream and has a tight grip on the ground, thanks to the downward force it experiences.
The Porsche 911 GT2 RS, built for the racetrack, commands attention with its angular features, distinctive massively vented bodywork, and commanding rear wing. You can tell from one glance that this is Porsche's most prevalent production 911 model ever.
The enormous quad exhaust pipes seen behind the rear bumper leave you in awe. They are built of a unique, pricey titanium alloy that reduces weight.
Instead of the rubber bearings used on many of their other cars, the suspension features steel bearings. Anyone driving this car will notice how smoothly it handles, even at peak speeds, thanks to the usage of these bearings, which improve performance. Despite being designed for speed, the automobile handles like an ultra-luxury sedan.
Renting a Porsche GT2 RS 
One of Porsche's highest-performing vehicles to date is the GT2 RS. Even at high speeds, it handles flawlessly and with speed and style. It stands out from the competition in terms of performance and handling because of its pronounced rear wing, vented body, and aerodynamic design.
Goosebumps, adrenaline, and astonishing curves are the thrills of renting a Porsche GT2 RS. Flexible live the Porsche moment for a day, a weekend, or a week. Porsche GT2 RS has got you covered for any situation.
Although your rental may only be a short while, the excitement of the drive will linger with you.