Well known as the "Little Tibet", Spiti Valley is located in the north-eastern part of Himachal Pradesh and The name "Spiti" means "The middle land", i.e. the land between Tibet and India
Despite being a rugged, barren land, Spiti is undoubtedly one of the most beautiful places gracing the planet Earth. The picture postcard beauty is eager to welcome tourists all year round and it never fails to enthrall, enchant and mesmerize many with its beauty and a host of other interesting activities. Being the focal points of Buddhism, the Buddhist monasteries together with the colorful paintings, giant sculptures, and many more would make a stunning must-visit attraction. However, this isn't all it is to make this place surreal.
With breathtaking landscapes, stunning lakes, magnificent mountains, trekking trails and so much more, Spiti Valley is definitely worth attention. The culture is a blend of Indian, Tibetan, and Buddhism, giving you a rich cultural heritage and traditions. This cold desert in the Himalayan promises to give you memories that will last you a lifetime. Read on for the list of interesting places to visit and things to do in Spiti for an unforgettable experience. 
Why Spiti Valley is a must visit
Here are reasons why Spiti Valley should be at the top of your priority as a tourist:
The oldest and most beautiful Monastery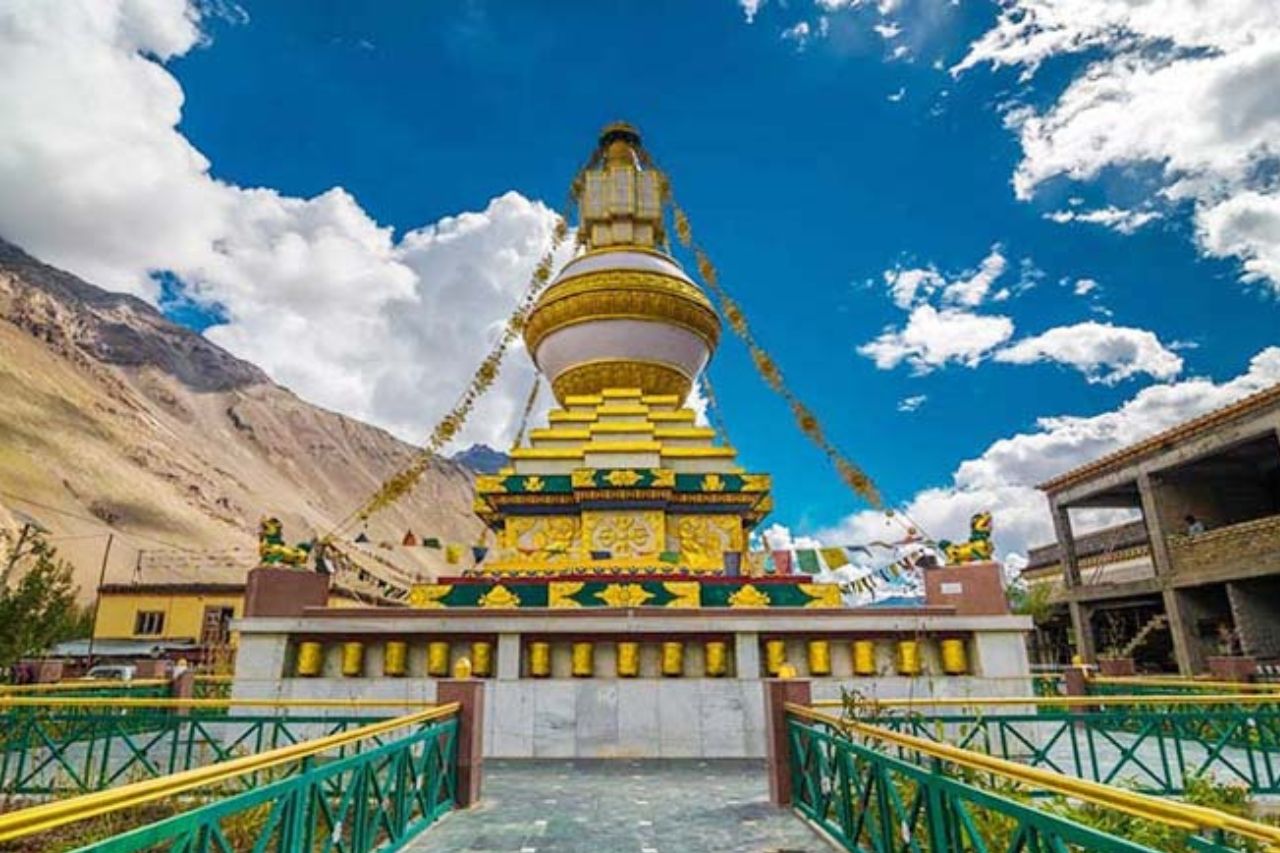 Spiti Valley boasts of the oldest yet most beautiful Monastery in India. Tabo monastery dated as far back as 996AD and that's more than a whopping 1000 years old. In fact, it has been declared by UNESCO a World heritage site. The key monastery is also the second highest monastery in the world with 4166 Meyers long. 
Key Monastery in Spiti Valley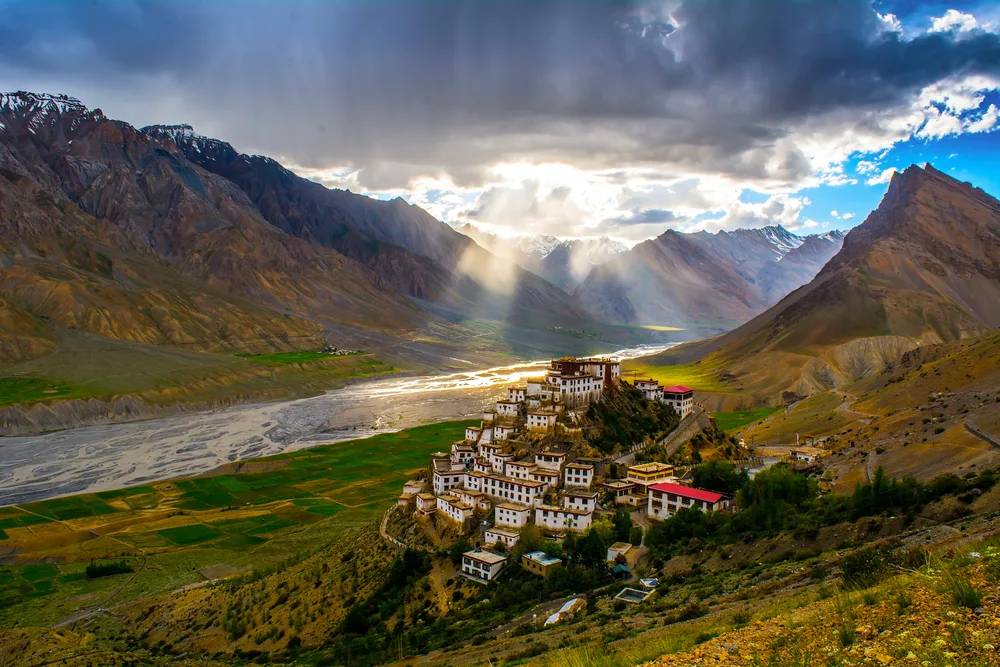 The Ki Monastery may be situated in the Spiti Valley in Central Asia. The Spiti Valley is a beautiful and remote area of Himachal Pradesh, India, nestled in the foothills of the Himalayas. Spiti, which means "The intermediate country," is the name given to the landmass that lies between Tibet and India. In which a cold desert mountain valley climate predominates throughout the year.
It is unknown when the key gompa (key monastery) was first established. A lot of individuals say the site is far older than when it was found in the 1100s CE. Initial monastic buildings were far more modest in size than the contemporary Kee Monastery. This Buddhist training center seems like a mystical monastery from a fairy tale due to the long history of fighting with the Mongol troops.
World's highest post office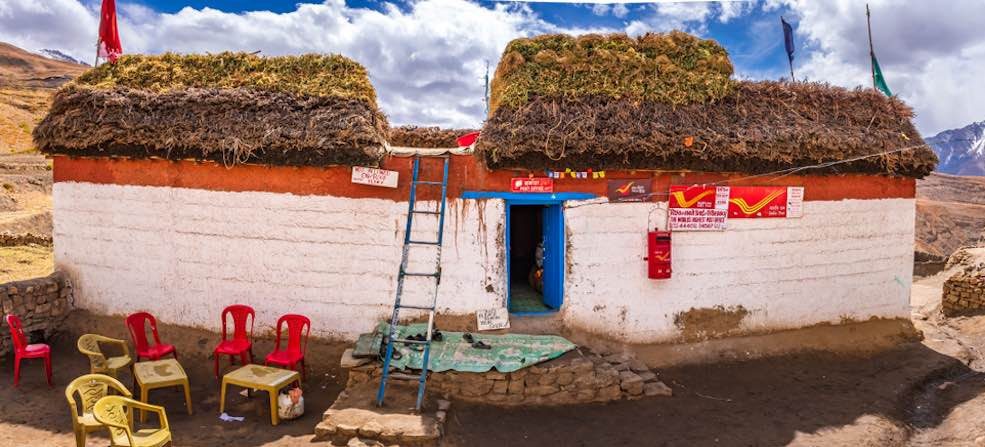 The world's highest post office with the highest polling station is found in Spiti Valley. Hikkim post is 14,500 feet tall. You will get a chance to visit this renowned post office and even send things to your loved ones. It also takes pride in having the world's highest village- komic.
Amchi system- the world of traditional medicine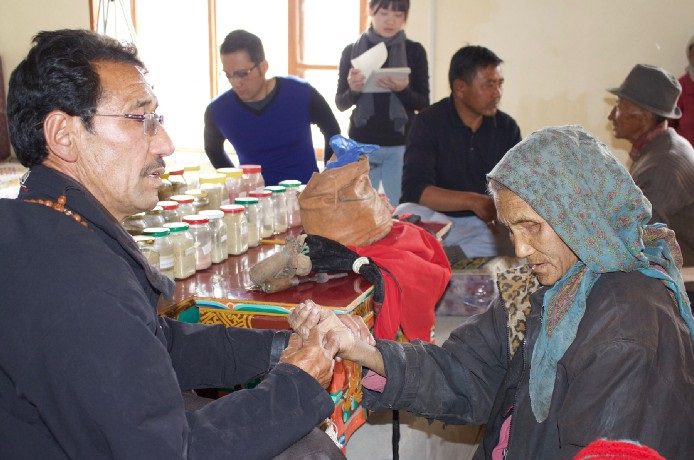 This region still has the traditional medicine system that has been saving lives for ages. The Amchis uses Tibetans' science of healing to diagnose and cure different complex diseases. On your visit, check out these doctors and get an in-depth insight into traditional medicine.
The rich heritage and culture of Spiti Valley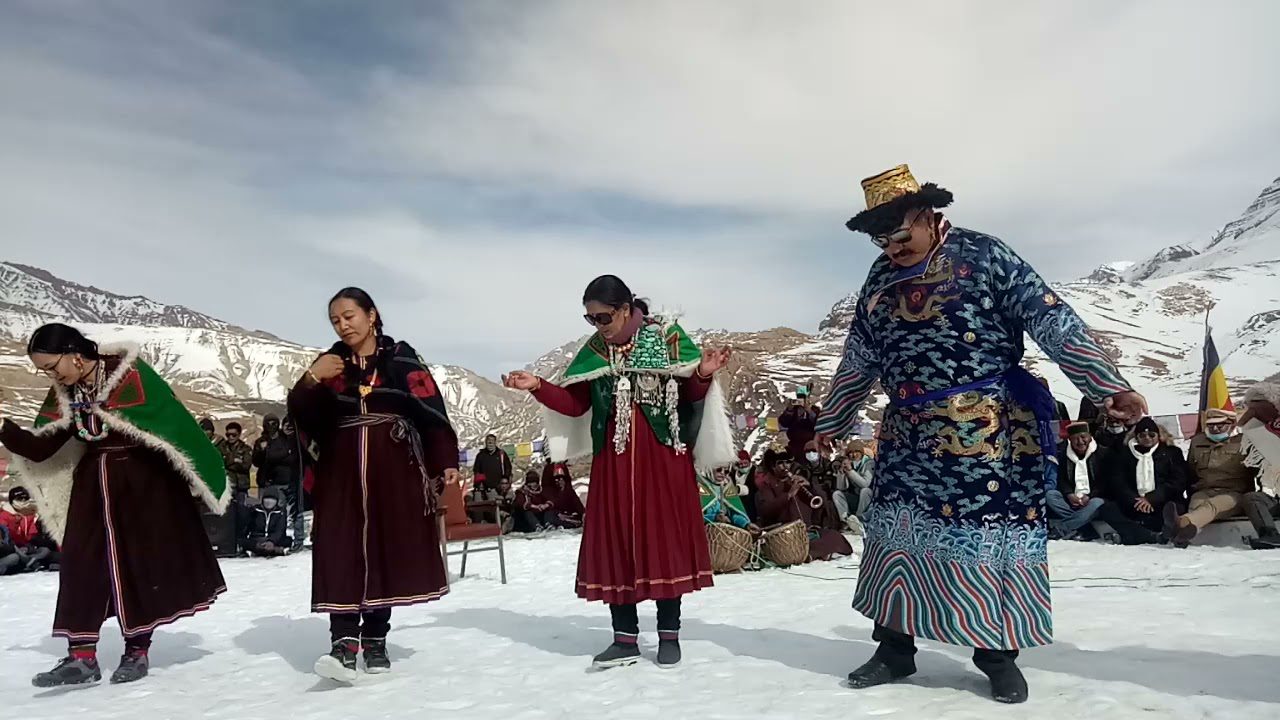 Spiti Valley might be a barren land but still full of ancient traditions and customs that have been preserved over the years. This can be seen in their dances, music, traditional songs, and beautiful art forms. One such is Zama pottery which creates beautiful works of art whether in vessels, utensils, or other household items. Cham also known as "the Devil dance" is very popular in Tibetan settlements in India because Buddhist monks practice it with great zeal, ritual, and merriment.
The Cham dance is a vibrant masked and costumed dance associated with some Tibetan Buddhist sects and Buddhist festivals. Monks perform traditional Tibetan musical instruments to accompany the dance. The dances frequently provide moral instruction about Karu (compassion) for sentient beings and are thought to bring merit to all who witness them.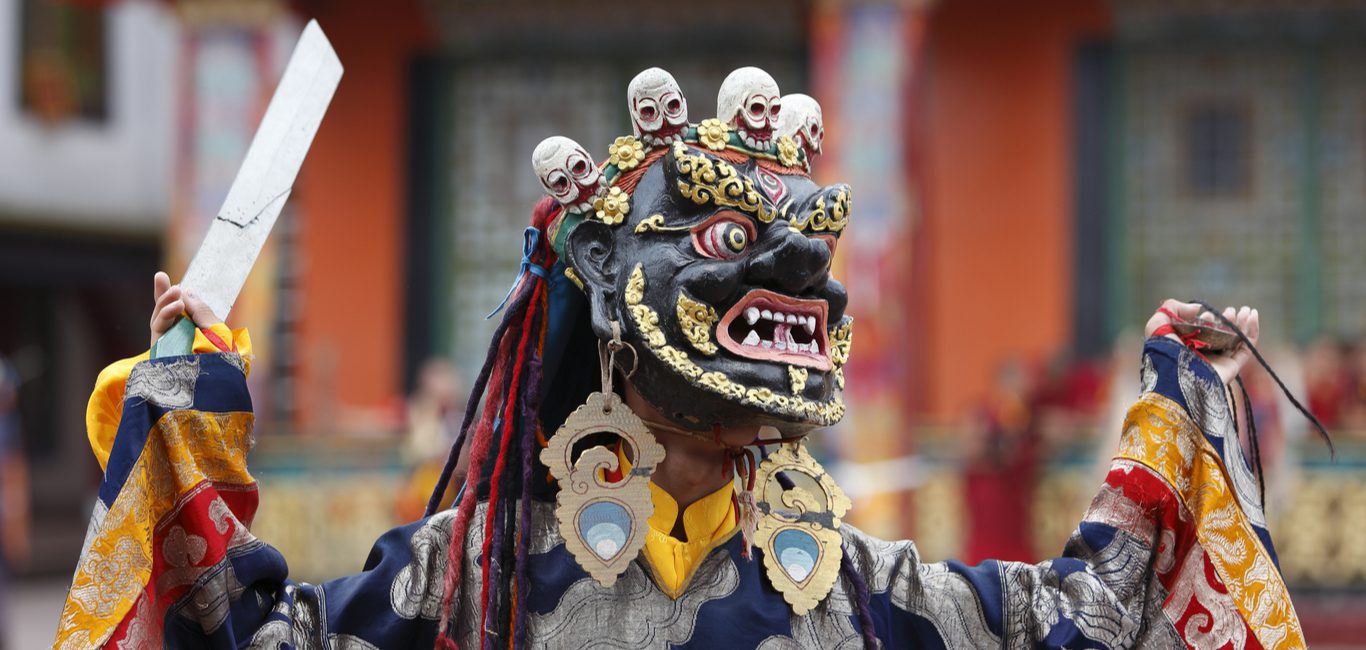 Perfect freshwater lakes
This region is also packed with the most beautiful lakes that are always ready to feed your eyes to satisfaction. Popular ones are ChandraTal lake, Suraj Tal, Dashir Tal, and Dhankar Lake.
The local cuisine of Spiti Valley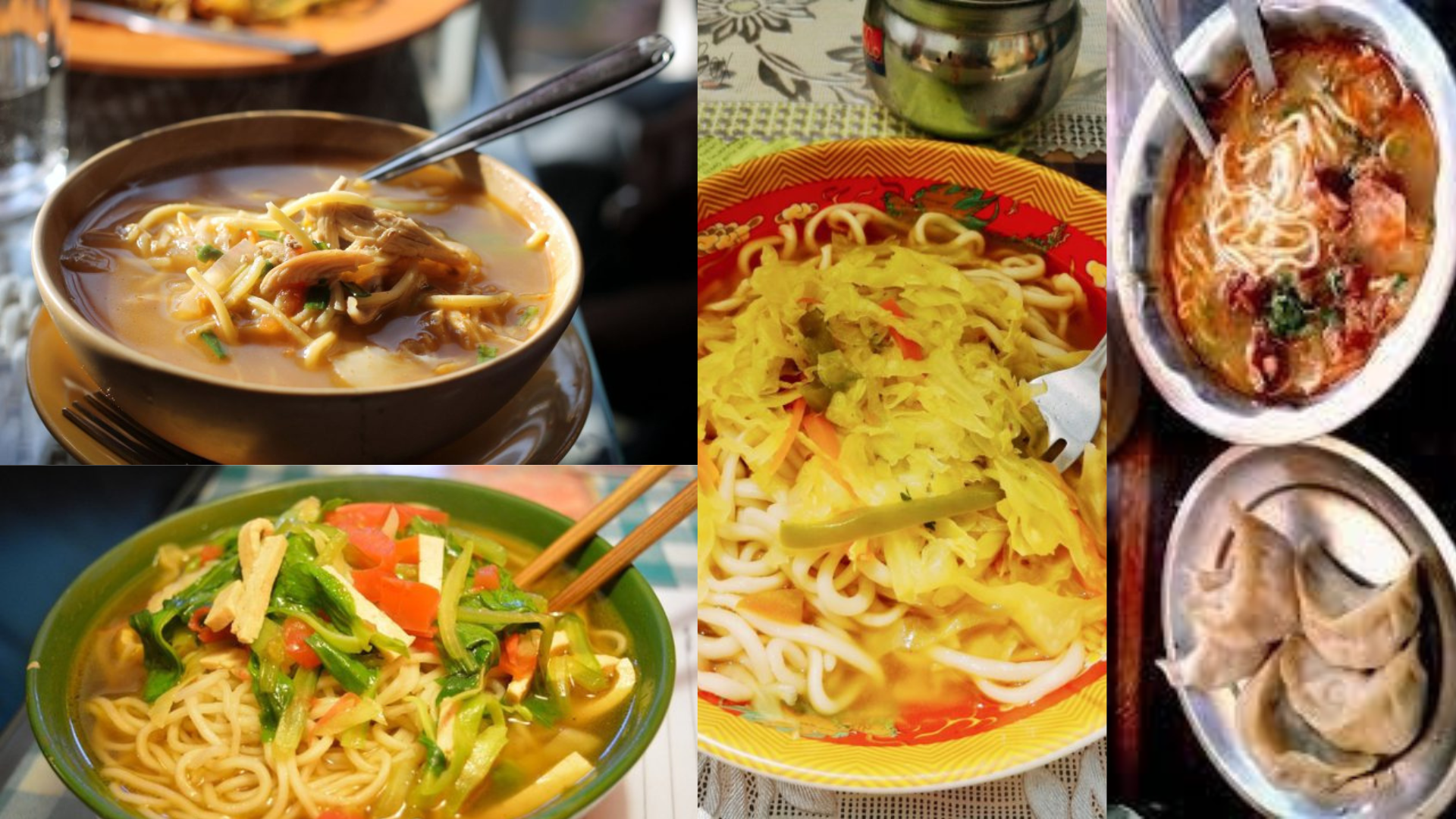 Spiti cuisine is a combo of Tibetan, Pahari, and Punjabi influences that created a perfect mix of mouth-watering meals.  Although, you will see more Tibetan food, North Indian food, and Israeli meal also makes it to the table. Some of the popular meals to savor during your stay include Momos, Thukpa, Churpe, and steamed dumplings. Top it off with local drinks such as  Chang (a locally made beer), and Arkah (a locally made whiskey).
How about the best time to go to Spiti Valley?
The best time to visit Spiti is during the months of March and June. From March through June, visitors to Spiti may enjoy comfortable weather (about 15 degrees Celsius). The cold months of Spiti are not for the faint of heart. The Manali-Kaza roadway is blocked during the winter, making vehicle travel more difficult. Going on a snow leopard hunt is one of the most thrilling things to do in the winter. You should attempt to postpone your journey to Spiti until after the monsoons have passed, since the continual heavy rains, subsequent landslides, and treacherous roads might seriously damper your holiday mood (July-September). If you want to visit Spiti in winter it should be the Spiti Winter expedition.
The Spiti Valley Winter Expedition is a must-do for any adventurer looking for a genuine Spiti Valley tour during the winter months. Winter arrives in Spiti in the first week of November and stays until the end of March. It's a cold and difficult time in the valley, making it difficult but also extremely rewarding!. It's often called different names by travel enthusiasts across the globe such as White Spiti, Winter Spiti 4×4, Spiti circuit, and Spiti Valley Trip-Snow Edition among the famous names.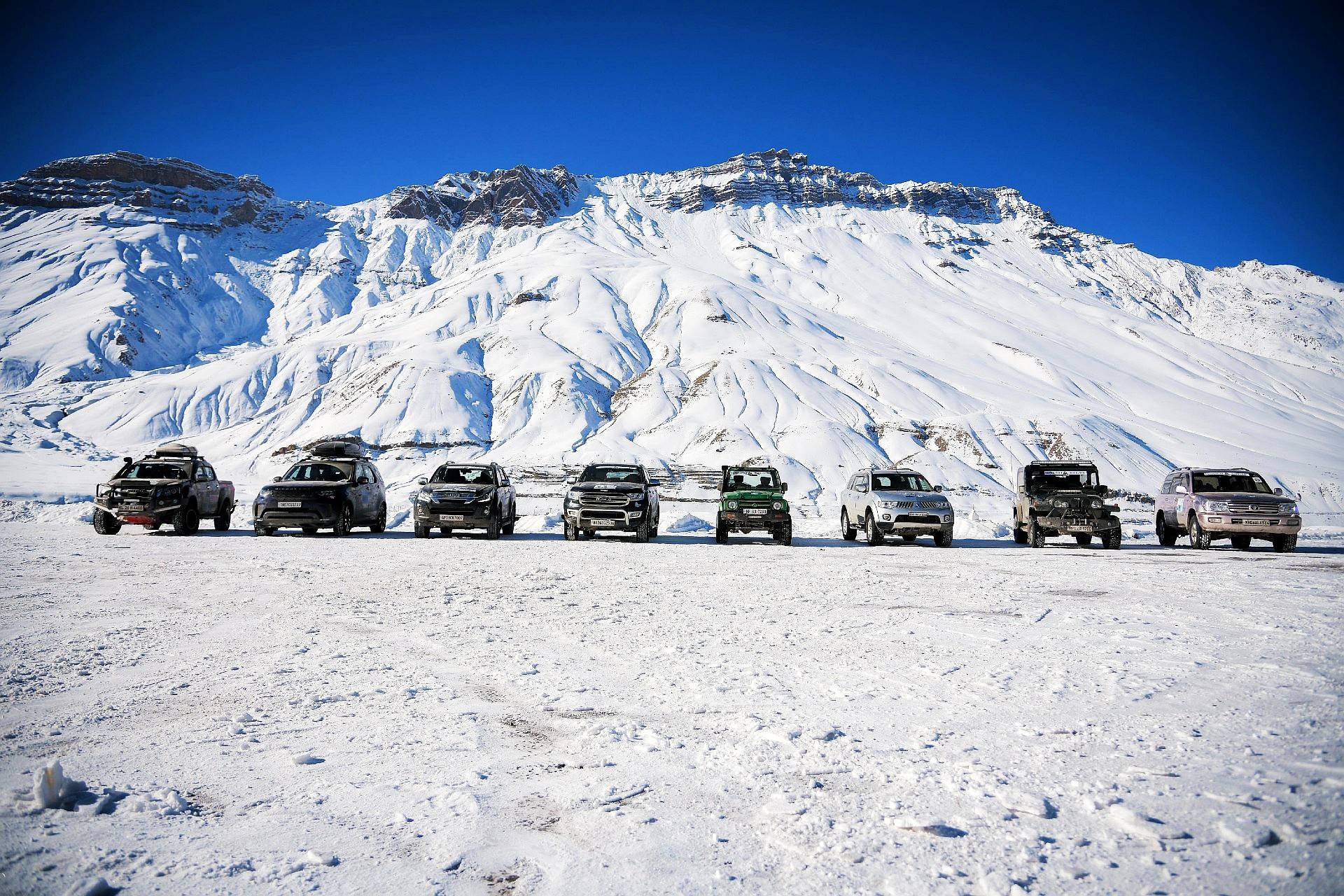 Due to heavy snowfall during these months, the famous Manali-Rohtang Pass-Kunzum La-Kaza road is closed. As a result, the only way to get to Spiti Valley is via the Hindustan-Tibet Highway (Shimla – Kalpa – Kaza). This road will be used both to enter and exit the Spiti Valley.
Interesting places to go and things to do
Buddhist monasteries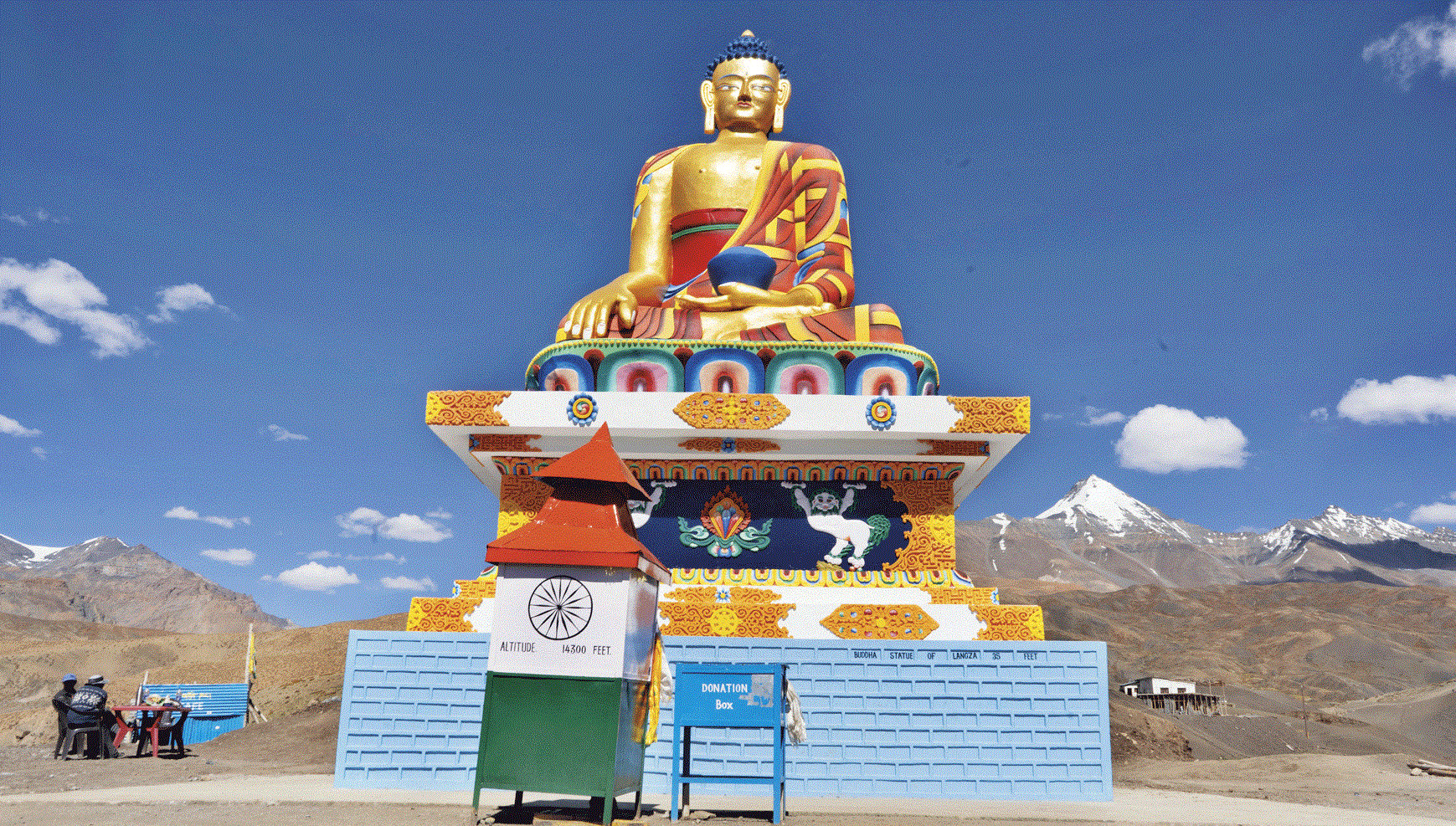 For a religious and cultural experience, the monasteries should be at the top of your bucket list. Almost every area has a monastery in Spiti and they are always welcoming to all world-weary travelers. From the architecture to the arts and artifacts, everything in there is beautiful to behold. 
Get lost in nature- Beautiful Lakes
Whether it is Nako or Chandra Tal lake, Deepak Tal, or  Chander Tal, taking a trip to any of the lakes is one of the most mesmerizing experiences you will never forget. Peaceful, heartwarming, beautiful, and simply a paradise. If you are looking to get wrapped up in the beauty of nature and be enveloped by its serenity, the lakeside is for you. Take your stay to the next level by camping by the lake and getting lost in the beauty of nature. 
Pin Valley National Park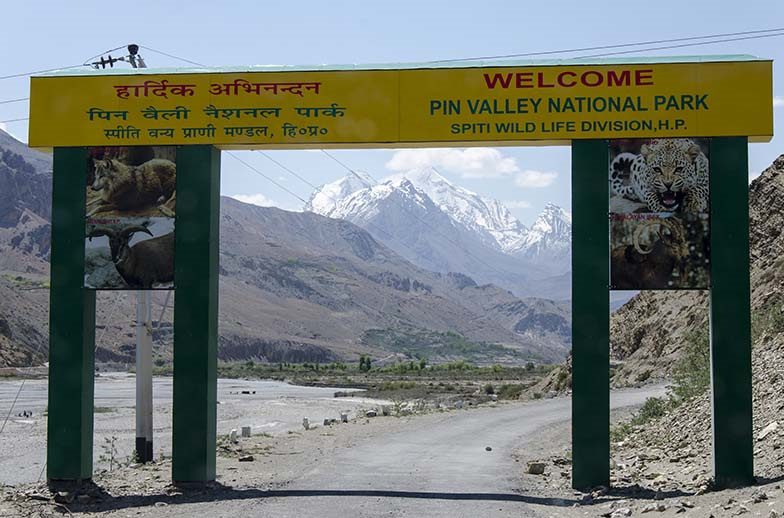 The gorgeous wildlife reserve houses the Himalayas Wolf pack, wild yaks, snow leopards, the Ibex, and many more. The snow-capped mountains that serve as a backdrop, colorful flowers, pristine outlook, peace, and silence all contributed to its magical look. This is a place for nature and animal lovers, photographers, adventurers, and anyone who just wants to come and enjoy the serenity and beauty.
Yak Safari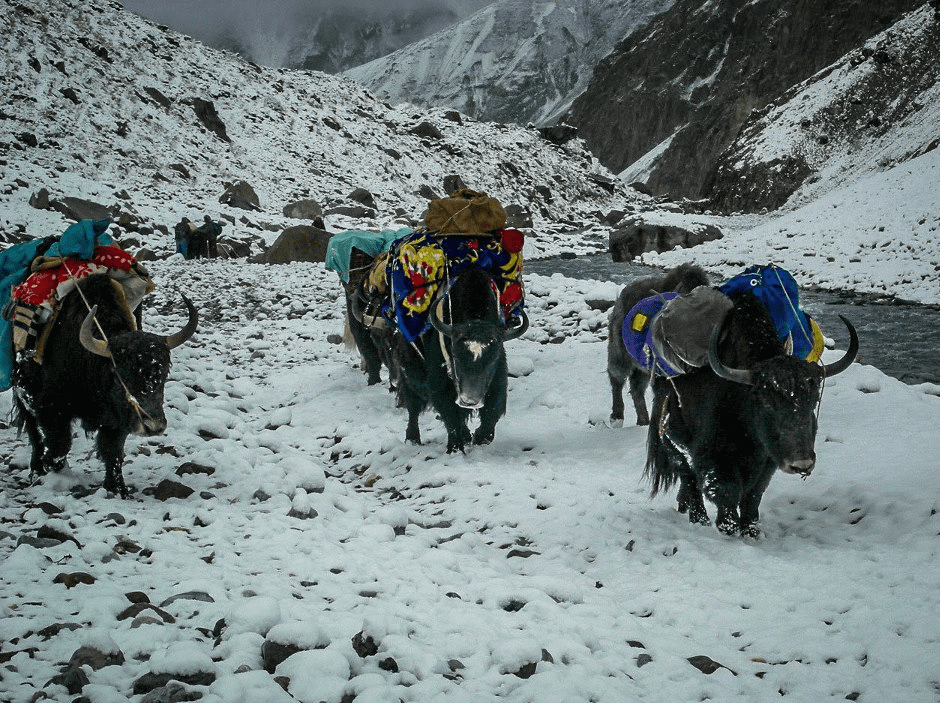 Yak safari is some of the most popular ways to enjoy this region and the soft airy animals are always there to welcome you on their backs. Many tourists find it thrilling to ride across the rough terrains of the Spiti Valley. Hence, if you want to have new adventurous activities, go for this local ride. 
Kaza Market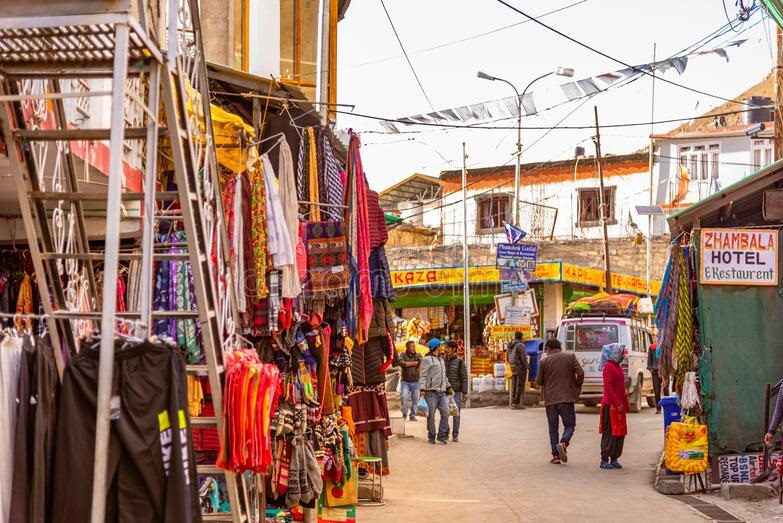 Your trip is never complete without visiting the main market. After all, this is where you will get all the handcrafted memoirs, traditional jewelry, sculptures, stones, and other cultural items that will serve as souvenirs of your great experience. You can also check out other items such as wools and clothing, household items, and any other thing that catches your fancy. Don't forget to nib on their favorite local sweets while having a good shopping experience. 
Fossil hunting in Spiti Valley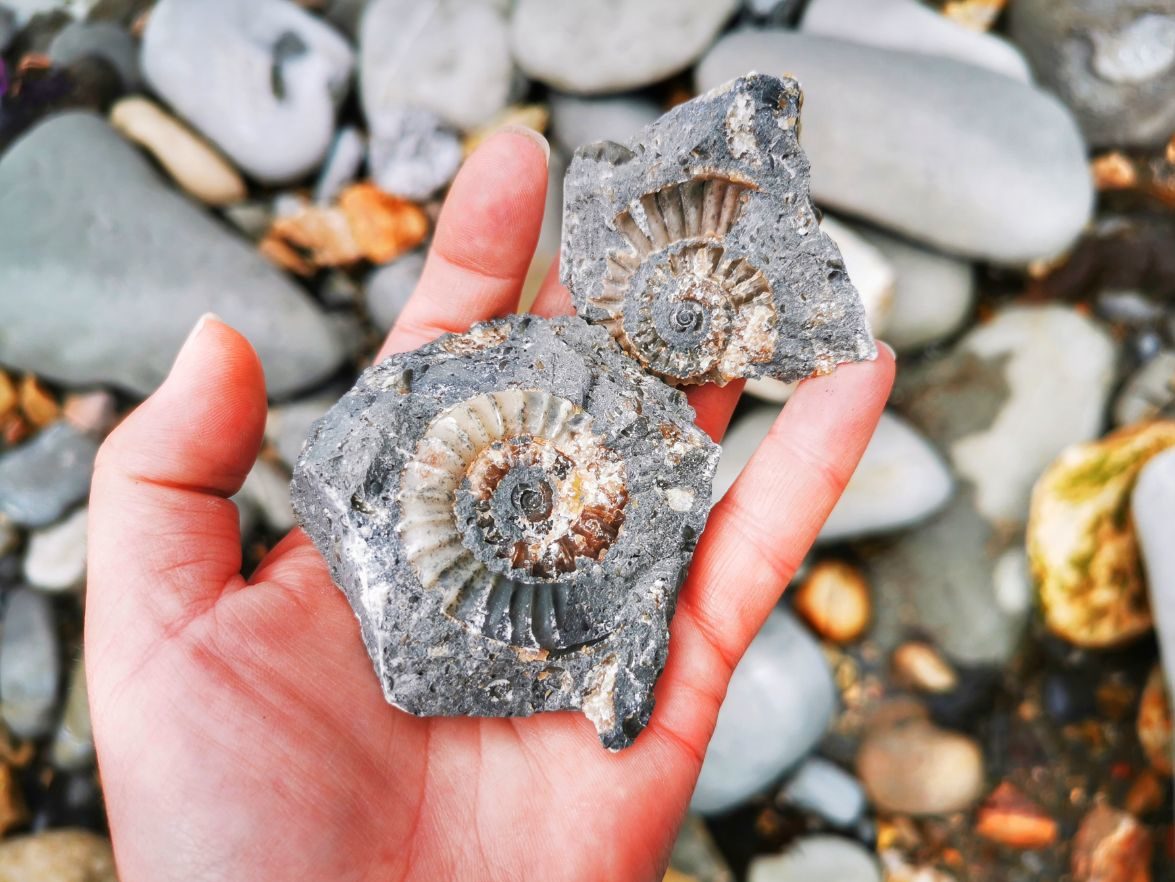 If you are a history or archaeology enthusiast, this is one activity you will definitely find exciting. The region is surrounded by fossils and there is a high chance you will find some that you can even take home. The locals call it "Chaudua " and sometimes sell them to tourists and passing travelers. When you find yourself in Spiti, partake in fossil hunting. This is another adventure the unique land has to offer. 
River Rafting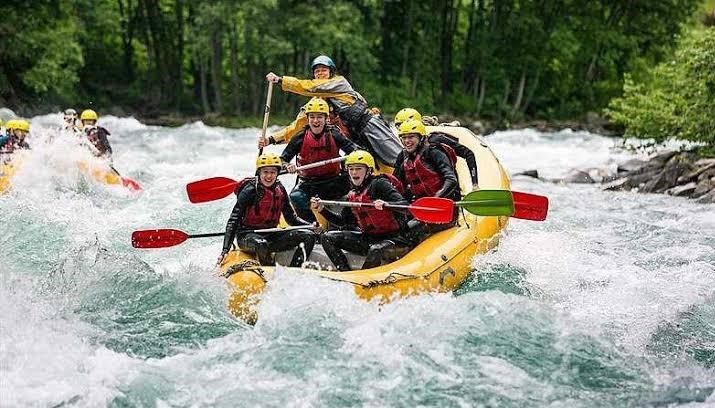 This is one of the best activities to do in Spiti. Riding the tides amidst the lush greenery, snow-packed mountains, and picturesque views is absolutely an experience of a lifetime. This will be an immense joy for adventure lovers and one that promises to be the ride of your life.