Dramatic Introduction to Public Relations!
Even when you are away from the workplace, you may keep your PR intelligence sharp by having a little bit of light fun, such as watching PR Movies. Even while public relations movies very rarely capture reality in their purest form, several PR movies have succeeded to give an extremely one-of-a-kind experience to professionals in the field of communication.
You can discover some tales that revolve around communications directors, spokespeople, or managers who represent celebrities or safeguard commercial interests or attempt to divert public attention away from crises.
There are films that assist outsiders to have a better grasp of the subject at hand. The public relations (PR) industry is the same way. Let's have a look at a few of these films on public relations that provide a solid introduction to the field.
List of Top 10 PR Movies of all time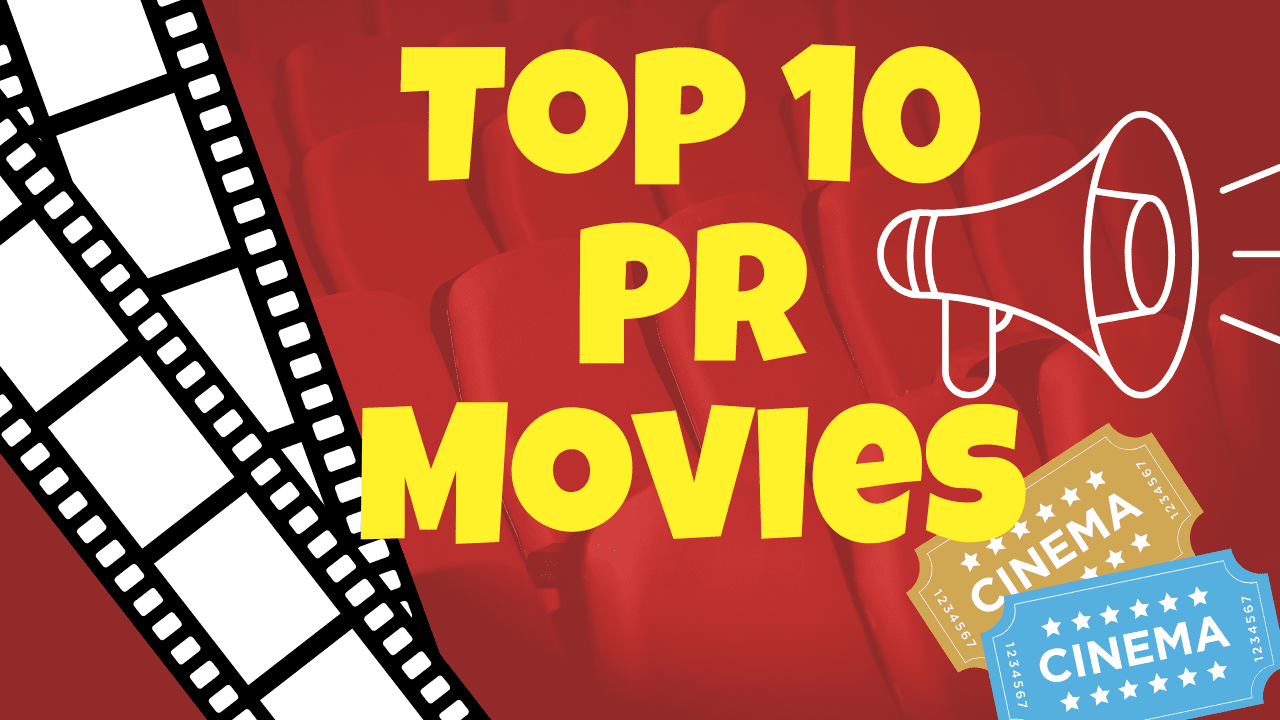 Thank You for Smoking (2005)
You can trust the praise that this film receives from the several top-ten lists that include it. A handsome American lobbyist for Big Tobacco is the protagonist of this tale. The whole film is a parody of the cigarette industry. The main character provides some insight into the advertising strategies, spin, and propaganda used by the cigarette industry.
Phone Booth (2002)
This film, which was directed by Joel Schumacher and has Colin Farrell in the major role, was produced by Paramount Pictures. Even though the main character, who works as a publicist, is only introduced briefly at the opening of the film Phone Booth, those who work in public relations should still see it as it is one of the iconic PR movies.
Several times during the film, his professional life is discussed in some detail. It is another film that you might watch in order to have some comprehension of the activities that are involved in working in public relations. Another one that should not be missed!
Glengarry Glen Ross (1992)
Among the best films ever produced, this one shows how the job can stifle people emotionally and mentally in myriad different ways. A small real estate agency has introduced a new sales competition for its agents. The best performer will get a Cadillac, the runner-up will receive a set of steak knives, and everyone else will be fired.
Alec Baldwin gives an eight-minute lecture that "inspires" a group of struggling real estate sellers and is one of the film's most memorable scenes. His specific use of AIDA is also covered in detail. This conversation alone merits the attention of public relations professionals everywhere.
Network (1976)
The best picture winner "Network" is about a TV news anchor who causes a controversy just before he retires. The event he had planned was a huge success, garnering a lot of attention and high ratings. Get ready for a tale about the grim reality television industry and all its filthy little secrets.
Wag the Dog (1997)
The movie Wag the Dog illustrates the impact that PR may have on its target demographic. The narrative demonstrates how a collaborative effort may shift the focus of attention. Robert De Niro's character, a political adviser, instigates a fictional but elaborately captured war in Albania in response to a problem involving the President of the United States. It's shocking how simple it is to manipulate people into doing what you want them to do in a movie.
Citizen Kane (1941)
Based on the real-life "yellow journalism" pioneer William Randolph Hearst, who engaged in unethical practices during his epic newspaper battle with Joseph Pulitzer, Citizen Kane depicts the narrative of Charles Foster Kane. Possibly this film sheds light on the thought processes of some of today's media tycoons.
Jerry Maguire (1996)
You can't have a list of PR movies without missing the iconic Tom Cruise film. All of us in public relations can learn something from this fantastic film, from the wisdom of the iconic "Show Me the Money" lines to the lessons learned from dealing with other agencies who are after their customers to the importance of working hard for one's clients and pushing them on marketing.
The Candidate (1972)
This fantastic film by Peter Boyle is yet another example of public relations in movies about American elections, pitting an outsider against a seasoned professional. This is a fantastic example of crafting an authentic narrative out of little information and a strong will to achieve.
Frost/Nixon (2008)
If you are a spokesperson or are in the process of becoming one, you really must watch this. When Richard Nixon resigned as President in the wake of the Watergate incident, British journalist David Frost was given an exclusive interview with the former president. Both examples illustrate a very intelligent conversational path. This interview perfectly exemplifies the value of having knowledgeable spokespeople.
Sweet Smell of Success (1957)
Last on the list but yet one of the best Pr Movies of all time. The 1957 film Sweet Smell of Success was deemed "culturally, historically, or aesthetically important" by the Library of Congress and preserved in the United States National Film Registry in 1993. The video focuses on the friendship between a gossip columnist and the CEO of a public relations firm, highlighting the intimate ties that exist between journalists and public relations professionals.
Bottom Line
So, there you have it! These examples show how public relations (PR) technologies were employed in the realm of large money, but here's why your company concept also requires PR and a good content marketing plan.
Movies on public relations may be entertaining and instructive if seen with an open mind and an appreciation for irony, even if they don't always provide a rosy picture of the profession. You can search for a PR movies app on Google play store or Apple app store if you want to check its latest additions. In addition, you can search for prmovies.com or prmovies co on the internet to watch PR movies.
We hope this list gives some idea of what the job of a public relations professional looks like!