Whether business trends or industry news, the magazine is a one-stop solution to keep yourself updated with the best information around the globe. Be it a keen reader, sports lover, or business expert, the magazine is an excellent source of information for people from all walks of life with different interests.
From keeping you informed about the world to improving your knowledge, and reducing stress, reading a magazine offers a whole host of benefits. Moreover, it provides national and international news and updates on business, fashion, sports, politics, lifestyles, and other areas. 
The market is flooded with a wide variety of US magazines. However, not every magazine offers true information. No worries!
Herein, we are sharing a list of the top 6 US magazines that should be on your reading bucket list. 
Best US Magazines To Read
Stay informed about every national and international news and trend across the world with People. People is one of the most read and famous American weekly magazines that offers high-quality and engaging content on different subjects. This includes entertainment, sports, movies, lifestyle, fashion, beauty, and many more. It mainly offers content related to celebrities and human-interest stories. 
From skincare routines to beauty tips, celebrity stories, and travel news, there is abundant information available on this platform.
In fact, it is one of the top US magazines with the largest audience. You will be surprised to know that in October 2005, the Advertising Age named People "Magazine of the Year" for excellence in editorial, circulation, and advertising. Apart from the best news and stories, People is mainly loved for its yearly special releases naming the "World's Most Beautiful", "Best & Worst Dressed", and "Sexiest Man Alive".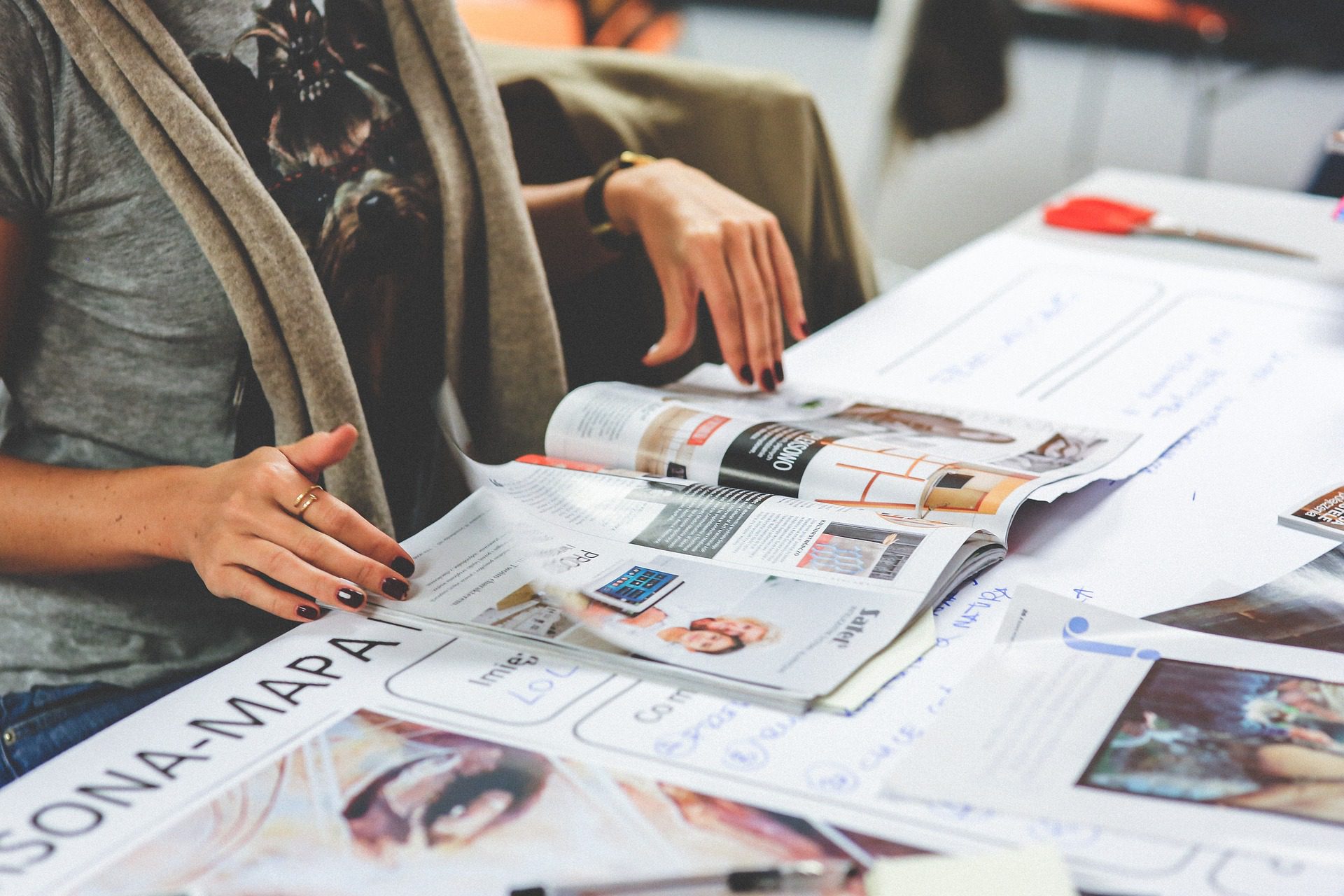 The next on the list is Good Housekeeping. Introduced on May 2, 1885, Good Housekeeping is another well-known US magazine delivering a great quantity of high-quality content. From delicious recipes to skincare tips, beauty products, relationship advice, podcast recommendations, holiday ideas, and gift suggestions, the magazine is loaded with a vast variety of content. So, you will never run out of reading options.
From experienced editors to engineers, scientists, and product analysts, the company employs the finest team of experts who work day and night to come up with the most useful ideas and information to attract and engage readers. 
Whether a student, housewife, or business owner, the platform serves as the best source of information and entertainment for everyone. 
Allrecipes – US Magazines
Do you have a knack for cooking? Love to experiment with new dishes? Want to improve your cooking skills? If yes, then we can help.
Allrecipes is a one-stop platform connecting home cooks with the most creative minds— other home cooks. It is the world's leading digital food brand providing trusted resources. From kitchen tips to product reviews, delicious recipes, lunch ideas, and food stories, this platform is a haven for both food lovers and home cooks. This means you will never fall short on breakfast, lunch, or dinner recipe ideas.
Moreover, this food magazine offers you the flexibility to read, publish, and get connected to cooking experts across the globe. You can even publish recipes, photos, ratings, reviews, and videos. 
Are you a die-hard sports fan? Have a keen interest in different types of sports news? Then, you are at the right place. Sports Illustrated is an ideal sports magazine to cater to all your sports needs. The channel offers a full dose of sports entertainment, including highlights, trending news, top stories, and the latest updates. 
Keep yourself updated with news related to NFL, NBA, MLB, NCAAF, Soccer, Golf, NHL, and many other sports.
Country Living is another top-class US magazine focusing on lifestyle and home content. The platform equips readers with every type of information from design ideas to landscaping advice, home decor tips, home maintenance tips, shopping guides, and a lot more. You ask for it and they have got it.  
The brand has everything from years of experience, in-depth knowledge, and an expert team of professionals to deliver top-quality content. So what are you thinking? Subscribe now and stay updated. 
Cosmopolitan is one of the most popular US magazines that needs no introduction. It is one of the women's favorite fashion and entertainment magazines featuring content like sex tips, celebrity news, relationship advice, beauty tutorials, fashion trends, and more.
You can find exclusive and interesting content on travel, food, politics, lifestyle, astrology, relationship, beauty, entertainment, and celebrities. 
Let's Wrap Up
Apart from the above, Taste of Home, US Weekly, and Better Homes And Gardens are some of the other top US magazines that should be part of your reading list.
What are you waiting for? Subscribe to the magazine that caters to your reading requirements and get ahead of every news and trend across the world. All you need is a cup of hot coffee and a peaceful corner to have a wonderful reading experience.