The USA has seen a dramatic drop in church attendance over the past few years. Churches are struggling to survive. While it's tempting to blame church leaders, national politics, and secular culture for declining the scriptural influence in today's society, we must reflect on our own lack of selflessness, commitment, and evangelical urgency. Pastors come and go, but it's you- the members, parishioners, and congregants that make up a church's identity.
As for the church leaders, it's time to revive. In today's modern era, it's crucial for churches in a predicament to embrace innovation. Here's what your church can do to bring about revitalization:
Remember Your Purpose
Church members need to remind everyone to pray and love spread the gospel, and teach God's word. You must expand your ministry and use new tools and ideas to revive the congregation. Create new programs to engage your audience. Consider what interests them and use those tools to draw their attention toward the word of God.
Reach Out To the Audience
You must organize your outreach to let more people join your ministry. Use technology and social media platforms to attract your audience. Gone are the days when a church merely relied upon physical sermons to spread the love of God. Church members should now utilize innovative solutions like Facebook, Instagram, and Twitter to engage the public. Let them feel the positive spirit through platforms that best interest them.
Consider Online Streaming
Many churches across the US have adopted the practice of live streaming church sermons. Church insurance companies also claim that online sermons have significantly increased the attendance rate of Christians. It closes the gap of physical worship and allows all home-bound individuals to participate equally. Whether a church is in Ohio or Washington, it can spread God's message across the world.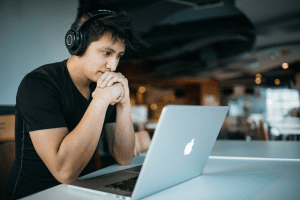 Live streaming is also a great way to expand your network. It allows more people to learn about your goal and brings more volunteers, donors, and employees to work for your cause. Thus, utilize online streaming via YouTube to cater to a wider audience. With billions of users on this platform, your church can attract people from various age groups. Live streaming is an effective way to instill God's love among the youth, specifically.
Consider Church Insurance
Many churches struggle due to fraud and mismanagement from their team. One major reason for the lack of attendees in a church is because of its poor reputation. Sexual abuse, emotional distress, class action, and extortion allegations are some instances. These incidents put off the general public from contributing to your noble cause. Therefore, churches need a proper strategy, a well-devised plan, to cover for the losses of those who suffered within the church's premises. Consider church liability insurance and worker's compensation insurance to cover the financial loss or bodily injuries of your volunteers, members, and employees.
Use Digital Media
Whether you're delivering a physical sermon or preaching online, use photographs, graphic designs, and videos to help your audience understand the gospel better. Research suggests that people retain more information if it comes with relevant images. Therefore, encourage and teach the general public using the various digital media resources.
Encourage People Through Spotify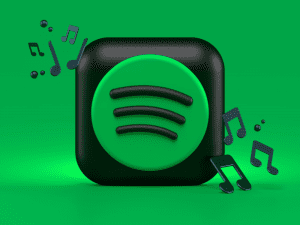 A great way to motivate people to continue their worship outside of service is by providing them with worship songs on Spotify. This innovative and simple technique will help both the congregation and your church. All you have to do is create a Spotify account, make a playlist of the songs played during service, and share the link on your social media pages. This will help uplift your congregation's spirits whether they're listening to the music at home, at the gym, or in their car. The best part of using Spotify is that it's free and can help you encourage your audience.
Retweetable Sermons
The retweet is the new 'Amen' in the 21st century. Nowadays, people love to share everything on social media platforms, including your pastor's sermon points. If a sermon resonates with someone in your congregation, they'd likely want to share the message with their friends and family. Thus, hire a reliable social media coordinator for your church to live-tweet the major sermon points on your church's Facebook and Twitter accounts. This will allow the audience to share your message with a simple click.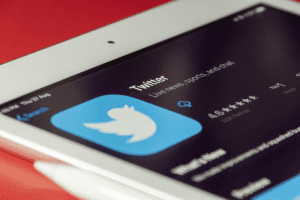 Learn from Your Mistakes
Public perception matters. Your church's reputation can affect its accountability, commitment, and progress. Instead of losing hope, learn from your mistakes and consider the congregation's feedback to rebuild your church's reputation. Invite suggestions from your team members, employees, volunteers, etc., and reflect on criticism positively. Let the community inform you of your shortcomings through emails, text messages, and social media. Register complaints and resolve issues to help revive your church.