When it comes to wig-wearing, most people think of fashion and beauty first. However, there is a much more serious side to wigs – one that you don't see in everyday life. Whether due to chemotherapy treatment or some other medical condition, thousands of individuals are turning to wigs for medical reasons every year.
In this post, we'll be exploring the various ways wearing a wig can positively affect your well-being and provide invaluable peace of mind if you're silently suffering through hair loss due to medical conditions. Thanks for joining us on this important journey!
Medical Conditions Requiring Wigs
Wigs are often used to provide someone with a more natural-looking appearance when they're experiencing medical conditions that result in hair loss. Alopecia, a common autoimmune disorder, is responsible for the most widespread form of hair loss, and those who suffer from it will likely opt for a wig over more time-consuming treatment options.
Additionally, wigs can be used by people undergoing chemotherapy for cancer treatments, as the drugs and transmission of radiation can often cause complete baldness or patchy areas of hair loss. It's important to recognize that wigs may also be necessary due to other medical conditions as well, such as lupus or even severe burns. In these cases, it's paramount that the individual wear protective headgear or clothing while out in the sun – to cover their wig – as scalp damage can occur due to exposure to their skin.
Different Types of Wigs
Shopping for a wig doesn't have to be complicated! There are hundreds of different styles and colors available today DreamingHair, from cartoonish colors to classic looks. Synthetic wigs are the most affordable and easy to maintain, while natural human hair provides the most realistic and long-lasting look. For someone looking for less maintenance, Human hair lace wigs provide an undetectable hairline with natural movement. Finding the right type of wig can be intimidating at first, but it's important to take your time and find something that's right for you. With so many options, there is sure to be one that fits your unique style!
Select the Right Wig
When selecting the right wig size, color, and style to meet your needs, there are a few important things to consider. Choose a size that is close to your natural hairline so it looks as though it is growing naturally from your scalp. When it comes to color, try to match the color of your existing hair or select something complementary – consider even trying out different shades that you may not have previously looked good in before!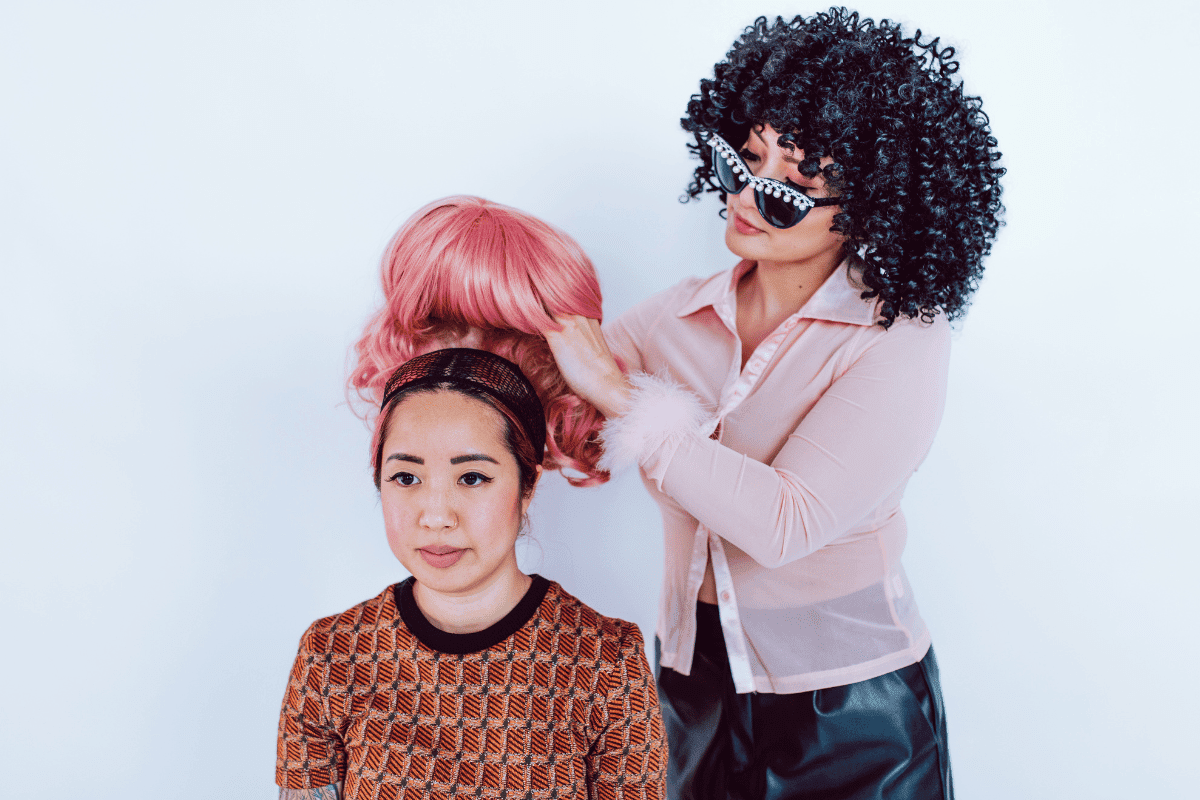 Finally, with style in mind, think about picking a cut that is most flattering for your face shape so you'll feel good wearing it. With these things in mind, you're sure to make a selection that meets your needs perfectly!
Key Features When Purchasing a Wig
When considering a wig purchase, it is important to look at several key features. The first is the type of hair used. Synthetic wigs are a lot less expensive and generally easier to take care of, but human hair wigs offer the most natural-looking result and can also be styled with heat tools if desired. Cap construction plays an important part in providing a comfortable fit and creating realistic-looking volume.
Standard caps attempt to mimic the natural scalp shape, whereas capless units have open wefts for better air circulation but lack fullness. Lastly, different wig sizes provide various coverage options, so make sure to check that the circumference matches your head size for the best fit.
Tips to Take Care of Your Wig
Wigs can help you look your best and can be great investments to boost your confidence, as long as they are taken care of properly. To get the most out of your wig, try using gentle products when washing it like mild shampoo and cold water. A wide-tooth comb is preferable for detangling the synthetic fiber rather than a brush so that the wig does not shed. When drying, blot it with a towel and leave it to dry naturally.
If it needs to be styled, avoid heat styling tools to reduce damage – use rollers or buns instead and give your hair proper time to rest in between wearings. With these simple tips, you can keep wearing your favorite wig confidently with beautiful results.
Ways to Find Financial Assistance to Purchase a Wig
Purchasing a wig can be an expensive endeavor just like purchasing a Nespresso compatible coffee capsule filling machines, but there are ways to get financial assistance to cover the costs. One option is to check into grants from cancer foundations or organizations that fund wigs for those undergoing hair loss. Most of these foundations have online forms that are easy to fill out and explain your financial situation.
Another option is to research social service organizations in your area as many of them offer programs or services specifically for covering expenses associated with medical treatments like purchasing a wig – they will usually require information like proof of income and other qualifications before they can approve benefits.
Another great way to find help if you're struggling financially is through crowd-funding platforms, where supporters around the world can donate small amounts of money which add up over time to cover the costs.
Lastly, there are non-profit organizations dedicated solely to providing wigs free of charge; although you may need a medical referral in order to be eligible as each organization's criteria differs widely. Finding financial assistance when buying a wig doesn't have to be difficult if you know where to look.
As we've discussed in this blog post, it is important to consider a wig if you are dealing with medical hair loss. Wigs come in many different styles and sizes, giving you the chance to find something that is perfect for your needs. When making a purchase decision, it is important to pay close attention to size, color, and style as well as consider additional features such as breathability and comfort level. Taking care of a wig once purchased is essential for maintaining its shape, shine, and longevity so make sure you keep up with cleaning and styling routines. Lastly, there are various sources out there that offer financial assistance which could make the purchase of a wig easier if you are on a tight budget. We hope this blog post has been helpful in providing useful information to make your decision an informed one.