Fashion is one of the biggest industries with a huge impact on our society. From fashion content creators to photographers, 1 out of 6 people is said to have worked in some aspect of the fashion world. Hence, this multi-billion dollar industry is one of the biggest employers across the globe. 
At the center of this industry lies fashion journalism. Fashion and journalism are interconnected. The media has played a huge role in creating brand awareness and boosting the industry. While many more journalists are than ever rising up to keep the industry evolving and growing.  Social media is one powerful tool that is revolutionising the industry at an all-time high.
Decades ago, the magazine was the bible of fashion inspiration and trends. The game has changed and many brands are leveraging these platforms to cater to the needs of a digital-driven audience. Fashion publication is just a click away and with many fashion influencers, experienced designers, and industry leaders flooding the internet, the industry has become more competitive than ever. If you are considering a career in this niche, keep reading to find out all that it entails.
What is Fashion Journalism?
Fashion journalism encapsulates the hottest, latest, trends in the world of fashion. It covers the different aspects of the industry including the origin, the roles in society, fashion news, designer collaborations, events, and many more. Fashion journalism has gone beyond traditional magazines and newspapers. The digital age has brought about online fashion magazines, websites, blogs, eBooks, and many more.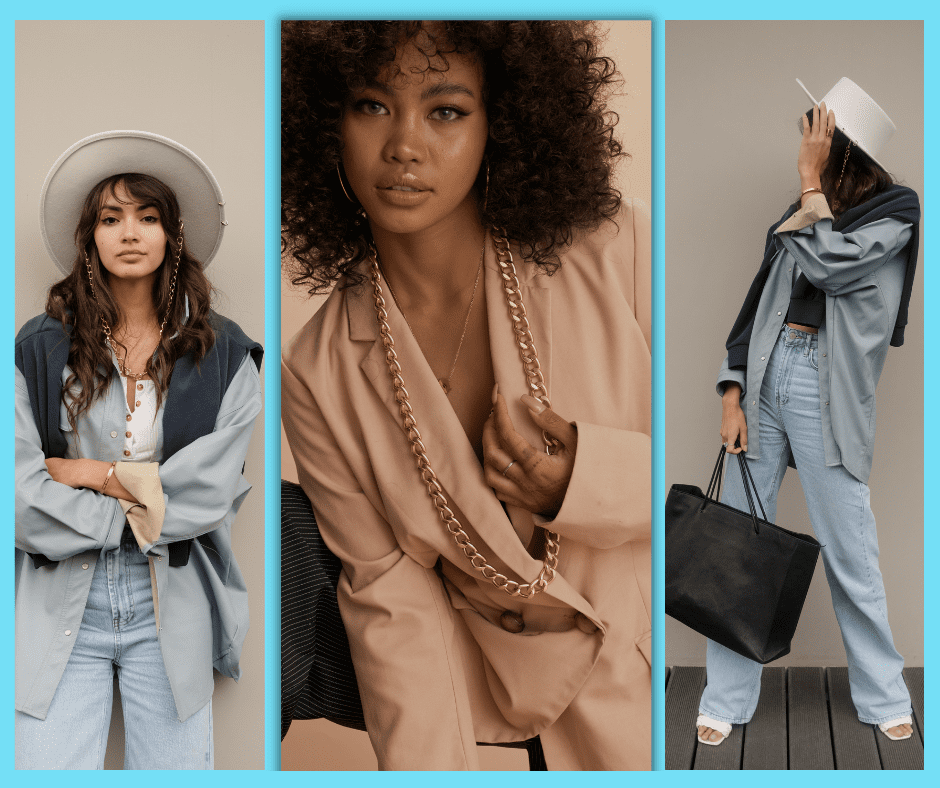 Fashion journalism has a lot of depth that goes beyond clothing and styling. That is why fashion Journalists should have the zeal, the passion, and the creativity to bring the hidden beauty of fashion to light. They have to put their all into researching, writing, and editing to bring to the audience all that's transcending in the world of fashion. As the industry is always evolving, a fashion journalist needs to keep abreast of the trends and stay up-to-date with the latest.
They understand the origin of fashion, where it's coming from, where it is and where it's going. This doesn't work that can be done solo. A fashion journalist network and collaborate with others, including designers, photographers, and stylists among others to get work done. If they aren't attending a fashion show, they are interviewing fashion designers. The aim is simply to be armed with the right information to give to the audience. As a journalist, one can work alone as a freelancer or bang a great job with a fashion publication. 
Careers in Fashion Journalism
The industry is very vast and it's topping the chart when it comes to the most highly paid, highly influential, and most promising field. Hence, there are several fields to choose from if you are considering a career in fashion journalism. 
Fashion Writers: These are the people who bring every piece of information going on in the fashion world to the table. They research fashion trends and ensure up-to-minute fashion news. They are required to attend fashion shows and events, interview the movers and shakers of the industry as well as celebrities and write factual content. They provide content for print, electronic as well as online platforms. Fashion writers can work as a freelancer providing publications to various fashion agencies and organisations. Or as part of a team for a television show, fashion company, public relations firm, and much more. 
Fashion Editors: The editors put on their critical eyes to analyze what was presented by writers and make necessary corrections to ensure the content is suitable in terms of styles, and format for the audience. Contents that are top-notch, creative, and engaging are what catch and sustain audience attention and this is what editors seek to achieve. Their roles embody a lot of responsibilities as they work to manage all contents within the organisation. 
Fashion Photographers: Bring fashion content alive with images and pictures. Their role is to capture the editor's intention with visually pleasing content. They work with models, editors, and fashion designers to conceptualise and shoot photos that showcase fashion in exciting and memorable ways.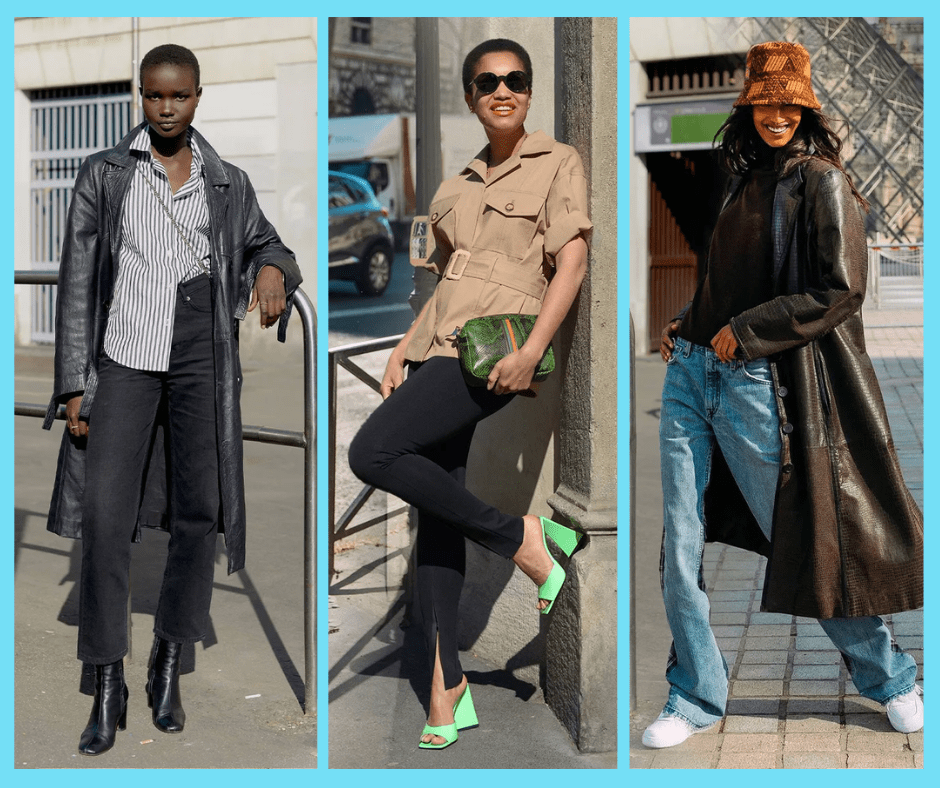 Fashion Bloggers: With the rise in social media came influencers and fashion content creators who are also changing the game in the industry. Fashion bloggers offer tips on everything fashion- ideas and inspirations, styling tips, reviews on clothes and products, best brands to shop from, and updates on fashion trends. They truly have a great influence on how and what people wear. 
Fashion Publicists: This is everything that has to do with public relations in fashion. They promote awareness about a brand, product, or publication house and also ensure they have a positive image in the public. They find innovative ways to capture the public's attention and build interest in products or brand names. They collaborate with fashion editors, influencers, celebrities, designers, and models in order to leverage the relationships in garnering public attention and gaining ground. They also write press releases for televisions, radio, magazines, social media platforms, websites, and many more. 
Top Fashion Journalists, You Need to Know
Many have already carved their way in this huge industry and their success stories are something to reckon with. If fashion journalist is a career you are interested in, here are the world's top fashion journalists you need to know: 
Robin Givhan: The top fashion critic of all time is Robin Givhan and the one and only Pulitzer Prize winner in the field. She has worked at The Washington Post for years including other various fashion magazines such as Vogue magazine, Newsweek/Daily Beast, and the Detroit Free Press. Her smart fashion criticism, sharp evaluation, and sweet aesthetic of writing are something to look up to. 
Anna Wintour: Another legendary fashion stylist serving as Vogue editor-in-chief since 1988. She is making a huge statement in the industry and has contributed immensely to the growth of the organisation. She is well known for helping young women's voices be heard in fashion and bolstering their fashion careers. Fashion for her goes beyond passion or hobby but a way of life. 
Suzy Menkes: Suzy Menkes is also one of the most popular figures in the industry grown to be one of the most fearless, confident, and respected figures. Being a critic, she is known for her strong and independent ideas and point of view. She worked with The International Herald Tribune for 26 years but she is now an Editor of Vogue International, for 23 editions of Vogue online, covering fashion worldwide.
Carine Roitfeld: Another world-leading fashion journalist is Carine Roitfeld who was formerly a fashion model and writer. She worked as an editor-in-chief of Vogue Paris and later on joined Harper's BAZAAR as the global fashion director. She is currently the founder and editor-in-chief of CR Fashion Book, the biannual magazine, a creative talent agency CR Studio, and she recently launched Carine Roitfeld Parfumes. She is no doubt a bunch of talents, creativity, and all things "fashion".
Glenda Bailey: Former editor-in-chief of Bazaar for two decades, Glenda Bailey has garnered international acclaim for her profession. With her high fashion intelligence and leadership skills, she has contributed immensely to the magazine's growth and even helped in steering out of a financial downtown in 2008. She was also the brain behind Marie Claire's success skyrocketing circulation up to 80 percent. She stepped down in 2020 as the magazine's editor-in-chief but her numerous iconic covers live on. 
Conclusion
Fashion journalism is ever-growing and is becoming a hub for new opportunities and roles fashion enthusiasts can take on. The shift from print media to digital has also made the space wider creating rooms for journalists who are ready to explore and expand in the field. Whether as an in-house team, freelancer or even having your own fashion startup, you can also make a name for yourself like Robin Givhan of The Washington Post, or Anna Wintour of Vogue.