Yoga your Way to a More Productive Worklife
"Yoga is not about touching your toes, it's about what you learn on the way down." — Judith Lasate
For all those of you who feel that Yoga is just about bending and stretching, maybe it is time you re-evaluate your thoughts and take a closer look. When was the last time you took time off for yourself and worked on your well-being and prosperity? And, in the hectic and busy schedules of monotonous day to day work, do you feel that your mind and body both need time to just switch off and unwind?
Well, there is no denying the fact that with the rate of competition and all the constant stress our mind has become like a pressure cooker that is constantly under tremendous pressure. The pressure to score well, the pressure to achieve the work targets, the pressure to earn enough to keep oneself going and the pressure of simply surviving. At the same time, it won't be wrong to say that with all the work mounting up daily, even the employees who work need time to just disconnect from the rest of the world and connect with themselves.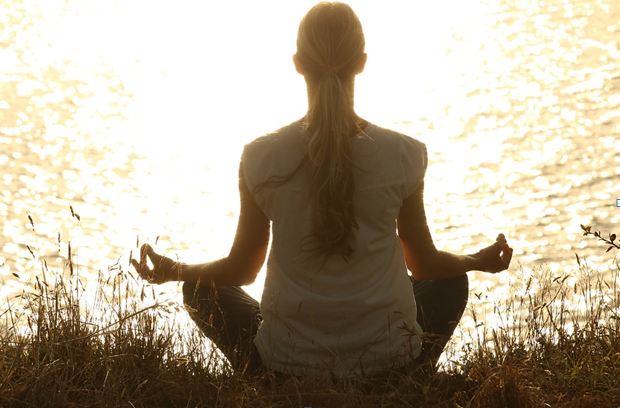 If you look at the statistics of various work-based reports, you will be shocked to know that most organizations today end up spending close to $14,000 per employee only on their medical insurance. With the constant rise in the health risk patterns and the lowering of the rate of happiness when it comes to mental health and well being more and more organizations are beginning to realize the importance of including Yoga in their office schedule.
As an organization, if you are still looking for reasons good enough that can motivate you into starting Yoga sessions at your workplace, we will give you not one, not two but several reasons of how Yoga can help make you and your team more productive and efficient.
Reduction of fatigue= More Energy:  did you know that as per the latest research and study, sitting in one place for more than 5 hours and working back to back causes similar health issues like those caused by smoking an entire pack of cigarettes. Yes, you read that right! Now, if one was to introduce regular short intervals of yoga sessions in between it will help your team members stay more active and energized. In fact, think of Yoga as small shots of espresso coffee that keeps you up and running.
Disengage All the Pain Points: It is quite normal for people to encounter and be suffering from some pain and other body ailments such as backache, sprains and other physical problems. Now, imagine being seated at one desk and working with those existing problems! It won't only worsen the pain but will also hamper your productivity at work. With the help of Yoga sessions, you can get some time off and this can help relieve some of the pain that you are experiencing.
Helps in People be Stress-Free: Did you know that 90% of the doctor visits take place because of people who are victims of acute stress? In fact, besides sickness and pain, the one factor that contributes the most to non-productivity is stress. If you were to include yoga sessions in the office, it will help both you and your team members be more relaxed and calm. Yoga gives you those brief intervals where you can switch off and literally count every breath you take.
Declutter and Sharpened Focus: Have you ever looked at your to-do list that you need to accomplish each day? And, not to forget the back to back meetings and expectation settings. We all know that work and the work environment can get a bit tiring and hectic at the same time. Sometimes there is just so much that one needs to do that people tend to slack and lose focus of what all they need to get done. By going the way of Yoga you can log off for a while only to come back stronger with a more focussed mind that is alert and ready to get the tasks done.
Catch the Creativity Bug: A mind that is stress and clutter-free automatically becomes a creative workshop. When you expose yourself to the benefit of Yoga you choose to have a more calm and relaxed mind which in turn helps you bring out the creative best in you. When you have a mind that is clutter-free, you can use it for so many things like unlocking your creative potential.
Positively positive and Morally High: There is a saying "an empty mind is a devils workshop". But with the help of Yoga and meditation, a relaxed, stress-free, clutter-free and calm mind is a sign of a happy and productive employee.  Imagine what all you can achieve if you are at peace and are happy about the surroundings that you are in? A healthy mind is the biggest gift of an accomplished and successful person. Team members will be more productive and will want to achieve so much more. Positivity will help them work with each other instead of working against each other and overall you will be on the ways of having a work environment that is happy, positive and brimming with productivity.
It is true that Yoga helps is so many ways, that probably a thousand-word article will also not be enough. For all those of you who want to ensure that you bring about a positive change, it is important to understand that Yoga is like Homeopathy. It takes time for a person to see changes and it is not something that will happen overnight.  Be patient and rather than waiting for the results, enjoy the gift of peace and calmness that come with Yoga.
Tags:
fitness
,
health
,
Yoga