5 Self-Help Tips to Remember in 2021
Although the COVID-19 pandemic has shattered our former sense of normalcy, our days spent in isolation have emphasized the value of self-care and the importance of preserving our physical health. Even as we restrict ourselves from normal everyday interactions with others and limit (or altogether eliminate) visits to our favorite local places, it is critical to our physical and mental health to carry on as well as we can.
There's no more relevant moment to acknowledge how vital it is to work on being as positive and stable as you can than while times are tough. We're here to give you a summary of five suggestions you should know on self-care to conquer the pandemic in good health and clearheaded space.
1. Read a good book
What greater way to avoid the inevitable and overwhelming COVID-19 anxiety than to immerse yourself in a magical fictional world? When the hazard of everyday life has got you down, cozying up to a classic book is always a bright idea. A love story or an enticing adventure is often enough to inspire your day and decompress your mind.
Give these classic tales a spin:
The Lord of the Rings by J.R.R Tolkien
Little Women by Louisa May Alcott
The Rosie Project by Graeme Simsion
Feel Free by Zadie Smith
Fingersmith by Sarah Waters
2. Reflect
Self-reflection is an important piece of the personal growth process, even if you believe you know yourself reasonably well. It might be time for you to actually sit down with your stressors and dig into those feelings if you're stressing out and can't find the cause. Those feelings come from somewhere. It's up to you to track, cope, and eradicate them. Self-reflection can help accomplish exactly that.
Begin practicing self-reflection by:
Using a therapy app to work with a professional who can help talk you through your feelings
Taking personality evaluations or psychological tests
Journalling
Writing letters
Remember, there's always a solution to your stressors. If your financial situation is rocky, consider looking into investment services. If your diet is poor, look into getting pre-planned healthy meals delivered to your home. There's always something!
3. Exercise
Exercising at home is a lot like exercising in the gym, with less equipment and a different venue. By finding the opportunity to work out at home, you will enjoy the same great results for both your physical and mental well-being. Getting your heart rate up and sweating it out can work wonders.
It has never been easier to workout at home while watching your favorite YouTube coaches. All you need is a secure WiFi connection and a TV or tablet that you can put in a room big enough for you to stretch it out.
Not sure where to get started? Check out these awesome YouTube fitness channels:
Blogliates
Tone It Up
XHit
Kayla Itsines
POPSUGAR Fitness
4. Find calming hobbies
Not only are hobbies an excellent way to pass time, but they're also amazing ways to let your brain relax and rejuvenate from endless hours of working-from-home. Hobbies offer a means for you to take the daily pressures of everything away from your mind. The results will help you stay educated and stay interested in activities that are not directly connected with your career, chores, or other tasks.
Try out these fun pastimes to see if anything lights your fire:
Powerlifting
Plant collecting
Hiking
Meditation
Yoga
Sculpting
Knitting
Scrapbooking
Painting
Cross-stitching
Fishing
Dancing
Journaling
Running
Baking
Jewelry making
Drawing
5. Schedule time for people you love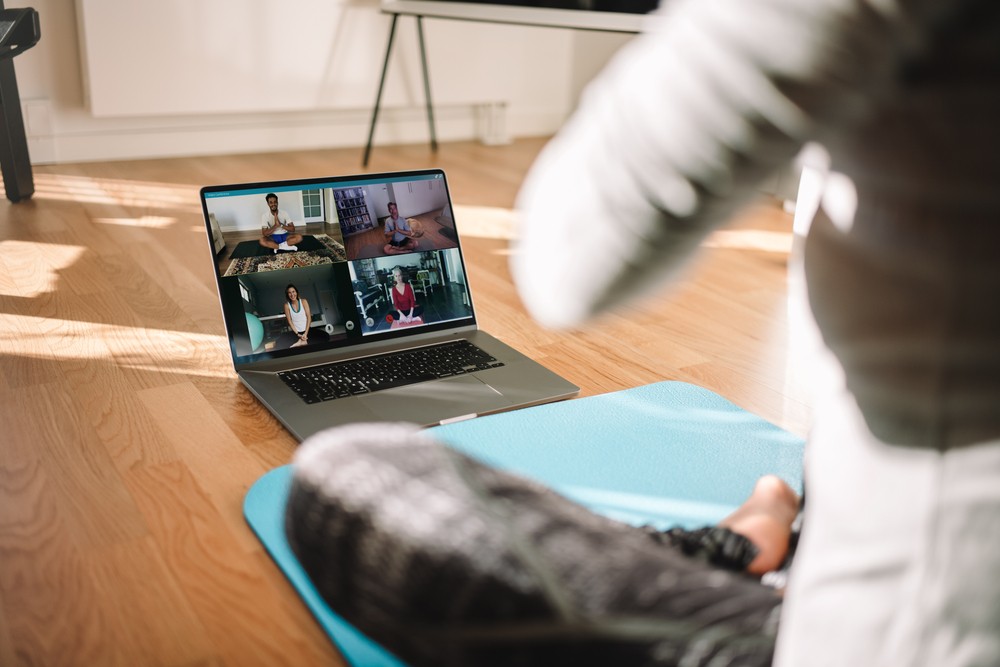 It is harder than ever to stay in touch with your loved ones and closest friends with social-distance orders in place virtually all across the globe. But it's extremely easy to get on a video call and catch up while stationed within the comfort of your own home amidst the modern era. To keep those key relationships alive and thriving, make a pointed effort to spend more time arranging video chats with your social network.
Takeaways
The pressure of life's ceaseless stream of commitments will catch up with you swiftly, but you can endure the COVID-19 pandemic as happily and safely as ever by caring for yourself and indulging in these self-care tips. Did we forget anything? Let us know in the comments below!
Tags:
calming hobbies
,
exercise
,
Scrapbooking
,
Self-Help Tips